Program Description
Course details
Develop your creative and technical filmmaking skills in drama, documentary and experimental film production.
As part of your course you'll:
Study theory that will inform your practice and be guided by experienced tutors in a range of specialisms
Explore a number of filmmaking disciplines, including directing drama, experimental film and documentary, producing, cinematography, screenwriting, production design, editing and post-production, and location and post-production sound
Learn how to engage different audiences
Explore the responsibilities of your practice, discovering and developing who you are as a filmmaker
Study in our Northern Film School, rated one of the top five international film schools in the world to watch by the Hollywood Reporter
Course Benefits
The Northern Film School is based at the Electric Press in Leeds city center. You'll have access to a range of facilities including digital production equipment, production studios, professional level edit suites, production offices, screening facilities, a props store and film and script archive.
You'll also have access to studios at the heart of the professional film and television production in Leeds. Several feature films and BBC television dramas were shot at Prime Studios.
All of our tutors are film practitioners, so you'll benefit from a wide range of professional production experience. The team has a wealth of expertise from documentary making to cinematography and includes staff who have worked on award-winning productions. Our approach towards collaborative filmmaking ensures that you will be self-reliant, with the ability to work as part of a professional unit.
Entry requirements
We have now welcomed students from over 140 countries across the globe. If you are interested in studying with us you can find your country and get all the information you'll need about entry requirements and how to apply.
If you're applying via UCAS, find out more about how your qualifications fit into the UCAS tariff.
Selection Criteria
We may use selection criteria based on your personal attributes; experience and/or commitment to the area of study. This information will be derived from your personal statement and reference and will only be used if you have met the general entry requirements. All applicants must be able to show evidence of an interest in film and moving image.
Portfolio Required
All suitable candidates will be required to submit a portfolio, examples of which could include: cartoons; photography; video; scripts; storyboards; art work; written critical papers or reviews; radio recordings. Further guidance will be provided to applicants when they are asked to submit a portfolio.
International baccalaureate
27 Points
IELTS
IELTS 6.0 with no skills below 5.5, or an equivalent qualification. The University provides excellent support for any applicant who may be required to undertake additional English language courses.
Additional entry requirements:
Verify your qualifications
If you are an international student, we can help you to compare and verify your qualifications. Please contact our International Office on +44 (0)113 812 1111 09.00 to 17.00 Mon-Thurs / 09.00 to 16.30 Fri GMT or email internationaloffice@leedsbeckett.ac.uk.
Need to improve your English Language skills?
Don't worry if you don't have the level of English required for your chosen course. We offer a wide range of courses which have been designed to help you to improve your qualifications and English language ability, most of which are accredited by the British Council. Check your English and find out more about our English courses.
More questions?
No matter what your questions, we are here to answer them, visit our International website to get more information and find out about our online open days.
Job Prospects
You will be well placed to enter an industry that is demanding, continually changing and highly competitive. You will emerge with a strong understanding of your specialism and with a focused approach towards personal development and career planning. Our graduates have worked on TV series like Game of Thrones, 24: Live Another Day and Utopia, and films such as Star Wars: The Force Awakens, Fury, and Maleficent. Some of our students have gained internships at Working Title Films and ITV or have gone on to postgraduate study at our Northern Film School.
Assistant Director
Cinematographer
Editor
Producer
Careers Advice
Our dedicated Jobs and Careers team offers expert advice and a host of resources to help you choose and gain employment. Whether you're in your first or final year, you can speak to members of staff from our Careers Office who can offer you advice from writing a CV to searching for jobs.
Modules & Learning
Year 1 core modules
Production
Documentary Filmmaking
Specialist Workshop 1
Story
Story to Screen
Year 2 core modules
Film Art
Experimental Film
Filmmaking
Specialist Workshop 2
Specialist Workshop 3
Film Research
Year 3 core modules
Dissertation
Specialist Workshop 4
Professional Futures
Film Project
Facilities
Electric Press
Based at the Electric Press, our Northern Film School has dedicated facilities and equipment for you to use. These include studios, camera and grip equipment, lighting equipment, edit suites for post-production and a 75-seat HD viewing theatre.
Prime Studios
The Northern Film School also has a base at Prime Studios on Kirkstall Road, the center of professional film and television production in Leeds. BBC television dramas Death Comes to Pemberley and The Syndicate and feature films Get Santa and The Rise were all shot at the studios.
Film Studios
Based in the Electric Press, our two expansive production studios, East and West Side enable the building of substantial film sets. This affords film students the opportunity to fully explore set design and prop building.
Library
Our Library is open 24 hours a day, seven days a week, every day of the year, providing you with access to specialist books and journals, learning spaces, computers, multimedia facilities and media equipment hire. Tens of thousands of our Library's digital resources, including ebooks, ejournals and databases, can be accessed online at a time and place to suit you.
Gym and Sports Facilities
Keeping fit is easy at Leeds Beckett - our fitness suites are easy to get to, kitted out with all the latest technology and available to all sports members.
Last updated Oct 2020
About the School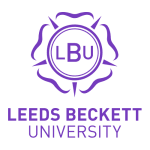 Studying at Leeds Beckett University you will be in the centre of an exhilarating community and be part of a social and economic environment that is shaping the city of Leeds for the future.
Studying at Leeds Beckett University you will be in the centre of an exhilarating community and be part of a social and economic environment that is shaping the city of Leeds for the future.
Read less