BA (Hons) Film and Moving Image Production
Home ›
BA ›
BA (Hons) Film and Moving Image Production
Read more about this program on the school's website
Program Description
NUA's response to Covid-19
The health and wellbeing of students and staff is the university's priority. In line with government advice about social distancing, NUA moved to online teaching on Monday, March 23 with the aim to help all students complete the academic year. Find out more about the university's response to Covid-19 here.
NUA is supporting efforts to fight the coronavirus by making protective clothing for health workers.
Currently, the university is planning for students starting in September 2020 to be able to join us on campus and will be following guidance from the government.
Overview
Focusing on the short film form, including original and adapted drama, documentary, advertising and commercial editorial, you'll explore a variety of filmmaking mediums and platforms on our undergraduate film and moving image production course. You'll become an accomplished storyteller and a flexible, multiskilled collaborator, with a deep knowledge of the industry underpinning your technical and craft skills.
Your film and moving image production skills
You'll have the chance to try out a range of production roles as you learn fundamental skills in producing, directing, camera work and editing, as well as other areas like sound recording, sound design and production design.
You'll develop your technical skills as you learn the operation of post-production software, as well as digital cinema cameras, lighting, studio and location shooting for a single camera and multi-camera drama. You'll learn how to capture and edit sound using industry-standard recording and editing studios.
Your film and moving image production future
Your entrepreneurial skills won't take a back seat as you pitch films to professional visitors and explore film marketing and distribution strategies, including festival and contest entries as well as online platforms. And you'll make full use of the industry networks associated with the course, attending craft workshops with leading writers, directors, producers, production designers, sound designers and cinematographers.
In your final year, you'll get to write, produce and direct an original short film, with the chance to enter it for selection in a special industry screening in London. You'll also gain international exposure through online screenings and at NUA Degree Show screenings.
Graduates work in a broad range of careers including:
Director
Producer
Director of Photography
Editor
Sound Designer
Assistant Director
Camera Operator
Location Manager
Art Director
Production Designer
Screenwriter
Script Supervisor
Watch the Film and Moving Image Production showreel
Course content
Year 1
Develop your storytelling skills and your fundamental creative craft skills such as producing, script development, direction, cinematography, sound, editing and colour grading.
Learn industry-standard approaches to the filmmaking process including pre-production, production and post-production
Work in production teams on a range of practical projects including visual narrative, drama adaptation, sound design and production design
Interview and write a case study about a person currently working in the film industry
Produce individual supporting research and documentation in the form of a research and pre-production blog
Year 2
Further develop industry awareness and storytelling skills, working on briefs with industry clients and experts
Consolidate skills and knowledge in the wider context of film forms, including documentary and advertising films, alongside different forms of drama
Develop collaborative working skills on projects with students on other courses, as well as work placement opportunities and live industry projects
Year 3
Produce, direct, shoot and post-produce a short film
Receive feedback and advice on your film from a panel of professionals working in the film industry
Receive support to develop a five-year employability plan, including plans to seek out industry placements, internships, mentors and employment, as well as ways to develop your final film for festival (contest) submission
Write a Research Report on an area of film production, culture or audience that reflects your interests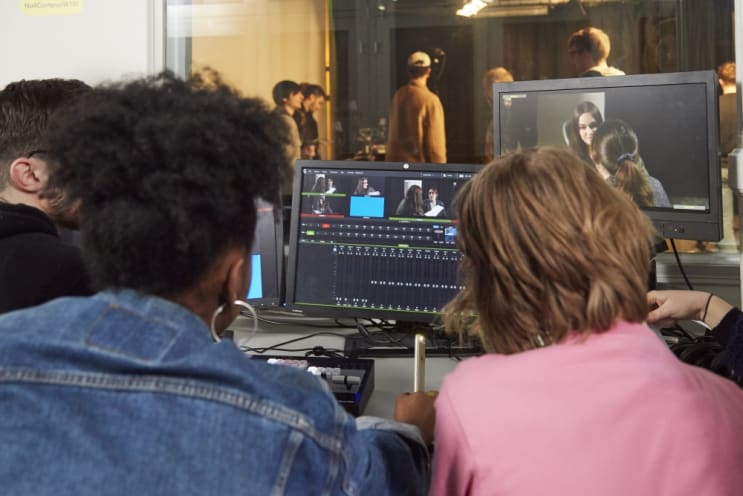 Entry Requirements
Typical UK offers
A / AS Levels – GCE
GCE A/AS Levels 3 A-level qualifications at grades BBB, at least one of which must be in art, design or media related subject. Where candidates are not taking 3 A-levels, NUA will consider combinations of A-level/AS-level and other Level 3 qualifications.
BTEC Extended Diploma (QCF or RQF)
Distinction, Merit, Merit in art, design or media related subject
BTEC Diploma (QCF or RQF)
Distinction*, Distinction* in art, design or media related subject
UAL Extended Diploma
Merit
UAL Level 3 Foundation Diploma in Art and Design
Merit
UAL Level 4 Foundation Diploma in Art and Design
Pass
Foundation Diploma in Art and Design
Merit
Access to Higher Education Diploma (Art and Design)
Pass
International Baccalaureate Diploma
A minimum of 32 points
NUA welcomes applicants of all ages from all backgrounds. Your application will be primarily assessed through interview and portfolio review so even if you have no formal qualifications or do not meet our typical offers it can still be worth applying.
If you are studying at the time of your application and your interview is successful, it is likely that you will receive a conditional offer.
If the qualification that you are studying is not shown, do not worry as we are able to accept other pre-entry qualifications as well as combinations of different qualifications. Please do contact our Student Recruitment Team if you have any queries.
International applications
We accept qualifications from all over the world, to find our entry requirements from a specific country, please check our dedicated international pages.
Most international students are required to hold an English language qualification. Applicants are required to have a minimum UKVI approved IELTS exam score of 6.0 overall, with a minimum of 5.5 in each section. Equivalent English language qualifications are acceptable such as, IB English language syllabus A or B/English Literature (Grade 4).
You can email us on international@nua.ac.uk if you'd like to discuss your application individually.
Last updated May 2020
About the School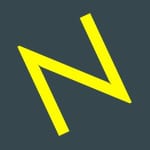 Norwich University of the Arts (NUA) has established itself in arts, design and media education for over 170 years. But while our history can be traced back to 1845, our outlook is forward-thinking.
Norwich University of the Arts (NUA) has established itself in arts, design and media education for over 170 years. But while our history can be traced back to 1845, our outlook is forward-thinking.
Read less