Read more about this program on the school's website
Program Description
NUA's response to Covid-19
The health and wellbeing of students and staff is the university's priority. In line with government advice about social distancing, NUA moved to online teaching on Monday, March 23 with the aim to help all students complete the academic year. Find out more about the university's response to Covid-19 here.
NUA is supporting efforts to fight the coronavirus by making protective clothing for health workers.
Currently, the university is planning for students starting in September 2020 to be able to join us on campus and will be following guidance from the government.
Overview
Throughout this stimulating undergraduate fashion course, you'll push your creative boundaries and build your own design aesthetic and fashion identity. A focus on industry is embedded throughout the degree and is recognised through our Creative Skillset accreditation.
Your fashion skills
With a focus on developing an innovative approach to fashion design, underpinned by a thorough understanding of historical and contemporary trends in fashion, you'll acquire a valuable range of technical skills in design development and planning, pattern cutting, garment construction and tailoring.
Your strong research and technical skills and extensive knowledge of the fashion industry, as well as the quality of your designs and manufactured garments, will help you build an enviable profile on which to establish your career. We'll support you in building a professional portfolio – one of your most powerful assets as a designer to give employers an insight into your talents and design aesthetic.
Your fashion future
In our creative and buzzing studio-based environment and well-equipped workshops managed by expert technical staff, you'll find the space and specialist resources to develop your original ideas and perfect practical skills like pattern cutting, draping and moulage, digital design and drawing.
You'll participate in competitions and live projects involving major companies such as John Lewis and Hobbs and take your understanding of fashion to a professional level through seminars and workshops run by guests from brands like All Saints and Viktor & Rolf.
In the final year of your degree, you'll have the chance to participate in major showcases and public events, including Graduate Fashion Week in London.
Graduates work in a broad range of careers including:
Freelance Designer
In-House Designer
Bespoke Tailor
Creative Pattern Cutter
Buyer
Design Consultant
Fashion Illustrator
Garment Technologist
Visual Merchandiser
Fashion Stylist
Norwich University of the Arts at Graduate Fashion Week
Course content
Year 1
Build a technical skill base in pattern cutting, fabric development and manufacturing to produce fully-realised 3D garments
Develop skills in sourcing and compiling visual research
Engage with contemporary and historical industry topics and themes from lectures and seminars
Explore the professional ways of communicating ideas and outcomes, and essential digital skills
Work collaboratively alongside Year Three students, assisting with their final collections and NUA fashion catwalk show at Graduate Fashion Week
Year 2
Focus on expanding and refining fundamental skills and developing a personal design practice
Advance pattern cutting and manufacturing skills
Enhance your fabric development skills through an applied textile project
Develop a strong industry awareness to formulate your own career trajectory
Explore working in a team and developing a creative role through the course and university-wide collaborative projects
Year 3
Determine your creative direction in the final major project brief by designing your own collection or developing your own fashion-related project
Develop strong conceptual and practical skills through extensive research, design development and original pattern cutting and craftsmanship
Take part in industry projects including briefs from Graduate Fashion Week and the British Fashion Council
Articulate a professional fashion profile through industry-ready portfolio presentation sheets, CV writing and interview practice
Write a Research Report on a topic broadly related to fashion and your practice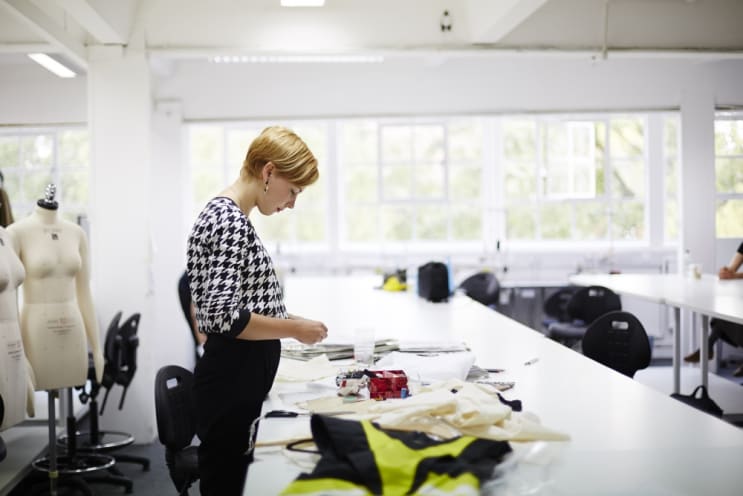 Entry Requirements
Typical UK offers
A / AS Levels – GCE
GCE A/AS Levels 3 A-level qualifications at grades BBB, at least one of which must be in an art, design or media related subject. Where candidates are not taking 3 A-levels, NUA will consider combinations of A-level/AS-level and other Level 3 qualifications.
BTEC Extended Diploma (QCF or RQF)
Distinction, Merit, Merit in an art, design or media related subject
BTEC Diploma (QCF or RQF)
Distinction*, Distinction* in an art, design or media related subject
UAL Extended Diploma
Merit
UAL Level 3 Foundation Diploma in Art and Design
Merit
UAL Level 4 Foundation Diploma in Art and Design
Pass
Foundation Diploma in Art and Design
Merit
Access to Higher Education Diploma (Art and Design)
Pass
International Baccalaureate Diploma
A minimum of 32 points
NUA welcomes applicants of all ages from all backgrounds. Your application will be primarily assessed through interview and portfolio review so even if you have no formal qualifications or do not meet our typical offers it can still be worth applying.
If you are studying at the time of your application and your interview is successful, it is likely that you will receive a conditional offer.
If the qualification that you are studying is not shown, do not worry as we are able to accept other pre-entry qualifications as well as combinations of different qualifications. Please do contact our Student Recruitment Team if you have any queries.
International applications
We accept qualifications from all over the world, to find our entry requirements from a specific country, please check our dedicated international pages.
Most international students are required to hold an English language qualification. Applicants are required to have a minimum UKVI approved IELTS exam score of 6.0 overall, with a minimum of 5.5 in each section. Equivalent English language qualifications are acceptable such as, IB English language syllabus A or B/English Literature (Grade 4).
You can email us on international@nua.ac.uk if you'd like to discuss your application individually.
Last updated May 2020
About the School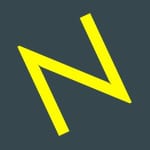 Norwich University of the Arts (NUA) has established itself in arts, design and media education for over 170 years. But while our history can be traced back to 1845, our outlook is forward-thinking.
Norwich University of the Arts (NUA) has established itself in arts, design and media education for over 170 years. But while our history can be traced back to 1845, our outlook is forward-thinking.
Read less