BA (Hons) Fashion Marketing Management
Home ›
BA ›
BA (Hons) Fashion Marketing Management
Program Description
Course Overview
The BA (Hons) Fashion Marketing Management at Cardiff Met is a unique blend of fashion, marketing and management for individuals who want to pursue a career in the vibrant global fashion industry. This course will give you an overall view of how the fashion industry works, with an exciting combination of academic theory and real-world industry immersion – preparing you for a range of potential careers within the fashion business.
You will have creative collaborations with the BA (Hons) Fashion Design students to maximise your fashion exposure, inspiring your creativity and strategic thinking by understanding the process of design from sketch to shop floor. You will gain insights into the needs and desires of fashion consumers, understand the importance of strategic brand management in fashion and the international scope of fashion marketing in an evolving multi-channel landscape.
You will explore the 'style press' and future colours and trends and will discover the art of effectively communicating with a variety of fashion customers using both creative digital skills and traditional methods. You will use industry standard software equipping you with visual skills, alongside developing verbal and written communication skills.
Learning & Teaching
A student-centred approach to learning and teaching is encouraged through the use of specific teaching strategies, case studies, projects, tutorials, practical exercises, supplemented by the use of appropriate support materials, lectures from business experts, brands, videos and computer software. Active engagement with the subject material enhances learning and many of the learning strategies used attempt to promote this.
Lectures
Lectures are a major part of the teaching strategy for the programme. Lectures are an effective way of delivering core material and establishing a framework for a module against which other material can be set.
Seminars
Seminars involve a student or students presenting previously prepared work to peers and a lecturer. This strategy is used to extend specific theoretical or practical concepts as well as introducing problem-solving exercises. Seminars are used in most modules and provide students with valuable experience in presentational skills as well as providing staff with a method or assessing student-centred learning.
Practical Workshops
Practical workshops are used extensively in a number of modules throughout the programme. In these classes students are able to practise and refine their skills in a supportive environment where they can get feedback from a member of academic staff. Practical workshops represent a valuable transition between theory and practice.
Fashion Experts
A key component of the learning experience is the intention to invite business experts, academic and in practice, to provide insights into their research work or business activity. Such experts might be invited as guest speakers or requested to provide a more interactive workshop experience where appropriate.
Employability & Careers
Cardiff Met Fashion Marketing students will stand out for their ability to apply theoretical knowledge in a practical environment. During this course, you will develop the key skills and understanding required to be a fashion marketer. On successful completion of the course you will have the skills to gain a position in fashion marketing, putting your skills to use in positions in advertising, PR, buying and merchandising, digital marketing and e-commerce, fashion writing, marketing and consumer research, sales and brand development, product management, user experience design, public relations, and business management.
This course has been designed in conjunction with the Chartered Institute of Marketing (CIM), in order to provide you with an opportunity to gain exemptions from both the CIM Certificate in Professional Marketing and Diploma in Professional Marketing. You will also be able to join our newly created CIM student chapter which encourages all students to engage in our marketing learning community through organising organise key speakers and managing marketing-focused events. Incorporate dynamic speakers and helpful networking events will enhance your learning experience.
Finally, you will be able to engaging in entrepreneurial activities such as entering the CIM Pitch and competitions through the Brisitsh Fashion Council. The option of including a year of experience in industry in year three has been included to allow you to complete the degree with a level of practical experience. This option of practical experience can be incorporated in the three-year degree course undertaking practical work in industry during term time or in holiday breaks during the course.
Entry Requirements & How to Apply
Five GCSE passes including English Language and Mathematics* at grade C or above (grade 4 or above for applicants holding newly reformed GCSEs in England), plus 96-112 points from at least two A levels (or equivalent).
Typical offers may include:
96-112 points from at least two A Levels to include grades CC; Welsh Baccalaureate – Advanced Skills Challenge Certificate considered as the third subject
RQF BTEC National Extended Diploma/Cambridge Technical Extended Diploma overall grade MMM - DMM
96-112 points from the Irish Leaving Certificate at Highers, to include 2 X H2, minimum H4 grade counted towards points offer
96-112 points from at least two Scottish Advanced Highers to include grades DD
96-112 points from the Access to Higher Education Diploma
*For Welsh applicants sitting the reformed Mathematics GCSE, we will accept either GCSEMathematics or Mathematics – Numeracy.
Last updated Oct 2019
About the School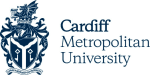 Located in an exciting, modern European capital city, Cardiff Metropolitan University is a global university. We are continually investing in our students' future and provide education and training op ... Read More
Located in an exciting, modern European capital city, Cardiff Metropolitan University is a global university. We are continually investing in our students' future and provide education and training opportunities that are accessible, flexible and of the highest quality to students from over 140 countries worldwide.????
Read less