BA (Hons) Fashion Communication and Promotion
Home ›
BA ›
BA (Hons) Fashion Communication and Promotion
Read more about this program on the school's website
Program Description
Overview
Set yourself up for a successful career in fashion marketing on an undergraduate fashion communication and promotion skills course that encourages you to aspire to the highest creative standards and cultivates a close engagement with the professional world of fashion promotion and branding.
Your fashion communication and promotion skills
Your enthusiasm for the fashion industry will be the springboard from which you determine your individual focus and direction. This degree is structured to provide you with a set of core skills while providing flexibility for you to focus on areas of personal interest. This will enable you to develop a strong individual profile on which to build a successful career.
You'll be encouraged to take a creative approach to fashion marketing. You'll apply a broad range of analytical, editorial, marketing and forecasting tools and innovative graphical, 3D and digital techniques to produce original and incisive content for promotional campaigns and marketing publications in print and digital formats.
Your fashion communication and promotion future
Market segmentation, branding and brand development, promotional strategies and competitor analysis are just some of the techniques you'll learn as you build your knowledge of fashion marketing and develop skills that will make you attractive to employers.
You'll get the opportunity to engage in live industry briefs with leading fashion brands and be supported to get your work featured in publications such as Disorder and The Model Magazine. Work placements are strongly encouraged, and students are supported to gain industry experience with leading fashion brands like Vivienne Westwood and Vogue.
Typical career paths include:
Fashion Stylist
Style Scout
Trend Forecaster
Fashion Buyer
Visual Merchandiser
Fashion Marketer
Brand Strategist
Social Media Strategist
Creative/Art Director
Promotion and PR
PR and Event Manager
Fashion Writer
Fashion Editor
Fashion Blogger
Fashion Vlogger
Fashion Illustrator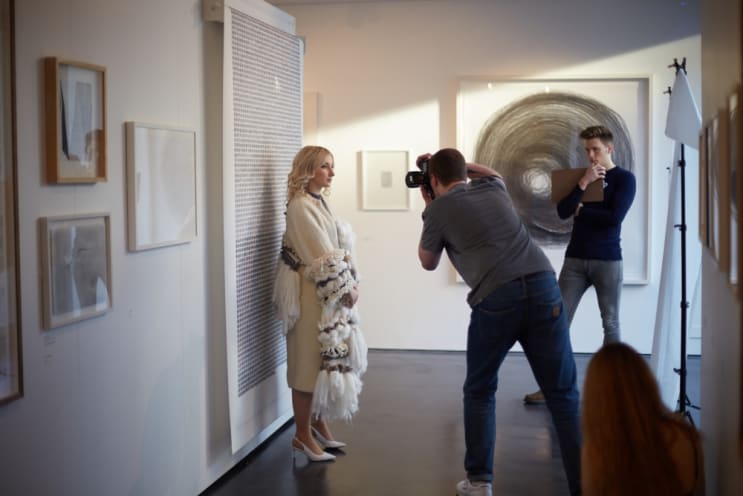 Course content
Year 1
Examine the theory and practice of fashion trends and trend forecasting, marketing and branding as well as historical and contemporary fashion writing and journalism
Explore a range of graphic and illustration skills using traditional drawing techniques and digital applications
Undertake an introduction to photography
Apply your creative and conceptual abilities to fashion styling and illustration projects
Undertake critical and reflective writing exercises to underpin your industry understanding and self-awareness
Year 2
Extend your conceptual and theoretical awareness of campaign strategy techniques, visual merchandising and the use of film and video as a promotional tool
Develop collaborative working practices with students from other courses to explore the interaction between different design media and genres
Undertake an introduction to digital filmmaking and 3D digital modelling
Design and create a 360-degree fashion campaign
Develop an understanding of professional practice in areas of professional pitching, network building and self-promotion
Year 3
Identify an area of study that reflects your intended professional practise culminating in a substantial and focused body of creative work
Expand your technical, creative and management skills relevant to your practice
Take part in live projects and competitions such as briefs from Graduate Fashion Week and the British Fashion Council
Compile a professional portfolio of work in appropriate physical and digital formats
Write a Research Report on a topic broadly related to fashion and your own individual practice
Entry Requirements
Typical UK offers
A / AS Levels – GCE
GCE A/AS Levels 3 A-level qualifications at grades BBB, at least one of which must be in an art, design or media related subject. Where candidates are not taking 3 A-levels, NUA will consider combinations of A-level/AS-level and other Level 3 qualifications.
BTEC Extended Diploma (QCF or RQF)
Distinction, Merit, Merit in an art, design or media related subject
BTEC Diploma (QCF or RQF)
Distinction*, Distinction* in an art, design or media related subject
UAL Extended Diploma
Merit
UAL Level 3 Foundation Diploma in Art and Design
Merit
UAL Level 4 Foundation Diploma in Art and Design
Pass
Foundation Diploma in Art and Design
Merit
Access to Higher Education Diploma (Art and Design)
Pass
International Baccalaureate Diploma
A minimum of 32 points
NUA welcomes applicants of all ages from all backgrounds. Your application will be primarily assessed through interview and portfolio review so even if you have no formal qualifications or do not meet our typical offers it can still be worth applying.
If you are studying at the time of your application and your interview is successful, it is likely that you will receive a conditional offer.
If the qualification that you are studying is not shown, do not worry as we are able to accept other pre-entry qualifications as well as combinations of different qualifications. Please do contact our Student Recruitment Team if you have any queries.
International applications
We accept qualifications from all over the world, to find our entry requirements from a specific country, please check our dedicated international pages.
Most international students are required to hold an English language qualification. Applicants are required to have a minimum UKVI approved IELTS exam score of 6.0 overall, with a minimum of 5.5 in each section. Equivalent English language qualifications are acceptable such as, IB English language syllabus A or B/English Literature (Grade 4).
You can email us on international@nua.ac.uk if you'd like to discuss your application individually.
Last updated Aug 2020
About the School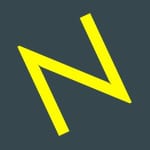 Norwich University of the Arts (NUA) has established itself in arts, design and media education for over 170 years. But while our history can be traced back to 1845, our outlook is forward-thinking.
Norwich University of the Arts (NUA) has established itself in arts, design and media education for over 170 years. But while our history can be traced back to 1845, our outlook is forward-thinking.
Read less