Program Description
English
The subject will engage with your enthusiasm for reading and literature and introduce you to advanced critical thinking in the form of theoretical practice. You will analyse a wide range of texts (including film and digital narratives) to explore the cutting edge of English as well as its canonical texts.
A mixture of thematic and chronological modules ensures a good grounding in genre, context and period. You will challenge assumptions about the production of narratives and their relationship to questions of authority and identity. The degree has a strong contemporary focus and provides highly valued employability skills.
Modules are taught by a research active team (including Dr Carmen Casaliggi and Dr Elizabeth English) who have research interests in Romanticism, Modernist and Contemporary Literature, gender and sexuality, women's writing, children's literature, fantasy literature, science and literature, with specialisms in the work of John Ruskin, DH Lawrence and J. R. R. Tolkien.
Drama
The Drama side of the degree introduces you to a range of theatre genres, playwrights and practitioners using both textual and practical exploration. You will be encouraged to consider the influences from which theatre is made, experiment with performance styles and analyse theatre practice. In addition, you have the opportunity to develop your own skills as a theatre maker, as both performer and director.
You will also explore how drama can be applied to a range of community and educational settings, which will complement your work-based placement in year two.
Learning & Teaching
We utilise a range of teaching environments to best fit your learning needs. Delivery may include workshops, seminars, research seminars, lectures, virtual learning environments, away days, field trips and visits. Wherever possible, the emphasis is placed upon small group work and individual learning needs identified through your Personal and Professional Development Plan. You'll be allocated a personal tutor who will support you throughout each year.
Sessions will be a mix of practical workshops, supervised rehearsal, individual tutorials and lectures. There are also one-to-one and group sessions with the department technician. This will allow you to benefit from the use of our fully-equipped drama studios in independent rehearsal sessions as well as during timetabled workshops.
Employability & Careers
Many of the skills you will obtain as part of this degree are also useful in industries beyond those listed above. We ensure that our curriculum develops you as a graduate so that you demonstrate the following skills and attributes:
Problem-solving & analytical abilities
Inter-personal and networking skills
Global citizen (with knowledge of diversity & sustainability)
Flexibility & Adaptability (life long learning)
Effective Communication skills
Creative & Innovative
Digital Literacy
Reflective practice.
On completion of the course, there are various options available to you. You may wish to continue your academic study or pursue a career.
Academic routes include:
Apply for post-graduate study in acting, directing and community theatre
Secondary PGCE Drama Course at Cardiff Met
Primary PGCE Course a Cardiff Met
Career options include:
Associate posts with established theatre/arts companies (eg. Education officer, marketing and administration)
Setting up of own community arts projects
Graduate entry positions in a range of industries.
Last updated Oct 2019
About the School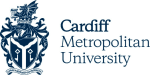 Located in an exciting, modern European capital city, Cardiff Metropolitan University is a global university. We are continually investing in our students' future and provide education and training op ... Read More
Located in an exciting, modern European capital city, Cardiff Metropolitan University is a global university. We are continually investing in our students' future and provide education and training opportunities that are accessible, flexible and of the highest quality to students from over 140 countries worldwide.????
Read less