Program Description
English
The subject will engage with your enthusiasm for reading and literature and introduce you to advanced critical thinking in the form of theoretical practice. You will analyse a wide range of texts (including film and digital narratives) to explore the cutting edge of English as well as its canonical texts.
A mixture of thematic and chronological modules ensures a good grounding in genre, context and period. You will challenge assumptions about the production of narratives and their relationship to questions of authority and identity. The degree has a strong contemporary focus and provides highly valued employability skills.
Modules are taught by a research active team (including Dr Carmen Casaliggi and Dr Elizabeth English) who have research interests in Romanticism, Modernist and Contemporary Literature, gender and sexuality, women's writing, children's literature, fantasy literature, science and literature, with specialisms in the work of John Ruskin, DH Lawrence and J. R. R. Tolkien.
Creative Writing
The Creative Writing element of your degree will develop your thinking through textual and practical exploration, and equip you with a wide variety of writing skills and methodologies in relation to different genres (fiction, poetry, scriptwriting, non-fiction, etc.).
You will be encouraged to consider textual influence and experiment with different styles. At the core of the degree is your development as a writer and the honing of skills that you can use to find jobs in a variety of creative industries such as publishing, journalism and marketing.
You'll cultivate your individual voice and writing style through revision and editing, and share your writing and thinking with your fellow students in a supportive and evaluative environment. We encourage and support our students to seek publication and to develop a writing portfolio for prospective employers.
Learning & Teaching
We utilise a range of teaching environments to best fit your learning needs. Delivery may include workshops, seminars, research seminars, lectures, virtual learning environments, away days, field trips and visits. Wherever possible, the emphasis is placed upon small group work and individual learning needs identified through your Personal and Professional Development plan. You'll be allocated a personal tutor who will support you throughout each year.
Employability & Careers
This degree provides students with strong communication and analytical skills that are highly valued in today's employment market. These skills ar e reinforced by the opportunity for student work placements. Graduates from the course have pursued careers in a variety of industries, including: media, publishing, journalism, education, public relations, marketing and heritage. A proportion of students advance to postgraduate study at either Master's or PhD level.
Employability Skills and Graduate Attributes:
Many of the skills you will obtain as part of this degree are also useful in industries beyond those listed above. We ensure that our curriculum develops you as a graduate so that you demonstrate the following skills and attributes:
Problem-solving & analytical abilities
Inter-personal and networking skills
Global citizen (with knowledge of diversity & sustainability)
Flexibility & Adaptability (life long learning)
Effective Communication skills
Creative & Innovative
Digital Literacy
Reflective practice.
Cardiff has one of the largest media and creative-industry sectors outside London, including BBC Wales, ITV Wales, S4C, BBC Radio Wales and Media Wales (walesonline.co.uk, the Western Mail and Echo).
You will be well situated to draw upon a range of opportunities to combine theory with 'applied practice' and be supported and encouraged to develop a portfolio of highly valued skills and practices, putting you in a strong position when it comes to moving towards a career.
Our graduates pursue careers in professions such as writing (fiction, poetry, script), journalism, publishing, editing, media production, teaching, lecturing, PR, copywriting, advertising, video game production, web content generation, research, and the Civil Service. There is also significant scope to go on to further study at PGCE, Master's or PhD level.
Last updated Oct 2019
About the School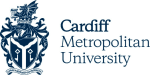 Located in an exciting, modern European capital city, Cardiff Metropolitan University is a global university. We are continually investing in our students' future and provide education and training op ... Read More
Located in an exciting, modern European capital city, Cardiff Metropolitan University is a global university. We are continually investing in our students' future and provide education and training opportunities that are accessible, flexible and of the highest quality to students from over 140 countries worldwide.????
Read less