BA (Hons) Early Childhood Studies with Early Years Practitioner Status (EYPS)
Home ›
BA ›
BA (Hons) Early Childhood Studies with Early Years Practitioner Status (EYPS)
Program Description
Course Overview
We offer an innovative BA (Hons) degree programme in Early Childhood Studies which offers a diverse range of relevant practice and theory-based modules.
There are two pathways of study available:
RD43 - BA (Hons) Early Childhood Studies (with Early Years Practitioner Status)
RW43 - BA (Anrh) Astudiaethau Plentyndod Cynnar (gydag Statws Ymarferydd y Blynyddoedd Cynnar SYBC) (Dwyieithog)*
Within these programmes, you will earn qualified Early Years Practitioner status (EYPS), gaining practical work-based experience combined with theoretical and policy-based knowledge as well as the transferable skills required for effective Early Years practice, including the management of Early Years settings. The programme has been developed in direct response to changes in Early Years provision within Wales and the UK to provide well-qualified early childhood specialists working with young children and their families.
*The bilingual degree (RW43) is focussed on developing your academic and practical understanding of early childhood in a bilingual context. Whilst some of the programme will be delivered through the medium of English most of the bilingual course is available in the medium of Welsh, including Welsh medium personal tutor support ad Welsh medium placement opportunities. Assessments can be submitted in English or in Welsh and the Welsh content can be tailored to suit your language ability. The course is designed to meet the increasing demand for graduates who have bilingual capabilities and qualifications.
In order to graduate with the bilingual award, students must take at least 80 credits in each year through the medium of Welsh. Students following this route will also qualify for a Coleg Cymraeg Cenedlaethol scholarship worth up to £3000 over the three years.
Learning & Teaching
We use a variety of teaching approaches designed to accommodate a range of learning needs. This includes workshops, seminars, lectures, virtual learning environments, field trips and visits. All students get outdoor experiences of learning by spending time in woodland areas, exploring the natural environment and its potential. Work-based placements are embedded throughout the course. Each 10 credit module has approximately 100 hours of study attached to it. 24 of these will be delivered in taught sessions such as lectures, seminars and workshops usually scheduled as two hours per week. Approximately 26 hours are assigned for directed study and preparation tasks which are set weekly as part of the taught sessions and the remaining 50 hours are a self-directed study where students undertake the reading required for the module and complete their required assessment.
Employability & Careers
Employability skills are generated both through experience in work-based placements; within the teaching and learning environment and through a range of community engagement projects. In addition to the programme, you will have opportunities to further develop your knowledge, skills and experience. For example, we provide additional opportunities to gain accreditation in Forest School and NSPCC qualifications within two-course modules.
Our graduates access a range of jobs and employment opportunities including further study in education via the Post Graduate Certificate in Education or Graduate Teacher Programme. Our graduates have pursued careers in a range of areas including nursery management, educational welfare and as local education officers for local education authorities. Graduates have also pursued careers in family support work and social care.
Progression to PGCE Teacher Training:
We are pleased to guarantee an interview for the PGCE Primary Course at Cardiff Met for all graduates of this programme. An Honour's degree minimum classification of a 2:2 is currently required, and the statutory entry requirements for training in Wales (including B grades or equivalent at GCSE for English and Maths, C grade for Science) must also be met.
Entry Requirements & How to Apply
Applicants should have 104 points from at least 2 A Levels (or equivalent). Typical offers may include:
104 points from at least 2 A levels to include an A level grade C. Welsh Baccalaureate – Advanced Skills Challenge Certificate will be considered as a third subject
RQF BTEC Level 3 National Extended Diploma/Cambridge Technical Extended Diploma with an overall grade of MMM
CACHE Diploma with grade C overall (minimum 96 points)
104 points from the Irish Leaving Certificate at Highers to include 2 x H2 grades (minimum grade considered is H4)
104 points from Scottish Advanced Highers to include a grade D
102 points from the Access to Higher Education Diploma
Last updated Oct 2019
About the School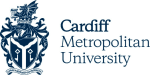 Located in an exciting, modern European capital city, Cardiff Metropolitan University is a global university. We are continually investing in our students' future and provide education and training op ... Read More
Located in an exciting, modern European capital city, Cardiff Metropolitan University is a global university. We are continually investing in our students' future and provide education and training opportunities that are accessible, flexible and of the highest quality to students from over 140 countries worldwide.????
Read less