Read more about this program on the institution's website
Program Description
What We Provide
Individual workspaces
Excellent tutor contact time & availability
Access to all workshop facilities to develop ideas & produce work
Lectures & masterclasses with visiting designers & makers
Collaborative events, live briefs, exhibitions
Local, National & International trips
Academic support and mentoring
Extensive professional practice modules
Career Options
Self-employment: Designer Maker/Craftsperson
Postgraduate Study: Masters
Teaching
Exhibition Coordinator/Curation
Gallery Management/Exhibitions Officer
Heritage & Museum Employment/ Administration
Technician/Technical demonstrator
What to expect on the course
On Contemporary Design Crafts, our course ethos is to blend modern design principles and innovative new processes with hands-on making. We will help you to develop both specialist material knowledge and your own visual language as part of your journey to becoming a successful maker.
You will join a community of students who continuously engage in critical discussion about contemporary crafts. In this stimulating environment, your ideas will be challenged and developed through regular group feedback sessions and one-to-one tutorials. You will also have the opportunity to take these conversations into wider forums, engaging with others and discovering new perspectives.
As a student at Hereford College of Arts, you will learn to become a maker of opportunity, often working on projects within the booming crafts and design sector. Live briefs are available across all years, with particular focus on work placement activities in your second year.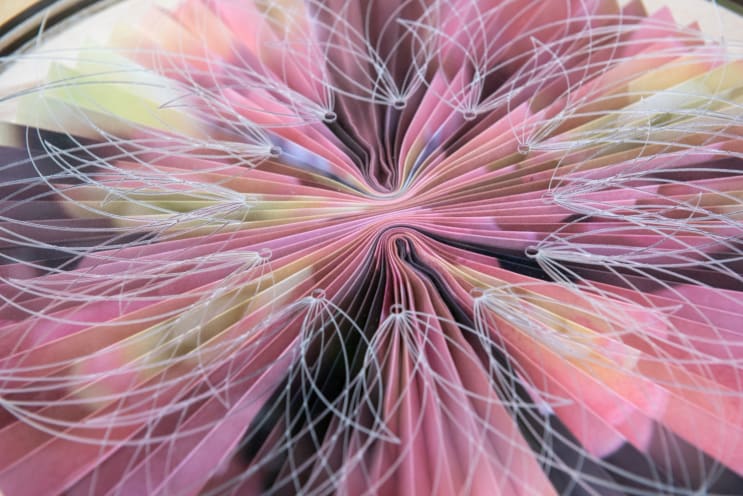 ©Hereford College of Arts
Contemporary Design Crafts offer an amazing breadth of mediums and processes to explore: ceramics, print, textiles, small metals and many more. Your experience on the course will equip you with the knowledge and understanding to develop a fully structured professional portfolio. Additionally, the networks and partnerships you form will provide support and challenges both during the course and as a continuing legacy afterwards. Materials and making is core to much of what we do. Our workshop facilities provide you with the space to think, question and develop ideas. You will gain a solid grounding in making skills, with expert guidance from our workshop team.
Our workshops represent the foundation for learning new skills and processes. Masterclasses are delivered each year by visiting lecturers specialising in a variety of material approaches and disciplines.
You will have the opportunity to collaborate across a range of disciplines, leading to deeper understanding and exciting innovations. As part of the process of defining your practice as a maker, you will also be encouraged to develop your critical thinking skills and contextual knowledge, through thought-provoking critical studies sessions,
Throughout the course, you will be encouraged to challenge and push boundaries to explore new realms in craft and design.
What you will study
Year one
Introduction to Year 1
Investigative, experimental and analytical
The first year focuses on providing a thorough grounding in technique together with research and exploration for interdisciplinary and mixed media design. The programme is based around the studio and workshop-based projects that encourage creative thinking, experimentation and becoming more articulate about design crafts. Emphasis is placed upon the development of drawing, design and material skills. You will use personal visual research and learning journals to develop a reflective, analytical and evaluative approach to your practice.
Year two
Introduction to Year 2
Establishing Practice
The second year of the programme encourages you to specialise in particular materials and processes. You will gain greater knowledge of materials with reference to their history. We encourage students to combine traditional approaches with new technologies. Structured projects offer live and research-led projects as well as professional work experience activities.
Year three
Introduction to Year 3
Resolution of Practice
This final year provides you with the intellectual and creative space to fully realise your creative ambition. Emphasis is placed on students' ability to evaluate and make informed choices when selecting techniques and processes, and on creating innovative outcomes. Your work will become increasingly self-directed, to a professional standard, as you produce a body of work for public exhibition.
The professional and entrepreneurial skills you need for a self-sustaining practice are embedded in the final year. Students participate in a series of business seminars, complete a fully costed business plan, create a professional portfolio, and develop an online digital presence.
Your practice will also be developed and informed by your extended research project: the dissertation or dissertation alternative.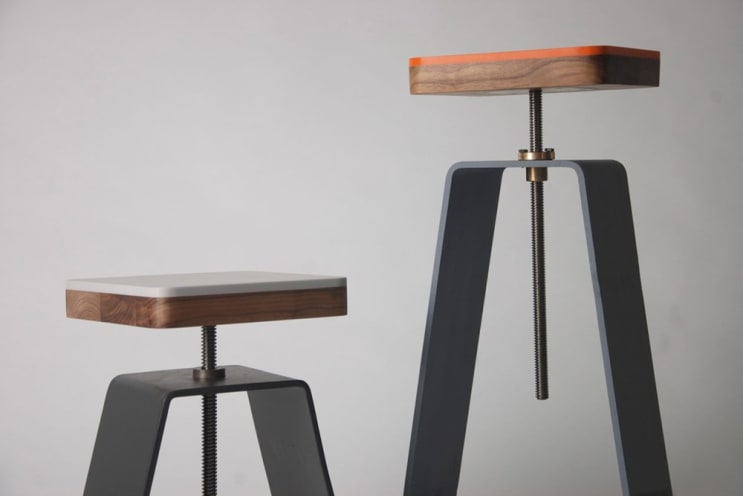 ©Hereford College of Arts
Entry Requirements
Minimum age 18.
Successful portfolio interview.
Academic achievement – we would normally expect applicants to have achieved 80 UCAS Tariff Points at entry but, whilst qualifications are important, our offers are not solely based on academic results. We may make offers based on other evidence of talent and suitability for the course.
80 UCAS Points on the New UCAS Tariff system for 2017 equates to 200 UCAS points on the previous points system – for more details please see tariff explanation and advice on the UCAS website.
Applicants whose first language is not English – proof of IELTS overall score of 6.0 with a minimum of 5.5 in all sections (reading, writing, listening & speaking) is required.
Applications from mature students with relevant experience will also be considered.
Recognition of Prior Learning Opportunities – the college welcomes applications from students with prior learning and/or previous experience. Further details on eligibility can be found on page 15 of our Admissions Policy.
Alternatively, please contact us at registry@hca.ac.uk and we can offer further advice on HCA and the UWTSD awarding body requirements.
A new creative campus for Hereford:
Station Approach Student Accommodation
With a heavy heart, we announce to you that the new Station Approach student accommodation build will not be opening to students as planned on the 21st of September 2020. Construction was delayed due to the Covid-19 pandemic and although they have been working tirelessly to catch up the building will not be ready for students until the 2nd of January 2021. We appreciate this is not ideal news and will have an impact on the plans of the new 2020/21 cohort of students. However, the City heart living team have put things in place so that students are able to come in September and have a temporary comfortable home to start the new term in.
Station Approach is new, purpose-built accommodation for Hereford College of Arts students in the heart of the City, within easy walking distance of the HCA's teaching campuses.
The accommodation has been specially designed for the college, and HCA staff and students have been involved with the design concepts and the decision-making around how the building will operate as a homely, creative hub.
The accommodation is located next to Hereford Railway Station and is mid-way between the two teaching campuses (College Road & Folly Lane) and the city centre. This gives easy access to all the social and cultural resources of the City as well as connections with the wider community.
The majority of rooms are arranged in clusters with a shared kitchen and living space, all bedrooms are en-suite.
The building has a unique focus on the display of creative work both internally and externally and there is an exceptional, spacious social space on the ground floor designed for exhibitions and performance as well as informal socialising.
This new building benefits from an innovative, 'smart' off-site construction process that supports exceptional quality.
Location
Station Approach is within a couple of minutes' walk of many facilities to support students independent living including a large supermarket opposite the site.
Hereford's modern, multi-GP Medical Centre is opening a few hundred metres along the road.
The site gives students easy access to the beautiful green space of Churchill Gardens as well as entertainment such as Hereford's popular Bowling Alley.
For travelling further, afield Station Approach couldn't be better placed for rail, bus, bike and taxi.
Ethos
Station Approach will be run to promote student community and student wellbeing.
It will have a staffed reception during the day and emergency contact service out of hours.
Individual bedrooms include creative wall-boards to for students to personalise with a display of their own work or sources of inspiration.
Year-round events and social programme curated by the Station Approach management team in collaboration with students will support the creative community.
Student reps and HCA staff will be involved in on-going decision making around campus management.
Abigail Appleton, the Principal, said: "It's been really exciting for me to work with partners who are as committed to supporting the student community and student wellbeing as Cityheart. We are opening the Station Approach to the second and third years as well as the first years as this reflects our ethos to develop an interconnected college community. It promotes sociability, collaboration, creativity and supportive behaviour between year groups. We are also working with Hereford's new engineering education pioneer NMiTE, and degree students starting their new programme are also invited to apply for rooms in Station Approach. Creative arts practice and innovative engineering have a great deal in common. I'm thrilled HCA's students have this chance to live within the same creative hub and look forward to seeing many creative collaborations emerge."
Some of our partners
Development Company Cityheart Partnerships specialises in working with the public sector and has delivered smaller scale Student Accommodation buildings across the UK as well as Healthcare buildings. It has a strong ethos of working closely with partners and delivering sustainable solutions. From Director Alastair Gourlay to Operations Manager Sian Evans, Cityheart is as passionate as we are about ensuring students are happy and supported in their residential accommodation.
Engie is one of the UK's largest energy and services companies with a profound commitment to regeneration, community and placemaking. Engie is excited to promote student art across the site hoardings as well as the finished building.
Caledonian Modular is a pioneer of offsite building. Our Caledonian designer David Wallace has 'Art School' in his DNA and is as happy talking Bauhaus as bathroom fittings with us.
Herefordshire Council is hugely supportive of the development of the Hereford's historic art school and to further developing Hereford's international reputation for specialist higher education as well as to making Hereford a sustainable city. We love it that Chief Executive Alistair Neill comes to visit the college on his bicycle.
Accommodation costs
The rental rate per week for a cluster bedroom will be approximately £142 for 42 weeks – equivalent to £5,964 per annum.
The rental rate per week for a studio apartment will be approximately £163 for 42 weeks – equivalent to £6,846 per annum.
* Subject to terms and conditions
Last updated Nov 2020
About the School

HCA's intimate scale lends itself to natural collaborations and distinctive creative groups. It is the ideal setting for you to discover alternative ways of looking at things – surprising yourself and ... Read More
HCA's intimate scale lends itself to natural collaborations and distinctive creative groups. It is the ideal setting for you to discover alternative ways of looking at things – surprising yourself and each other. Students also experience an excellent amount of contact time with tutors in a forum which is small enough for your voice to be heard.
Read less