BA (Hons) Business and Management
Home ›
BA ›
BA (Hons) Business and Management
Program Description
Course Details
Learn how to manage dynamic and complex organisations.
As part of your course you'll:
Gain an expert understanding of how businesses operate and develop the skills needed to become a strategic and successful manager
Apply your business-theory knowledge in a client-facing consultancy project
Gain the practical experience needed to impress potential employers
Learn to understand business and management issues at both a national and global level and across a wide array of industries and sectors
You'll be presented with opportunities to put your knowledge into practice through in-class case study work, internships, study abroad and volunteering.
If you take a paid work placement in your third year, you'll develop and enhance your employability skills. Our students have enjoyed placements with Disney, Morrisons and the NHS.
We will encourage you to enhance your entrepreneurial skills through active participation in a range of national student competitions such as the IBM University Business Challenge.
Our guest lecture series will help support your development. Past speakers include the CEO of the London Stock Exchange, the Chief Executive of the British Bankers Association and the Chief Economist of Yorkshire Bank.
Job Prospects
Our graduates are highly motivated, dynamic, flexible, articulate, numerate, innovative and creative and have gone on to work in management roles across a variety of industries, including manufacturing, retail, and healthcare. This course will open doors to a diverse range of roles, including human resources officer, sales manager, and management consultant. You could choose to study one of our postgraduate courses, such as MSc Management, MBA (Graduate) or MA International Business.
Business Analyst
Project Manager
Account Manager
Sales Executive
Post Grad Study
Your future career is our business. That's why we offer further study opportunities across all our subject areas. Our postgraduate courses are a great way to enhance the skills you have already learned, benefit from our links with industry and give you a CV that will catch the eye of an employer.
Careers Advice
Our dedicated Jobs and Careers team offers expert advice and a host of resources to help you choose and gain employment. Whether you're in your first or final year, you can speak to members of staff from our Careers Office who can offer you advice from writing a CV to searching for jobs.
Teaching and Learning
Gain a comprehensive understanding of managing and leading of organizations and the changing environments you will operate in. You will be able to apply your knowledge across a wide range of contexts including business and policymaking. The tabs below detail what and how you will study each year of your course. The balance of assessments and the overall workload is indicative and may be subject to change.
Year One
Five of your six core modules will give you a thorough grounding across the business. The sixth, Business in Action, will encourage you to think about what skills you will need to develop to establish and run a successful business.
CORE MODULES
Data Analytics & Management
Global Economic Awareness
Accounting & Finance for Managers
Managing Organisations & People
Understanding Marketing & Customers
Business in Action
Year Two
Your six modules will enable you to add problem-solving to your skill set. Your studies will focus on "micro" business concepts and the module Managerial Decision Making will improve your ability to make effective decisions.
CORE MODULES
Global Management Practice
Financial Management
Business Performance Management
Entrepreneurial Marketing
Operations & Supply Chain Management
Managerial Decision Making
Year Three
You will choose to complete a Consultancy Project or the Business Start-Up Incubator as well as either a work placement or the Governance, Ethics & CSR module. In addition, your four other core modules will enable you to apply your specialist business knowledge more widely.
CORE MODULES
Governance, Ethics & Corporate Social Responsibility or Work Placement
Strategic Human Resource Management for Leaders
Consultancy Project / Business Start-Up Incubator
Business Strategy
Leading Innovation & Change
Facilities
Library
Our Library is open 24 hours a day, seven days a week, every day of the year, providing you with access to specialist books and journals, learning spaces, computers, multimedia facilities and media equipment hire. Tens of thousands of our Library's digital resources, including ebooks, ejournals, and databases, can be accessed online at a time and place to suit you.
The Rose Bowl
The Rose Bowl has impressive teaching spaces, auditoriums, conference facilities and an outstanding local reputation as a business hub. The Rose Bowl puts our students at the center of a dynamic business community.
Gym and Sports Facilities
Keeping fit is easy at Leeds Beckett - our fitness suites are easy to get to, kitted out with all the latest technology and available to all sports members.
Last updated Oct 2020
About the School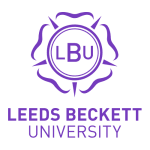 Studying at Leeds Beckett University you will be in the centre of an exhilarating community and be part of a social and economic environment that is shaping the city of Leeds for the future.
Studying at Leeds Beckett University you will be in the centre of an exhilarating community and be part of a social and economic environment that is shaping the city of Leeds for the future.
Read less