Program Description
Course Overview
The BA (Hons) Business and Management Studies degree is a very popular and vibrant programme within Cardiff School of Management. The programme aims to provide high quality and professionally relevant undergraduate programme, developing in students a critical appreciation of the role managers undertake in the modern business world. Graduates will be equipped with the necessary skills and knowledge for a multi-disciplinary approach to diverse business and management problems.
The degree offers the following specialist pathways of study:
BA (Hons) Business & Management Studies with Finance
BA (Hons) Business & Management Studies with Human Resource Management
BA (Hons) Business & Management Studies with Information Systems Management
BA (Hons) Business & Management Studies with International Business Management
BA (Hons) Business & Management Studies with Law
BA (Hons) Business & Management Studies with Marketing
Other exit awards are BA (Ordinary), Diploma in Higher Education, Certificate in Higher Education.
Course Content
Foundation Year (Year 0):
This programme incorporates a foundation year, which is intended for students wishing to enrol onto the three-year honours degree, who fall into one of the following categories:
1. Students who have not achieved the required A-level points (or equivalent) score to enter the first year of the degree programme.
2. Mature students who have been out of the formal education system for some time.
Further information about the foundation year can be found by clicking here.
Degree:
The course structure develops from a compulsory first year, consisting of seven modules, to only two compulsory modules in the final year of study. This will enable you to direct your interests into a specialised pathway or specific set of option modules, whilst ensuring that you receive a sound understanding and appreciation of the central tenets required of all business and management students.
The programme also allows for considerable flexibility to ensure that you are academically guided in your ultimate choice as to whether to graduate with a BA (Hons) Business and Management Studies degree, or a BA (Hons) Business and Management Studies degree with one of the available named pathways.
You will undertake a compulsory work placement module in the second year as this is considered an essential requirement for all business and management students. For those who wish, there is the additional opportunity to take a sandwich year between years two and the final year.
All modules are taught in English although there is provision for the Welsh language equivalent in a few modules in Levels 4, 5 and 6.
Assessment
The assessment strategy covers a wide spectrum of approaches. Each module has its own aims, objectives, learning outcomes and methods of delivery and assessment. Assessments may, therefore, take the form of assessed written papers/essays/reports, oral presentations, group and individual research projects, posters, reflective papers which may involve compiling scrapbooks, case studies as well as open/closed book formal examinations work-based
based placements at level 5 require the submission of a CV, reflective logs/diaries, employability presentation. Individual lecturers may use class-based peer assessment if they consider this appropriate.
Preparation and support are available for assessment through various activities designed by module leaders, personal tutors and library.
Employability & Careers
Knowledge and understanding of business management, in conjunction with the development of graduate employability skills required from employers, is paramount. From the moment of induction to completion of your final year, employability is an important aspect of your degree programme.
As well as a compulsory work experience module in year two, which we can arrange for you, we hold careers fairs and social networking events with employers. Alternatively, if you intend to become a young Entrepreneur and start your own business, the Centre for Student Entrepreneurship will aid you in business practice and help develop your business idea while you are a university student. The work experience module in year 2 (level 5) seeks to offer you real-world experience. A module is also available between years 2 and 3 where students take a placement in industry for one year which is awarded 20 credits in their third year. Our work placement officers can assist in finding year-long placements.
Most of our students enter the business world after graduation and will find employment in a wide range of organisations, in both the public and private sector. For example, students have found employment as business sales executives, marketing associate professionals, financial account managers, managers and directors in retail and wholesale, estate agents and auctioneers, and human resources and industrial relations officers, to name a few.
There are opportunities for students to continue their study at postgraduate level at courses with Cardiff School of Management, such as the MSc International Business Management, LLM International Business, MSc Strategic Marketing, MSc Human Resource Management and the MBA. In addition, graduates will be well prepared to undertake professional qualifications or programmes.
Entry Requirements & How to Apply
Five GCSE passes including English Language and Mathematics* at grade C or above (grade 4 or above for applicants holding newly reformed GCSEs in England), plus 112 points from at least two A levels (or equivalent).
Typical offers may include:
112 points from at least two A levels to include grades CC; Welsh Baccalaureate – Advanced Skills Challenge Certificate considered as the third subject
RQF BTEC National Extended Diploma/Cambridge Technical Extended Diploma DMM
112 points from the Irish Leaving Certificate at Highers to include 2 x H2 grades. Higher level subjects only considered with a minimum grade H4
112 points from at least two Scottish Advanced Highers to include grades DD
112 points from the Access to Higher Education Diploma
*For Welsh applicants sitting the reformed Mathematics GCSE, we will accept either GCSEMathematics or Mathematics – Numeracy.
7 Reasons to Study in the UK at Cardiff Metropolitan University:

Reason one – Graduate Employability
All courses at Cardiff Met have a focus on our students' future careers, and their employability. Our undergraduate programmes all include work placements, and we have a number of postgraduate courses with opportunities for one year internships. Our focus on student entrepreneurship helps our students to become highly employable graduates.

Reason two – Teaching Excellence and Student Satisfaction
Cardiff Met has achieved a silver rating in the Teaching Excellence Framework, and consistently receives high levels of student satisfaction. A number of our courses recently scored 100% in the latest National Student Survey.

Reason three – International Student Support
Cardiff Met prides itself on its International Student Support, and we've been ranked top in the UK 6 times over the last 10 years. We have a dedicated Global Student Advice Team that helps students from the minute they accept their offer at the university. From applying for their visa, finding accommodation, and meeting you at the airport when you arrive in the UK, to helping you settle into UK life, and offering academic skills classes, the team here takes the stress out of coming to study in a new country, and allows you to concentrate on your studies.

Reason four – Fantastic Student Facilities
Over the last few years Cardiff Met have made considerable enhancements in our student facilities, with £70 million of completed and planned investments. From state of the art workshops and studios, to world leading sports facilities and student centres, the university has everything you need to excel during your studies.

Reason five – A Great Student Community
With an active student's union, supporting student clubs and societies, along with sports teams and clubs for skills and abilities of all levels, Cardiff Met is a great place to get involved with all aspects of student life. Our on-campus accommodation provides students with a safe and friendly place to live, and the university was recently voted as having the Best Student Community in Halls in the National Student Housing Survey.

Reason six – The City of Cardiff
Not only has Cardiff been consistently named as the most affordable student city in the UK, it's also a fantastic place to live, and offers students a very high standard of living. With everything from entertainment, to shopping, from culture, to food, drink and events, Cardiff has something for everyone.

Reason seven – Study in Wales
You'll be studying in the country of Wales. Wales offers students the opportunity to obtain a UK degree that is recognised worldwide, in a friendly and beautiful environment. It's a great base to explore the rest of the UK during your studies, whilst discovering everything this unique country has to offer.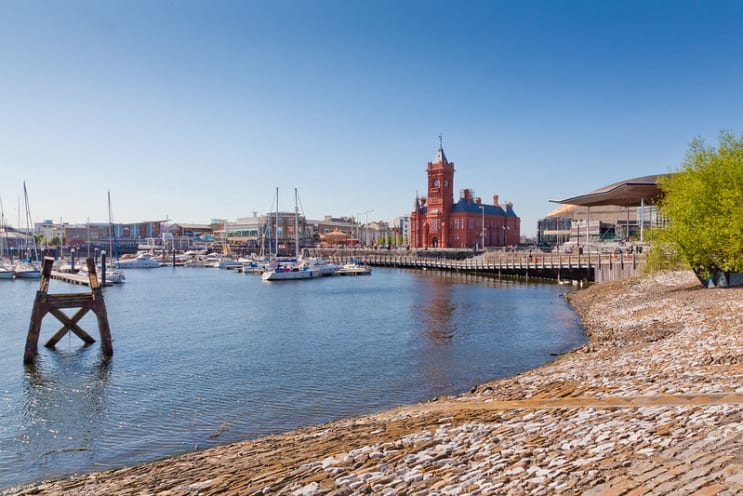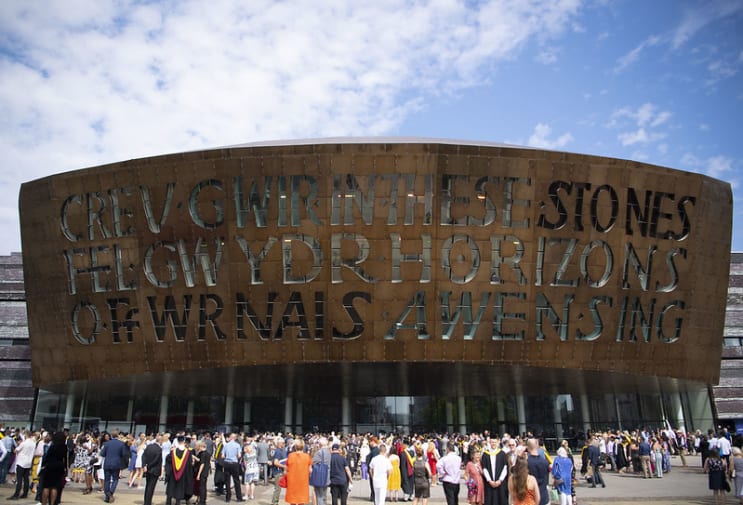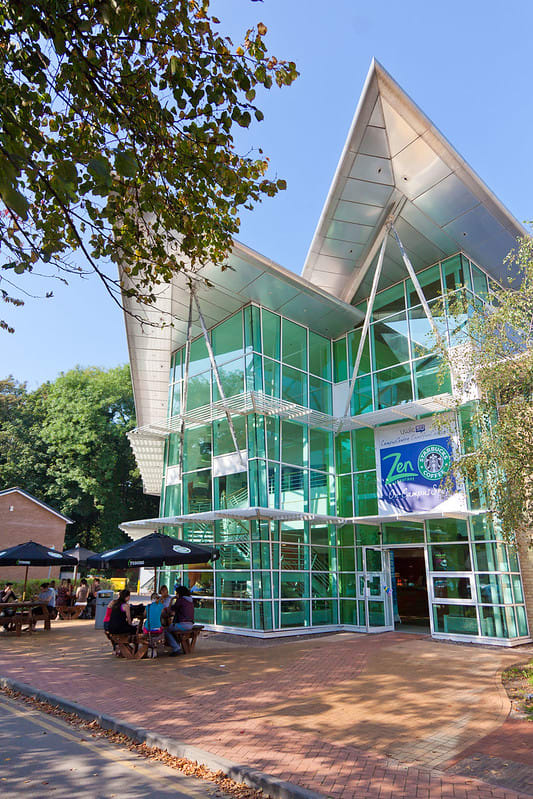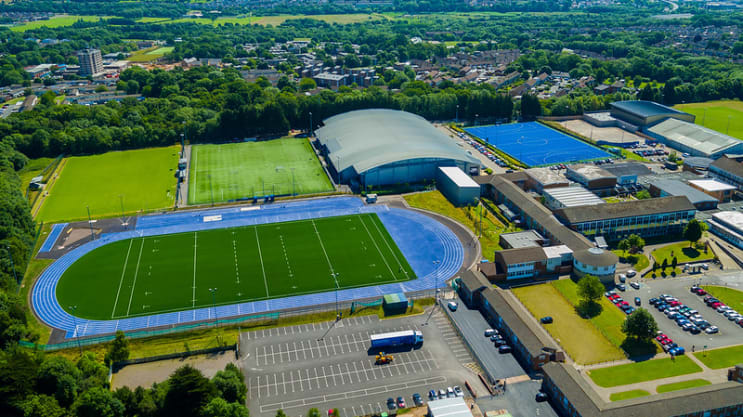 Last updated Oct 2019
About the School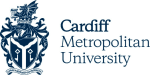 Located in an exciting, modern European capital city, Cardiff Metropolitan University is a global university. We are continually investing in our students' future and provide education and training op ... Read More
Located in an exciting, modern European capital city, Cardiff Metropolitan University is a global university. We are continually investing in our students' future and provide education and training opportunities that are accessible, flexible and of the highest quality to students from over 140 countries worldwide.????
Read less