Program Description
Course Overview
The BA (Hons) Brand and Marketing Management degree at Cardiff Met offers a defined pathway to become a Branding specialist with a marketing degree. The degree has been developed in conjunction with the Chartered Institute of Marketing (CIM) to ensure that teaching content is in line with industry expectations. All our marketing courses have a renowned reputation for their vocational orientation - becoming a 'Met Marketer' will enable you to gain the academic knowledge and practical skills needed to succeed in a branding and marketing career.
The degree has been designed to enable students to develop the skills and ability to think creatively and adopt the latest tools in modern Branding campaigns and has been awarded the CIM 'Graduate Gateway' status – this accreditation provides our students with an opportunity to gain exemption from both the CIM Certificate in Professional Marketing and Diploma in Professional Marketing Qualifications.
This course offers an emphasis on the professional management of brands and the creation of brands in a global marketplace. Creativity is a highly valued attribute in the branding industry and assignments are designed to develop ideas, encourage risk-taking and support the creation of memorable branding materials. Having a strong brand is invaluable in the modern marketplace as it guides customers understanding of the business. A key focus will be on developing communication, presentation and problem-solving skills along with creative management tools.
Students will learn how to use social media and develop creative design skills in response to the needs of the needs of the current marketing environment. Students will benefit from a multidisciplinary approach, taught by academic experts, experienced practitioners, guest speakers resulting in a 'learning by doing' approach.
In addition to this, as a Met-Marketer, you will be able to participate in our CIM Student chapter and follow in the footsteps of our award students by participating in the CIM based creative and entrepreneurial activities. The competition will give you enable you to experience what it is like to work for a marketing agency by working on a campaign for a well-known industry brand with the top 12-finalists being invited to pitch their ideas to the clients, face to face.
Our lecturers have both academic knowledge and industry experiences to teach you the skills you need for the workplace after graduation - just read Nick Saunders story. You will undertake a compulsory work placement module in the second year as this is considered an essential requirement for all marketing students. For those who wish, there is the additional opportunity to take a sandwich degree in which the third year could be spent undertaking an appropriate marketing industry placement. Cardiff School of Management has a dedicated work placement team to help you.
Learning & Teaching
The student-centred approach to learning and teaching will be encouraged through the use of specific teaching strategies, case studies, projects, tutorials, practical exercises, supplemented by the use of appropriate support materials, lectures from business experts, videos and computer software. Active engagement with the subject material enhances learning and many of the learning strategies used promote this.
Lectures
Lectures are a major part of the teaching strategy for the programme. Lectures are an effective way of delivering core material and establishing a framework for a module against which other material can be set.
Modular Subject Tutorials
Tutorials are meetings of a student or group of students with a lecturer or lecturers and are used in two ways within the programme:
Expanding upon material covered in lectures through an enquiry-driven problem-solving approach
Remedial work to overcome any deficiencies in a student's background knowledge.
Seminars
Seminars involve a student or students presenting previously prepared work to peers and a lecturer. This strategy is used to extend specific theoretical or practical concepts as well as introducing problem-solving exercises. Seminars are used in most modules and provide students with valuable experience in presentational skills as well as providing staff with a method or assessing student-centred learning.
Practical Workshops
Practical workshops are used extensively in a number of modules throughout the programme. In these classes, students are able to practise and refine their skills in a supportive environment where they can get feedback from a member of academic staff. Practical workshops represent a valuable transition between theory and practice.
Case Studies
Case studies are a teaching and learning strategy, which are employed in a range of modules; they also are a useful assessment tool. Students are presented with or asked to develop real or simulated complex problems which they are required to analyse in detail and then synthesise/present their own solution in writing or orally.
Business Experts
A key component of the learning experience is the intention to invite business experts, academic and in practice, to provide insights into their research work or business activity. A network of such experts will help provide specialist knowledge as well as bolster and promote the credentials of the programme. Such experts might be invited as guest speakers or requested to provide a more interactive workshop experience where appropriate.
All students will benefit from the team of dedicated personal tutors who provide a point of personal and regular contact. The Personal Tutors work closely with the Programme Directors and Year Tutors to ensure that the needs of students are effectively met and that their time at Cardiff Metropolitan University is both a pleasant and successful experience.
In addition to the Personal Tutors, the individual course specific academic support and guidance is provided by the Programme Director and the respective Year Tutor. This is particularly important in relation to both the choice of options which are available at year two and three and the selection of pathways.
Entry Requirements & How to Apply
Foundation:
Applicants will preferably have a minimum of five GCSE passes including English Language and Mathematics* at grade C or above (grade 4 or above for applicants holding newly reformed GCSEs in England) and 32 UCAS Tariff Points from at least 1 A level (or equivalent).
Degree:
Five GCSE passes including English Language and Mathematics* at grade C or above (grade 4 or above for applicants holding newly reformed GCSEs in England) , plus 96-112 points from at least two A levels (or equivalent).
Typical offers may include:
112 points from at least two A Levels to include grades CC; Welsh Baccalaureate – Advanced Skills Challenge Certificate considered as the third subject
RQF BTEC National Extended Diploma/Cambridge Technical Extended Diploma overall grade MMM - DMM. Dependant on subject and experience.
112 points from the Irish Leaving Certificate at Highers, to include 2 X H2, minimum H4 grade counted towards points offer
112 points from at least two Scottish Advanced Highers to include grades DD
112 points from the Access to Higher Education Diploma
*For Welsh applicants sitting the reformed Mathematics GCSE, we will accept either GCSEMathematics or Mathematics – Numeracy.
Last updated Oct 2019
About the School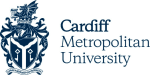 Located in an exciting, modern European capital city, Cardiff Metropolitan University is a global university. We are continually investing in our students' future and provide education and training op ... Read More
Located in an exciting, modern European capital city, Cardiff Metropolitan University is a global university. We are continually investing in our students' future and provide education and training opportunities that are accessible, flexible and of the highest quality to students from over 140 countries worldwide.????
Read less