Program Description
Course Overview
The BA Aviation Management degree is a dedicated aviation qualification which will introduce students to various aspects of the aviation industry. Students will gain an understanding of all aspects of; aviation law, aviation strategic management, airport operations management and, human issues relating to aviation.
The programme will be available in both full-time and part-time modes of study. The full-time programme is dedicated to ensuring that students receive world-class training and education in the latest Aviation Management theories and systems to ensure employment in the industry post-graduation. The Part-time mode of study will be a particularly attractive option for people already working within the industry to gain an internationally recognised qualification and to enhance their skills and understanding of the industry as a whole.
The BA in Aviation Management aims to:
Equip the aviation sector with innovative and highly skilled aviation management specialists who have the correct combination of academic knowledge and skills to meet the industry's current and future needs.
Develop highly skilled graduates capable of adding significant value to companies in the aviation sector.
Develop discipline-specific and generic leadership skills that will ensure that our graduates obtain long term and meaningful employment within the sector.
This programme is subject to validation for September 2020 entry and the information provided may be subject to change. All new programmes at the University must undergo validation, the purpose of which is to ensure that the proposed programme is aligned to the University's Mission and its content reflects appropriate levels of academic standards and quality.
Course Content
Students attending this programme will study a wide range of subject areas namely:
Year 1
Business and Information Systems 20 Credits
Fundamentals of Aviation Management 20 Credits
Environmental Management 20 Credits
Aviation Operations 20 Credits
Supply Chain and Logistics Management 20 Credits
Aviation Legislation 20 Credits
Year 2
Aviation Law (Employment) 20 Credits
Aviation Security Management 20 Credits
Quality Assurance 20 Credits
Aviation Safety Management 20 Credits
Financial Management and Economics 20 Credits
Global Marketing 20 Credits
Year 3
Aviation Law (Transportation of Goods) 20 Credits
Human Factors in Aviation 20 Credits
Project Management 20 Credits Advances in Aviation 20 Credits
Aviation Research Project (Individual) 40 Credits
Employability & Careers
It is expected that many graduates from this course will go on to obtain positions within the aviation industry in areas such as: operations and production managers, logistics managers and general managers with a wide-ranging responsibility for all aspects of aviation management. The course provides an entry on to a wide range of taught and research degree Masters programmes within the University where graduates can progress on to either an MA, MSc or MRes in order to develop and enhance their knowledge base and area of expertise.
Close connection with Professional Bodies such as The Institution of Engineering and Technology (IET) and the Chartered Institute of Logistics and Transport (CILT) will enable students to work towards the chartered status of their institution thus increasing the employability opportunities of the student. It is expected that this programme will obtain accreditation under CILT to provide membership status to our graduates.
Entry Requirements & How to Apply
Five GCSE passes including English Language and Mathematics* at grade C or above (grade 4 or above for applicants holding newly reformed GCSEs in England), plus 112 points from at least 2 A levels (or equivalent).
Typical offers may include:
112 points from at least two A levels to include grades CC; Welsh Baccalaureate Advanced Diploma considered as the third subject
RQF BTEC National Extended Diploma/Cambridge Technical Extended Diploma Distinction Merit Merit
112 points from at least two Scottish Advanced Highers to include grades DD
112 points from the Irish Leaving Certificate at Highers to include 2 x H2 grades. Higher level subjects only considered with a minimum grade H4
112 points from the Access to Higher Education Diploma
*For Welsh applicants sitting the reformed Mathematics GCSE, we will accept either GCSEMathematics or Mathematics – Numeracy.
Last updated Oct 2019
About the School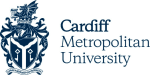 Located in an exciting, modern European capital city, Cardiff Metropolitan University is a global university. We are continually investing in our students' future and provide education and training op ... Read More
Located in an exciting, modern European capital city, Cardiff Metropolitan University is a global university. We are continually investing in our students' future and provide education and training opportunities that are accessible, flexible and of the highest quality to students from over 140 countries worldwide.????
Read less