Read more about this program on the institution's website
Program Description
Overview
Study the built environment in an art school setting that fosters collaboration across creative disciplines and inspires a design-led approach to architecture. The beautiful medieval city of Norwich provides an inspirational backdrop of historical and contemporary architecture and culture as you discover how to become an architect on our undergraduate architecture course.
Your architecture skills
At NUA, we value user-focused imaginative and purposeful architectural design. We'll challenge your preconceptions about the built environment as you explore the ways people inhabit and use space and consider the importance of the user to the design process. You'll be encouraged to place research, creative exploration and critical evaluation at the centre of your architecture practice.
Throughout your degree, you'll be based in a large open plan studio environment where model making, digital 3D, laser cutting and large format printing and scanning facilities are available. You'll acquire skills in the technical aspects of spatial design as you refine a variety of traditional and computer-based drawing and modelling techniques.
Explore our architecture facilities
Your architecture future
Throughout your undergraduate studies, you'll be guided by highly experienced course lecturers. Guest lectures and round tables from renowned architects and other practitioners including Feilden+Mawson, Purcell, LSI Architects, Hamson Barron Smith and Hudson Architects, review panels and networking events provide valuable insights into professional architectural practice.
Lectures in situ, construction site visits and field trips will develop your observational and design skills in a variety of cultural contexts. As well as exploring the rich local and regional environment, you'll have the opportunity to participate in visits to international destinations. Recent trips have included Berlin and Belfast.
Graduates work in a broad range of careers including:
Architect
Architectural Assistant
Designer
Project Manager
Site Manager
Surveyor
Architectural Technician
Consultant
CAD Renderer
Product Designer
Town Planner
Architectural Historian
Conservationist
Environmental Consultant
Architectural Curator
Model Maker
Landscape Designer
Construction Journalist
Course content
Year 1
Explore the fundamentals of design and construction utilising a variety of drawing, photographic and modelling techniques
Examine the cultural contexts of historical and contemporary architecture using the local environment as a rich source of research
Integrate structural, environmental and material considerations into your design strategies
Establish a solid grounding in research techniques as a basis for your practice
Year 2
Develop and refine your propositions through increasingly complex design briefs
Study user needs in relation to the aesthetic and technical requirements of a built environment
Explore structural and environmental design considerations
Investigate a range of research, critical and conceptual tools for project development and planning
Examine the social context of architecture, drawing on theories from other disciplines such as philosophy, cultural geography and fine arts
Year 3
Undertake complex analyses of specific urban environments to formulate proposals for regeneration and development
Apply your creative vision and applied knowledge to a large scale architectural proposal and Research Report
Consolidate your work into a collaborative visual display and comprehensive portfolio as a basis for representing and promoting your practice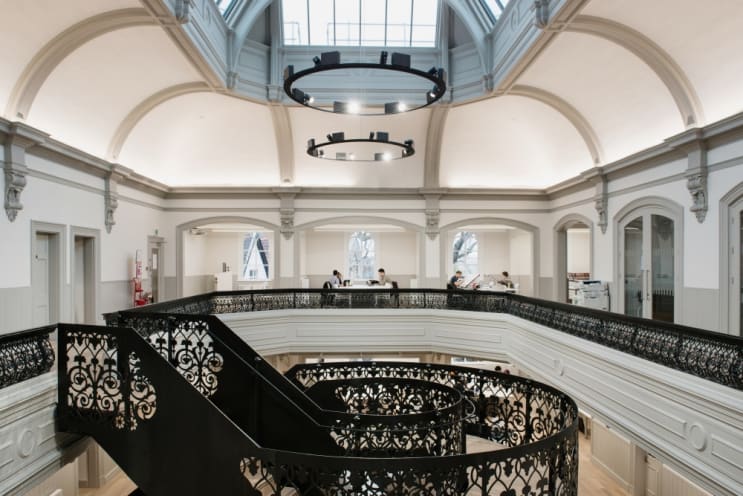 Entry Requirements
Typical UK offers
A / AS Levels – GCE
Candidates should also have achieved at least four GCSE passes which should include Grade C or above in English, Maths and a Science subject.
3 A-level qualifications at grades BBB, at least one of which must be in an art, design or media related subject. Where candidates are not taking 3 A-levels, NUA will consider combinations of A-level/AS-level and other Level 3 qualifications.
BTEC Extended Diploma (QCF or RQF)
Distinction, Merit in an art, design or media related subject
BTEC Diploma (QCF or RQF)
Distinction*, Distinction* in an art, design or media related subject
UAL Extended Diploma
Merit
UAL Level 3 Foundation Diploma in Art and Design
Merit
UAL Level 4 Foundation Diploma in Art and Design
Pass
Foundation Diploma in Art and Design
Merit
Access to Higher Education Diploma (Art and Design)
Pass
International Baccalaureate Diploma
A minimum of 32 points
NUA welcomes applicants of all ages from all backgrounds. Your application will be primarily assessed through interview and portfolio review so even if you have no formal qualifications or do not meet our typical offers it can still be worth applying.
If you are studying at the time of your application and your interview is successful, it is likely that you will receive a conditional offer.
If the qualification that you are studying is not shown, do not worry as we are able to accept other pre-entry qualifications as well as combinations of different qualifications. Please do contact our Student Recruitment Team if you have any queries.
International applications
We accept qualifications from all over the world, to find our entry requirements from a specific country, please check our dedicated international pages.
Most international students are required to hold an English language qualification. Applicants are required to have a minimum UKVI approved IELTS exam score of 6.0 overall, with a minimum of 5.5 in each section. Equivalent English language qualifications are acceptable such as, IB English language syllabus A or B/English Literature (Grade 4).
You can email us on international@nua.ac.uk if you'd like to discuss your application individually.
Last updated Aug 2020
About the School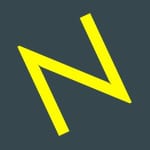 Norwich University of the Arts (NUA) has established itself in arts, design and media education for over 170 years. But while our history can be traced back to 1845, our outlook is forward-thinking.
Norwich University of the Arts (NUA) has established itself in arts, design and media education for over 170 years. But while our history can be traced back to 1845, our outlook is forward-thinking.
Read less