Read more about this program on the institution's website
Program Description
Overview
Our undergraduate animation course will help you develop core skills as an animator, as well as giving you the chance to focus on an area of your choice within the diverse and ever-evolving animation industry.
Throughout your degree you'll explore everything from character-based animation to technical 2D compositing and CG rigging; from auteur to ideas-based approaches in filmmaking.
You'll graduate from the course with a personal showreel and online portfolio to promote and showcase your best work, equipped to pursue the career you choose and tackle any creative challenge the world of animation can throw at you.
Your animation skills
Explore basic storytelling techniques through workshops and masterclasses in dynamics, storyboarding and character creation. Develop skills of mastering movement through the principles of animation, drawing, observation, character, performance and expression, as well as sound and story design.
Discover how the illusion of life through observation, design and an understanding of movement underpins all great animated experiences. Engaging and interactive lectures and workshops will cover essentials such as character design, acting for animation and character sculpting.
Your animation future
You'll have the opportunity to test your developing skills through engagement with industry, pitching responses to live briefs and your personal and collaborative projects to industry-based guest visitors from companies such as the BBC, Screen South and Bafta award-winning Blue Zoo.
You'll get the chance to learn from experts, including eminent visiting lecturers like Oscar-winning director Daniel Greaves and animation, motion graphics and VR expert Kris Lavington Woods. Offering an insider view on a dynamic and fast-changing sector, they'll help set you on the path for a successful career in animation.
Graduates work in a broad range of careers including:
Animator
Producer
SFX
Animator
Designer
Editor
Art Director
Director of Photography
Compositor
Character Designer
Background Artist
Layout Artist
Prop Designer
Set Designer
Modeller
Storyboard Artist
Illustrator
Colour Co-ordinator
Lighting Supervisor
Course content
You'll also get specialist creative career advice from our Careers Team in the Ideas FactoryNUA to help support you as you plan your career.
Year 1
Explore the three major animation techniques: hand-drawn and digital 2D, stop motion and digital 3D
Gain an understanding of the principles of animation; dynamics; character design; storyboarding, animatic production; animation production; sound design; skills of observation and life drawing; acting for animators; editing; compositing; showreel design
Explore theory in character analysis and narrative structures
Develop an understanding of media roles and practices
Year 2
Build on fundamental skills with personally defined experimentation and continue to practice animation principles
Work collaboratively through a series of projects designed to allow you to establish good practice, essential for the animation industry
Focus on production areas of your choosing
Continue to explore your chosen areas of specialisation and develop your skills, with the potential to combine techniques
Develop an understanding of the audience, context, film language, and the elements of compelling storytelling
Year 3
Specialise and bring together all your learning and experiences to create a personal portfolio
Engage with a collaborative project with either your peers or external collaborators, allowing your creative skills to be tested in an industry-standard practice
Continue to enhance and refine your technical and creative skills in your chosen specialism
Produce a personal showcase of your specialist skills and an original, animated short film
Complete a Research Report that provides broad contextualization to your practice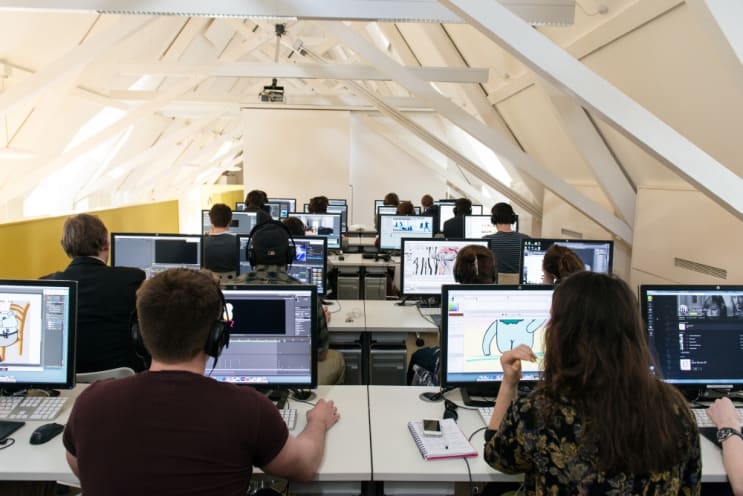 Entry Requirements
Typical UK offers
A / AS Levels – GCE
GCE A/AS Levels 3 A-level qualifications at grades BBB, at least one of which must be in an art, design or media related subject. Where candidates are not taking 3 A-levels, NUA will consider combinations of A-level/AS-level and other Level 3 qualifications.
BTEC Extended Diploma (QCF or RQF)
Distinction, Merit, Merit in an art, design or media related subject
BTEC Diploma (QCF or RQF)
Distinction*, Distinction* in an art, design or media related subject
UAL Extended Diploma
Merit
UAL Level 3 Foundation Diploma in Art and Design
Merit
UAL Level 4 Foundation Diploma in Art and Design
Pass
Foundation Diploma in Art and Design
Merit
Access to Higher Education Diploma (Art and Design)
Pass
International Baccalaureate Diploma
A minimum of 32 points
NUA welcomes applicants of all ages from all backgrounds. Your application will be primarily assessed through interview and portfolio review so even if you have no formal qualifications or do not meet our typical offers it can still be worth applying.
If you are studying at the time of your application and your interview is successful, it is likely that you will receive a conditional offer.
If the qualification that you are studying is not shown, do not worry as we are able to accept other pre-entry qualifications as well as combinations of different qualifications. Please do contact our Student Recruitment Team if you have any queries.
International applications
We accept qualifications from all over the world, to find our entry requirements from a specific country, please check our dedicated international pages.
Most international students are required to hold an English language qualification. Applicants are required to have a minimum UKVI approved IELTS exam score of 6.0 overall, with a minimum of 5.5 in each section. Equivalent English language qualifications are acceptable such as, IB English language syllabus A or B/English Literature (Grade 4).
You can email us on international@nua.ac.uk if you'd like to discuss your application individually.
Last updated Aug 2020
About the School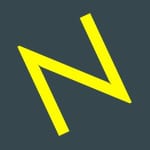 Norwich University of the Arts (NUA) has established itself in arts, design and media education for over 170 years. But while our history can be traced back to 1845, our outlook is forward-thinking.
Norwich University of the Arts (NUA) has established itself in arts, design and media education for over 170 years. But while our history can be traced back to 1845, our outlook is forward-thinking.
Read less