Read more about this program on the school's website
Program Description
Overview
Our BA (Hons) Acting* course, new for 2020, will present a new opportunity to develop as a performing artist and work towards a successful career in film, television or radio.
*Subject to validation

Building on NUA's well-established expertise in film, moving image, sound, animation and visual effects, the new course will focus on the live and recorded screen and voice performance.
Professional development
Your professional and technical development as a performer will be supported by expert staff and you will have access to studios and rehearsal spaces.
The camera will be the focal point for learning and teaching as you master performance techniques and receive feedback and review your work with your peers and professional teaching staff.
Performance, production and broadcasting in Norwich
We will help you develop vital skills in self-promotion as you build your online presence to showcase your growing portfolio of work.
The skills and stagecraft you will acquire will open a range of career opportunities within the acting profession and wider industry, where communication skills are in high demand.
The city of Norwich will provide the perfect backdrop for your studies with its rich history of performance, production and broadcasting – with regional BBC and ITV hubs, six theatres and a host of independent production companies.
Fees and funding
The cost of your course is determined by your status as either 'UK/EU' or 'International', so it's important to check your fee status. If you're unsure, the UKCISA website will help you determine whether you're eligible to pay a UK/EU fee (also called a 'home' fee).
UK/EU students are eligible for a tuition fee loan from the UK government, meaning you won't have to pay your fees upfront. Further details about tuition fee loans are provided below. International students are not eligible for the UK government tuition fee loan.
2020/21 Tuition Fees For New Entrants
UK/EU nationality: Undergraduate degree (full-time three and four-year degree): £9,250
International (non-EU): Undergraduate degree (full-time three and four-year degree): £15,000
Fees will remain the same for each year of your course.
Financial support for UK/EU students
Tuition fee loans and loans for living costs are available, as well as non-repayable NUA bursaries that take into account family income.
Tuition Fee Loan for Undergraduate study
Tuition fee loans are available for UK and EU students.
Available to cover the full cost of your tuition
You don't have to pay for your course upfront yourself
Only start paying back when you are earning over £25,000 per year
Learning and teaching
Learning and teaching methods include lectures, individual and group tutorials, placements and work-related learning.
NUA emphasises learning and discovery through studio and workshop practice, critical reflection and experimentation with ideas, processes and materials. Other learnings and teaching methods include lectures, individual and group tutorials, placements and work-related learning, alongside technical demonstrations, exhibition practice and other presentations of students' work.
Students' progress is assessed in a number of ways. All courses provide clear information about the work required for assessment and the criteria which are used in the assessment. Courses make considerable use of group critiques where students present their work for discussion. Courses also use self-evaluation and peer evaluation to complement the assessment of work by tutors. Students come into contact with a wide range of staff, all of them committed to supporting learning. As well as academic staff, these include staff in technical workshops, the Library and Careers Service, and Student Support.
Independent Learning
Independent learning complements and builds upon the teaching you receive on your course. Key aspects of learning developed through the acquisition of research skills, the generation and development of ideas, and independent study. Learning Agreements are used by courses to support independent study and to enable students to focus, direct and negotiate their individual pathway through the course.
At the undergraduate level, an increasing emphasis is placed on independent learning as students progress through their course. This enables them to make the best use of the University's resources in support of individual creative development. Independent learning may be based on projects or assignments set by staff, or it may be self-initiated. There are significant opportunities for self-initiated study at both undergraduate and postgraduate levels.
PAL scheme
Each undergraduate degree course has a system of peer support known as Peer Assisted Learning or PAL. This means that Year One, students have ready access to trained Year Two, students from their course, from before they arrive through to the end of the first year. The advice and support given by the PALs are directly relevant to first-year students and is delivered by Year Two or Three students who have had similar experiences themselves. This extra layer of support for first-year students has been found to be very effective in helping to smooth the transition to higher education.
Collaboration
One of the most exciting aspects of study at NUA is the opportunity for students to concentrate on their art and design discipline. However, there are also valuable opportunities to learn from the experience of working collaboratively or as part of a team with students on other courses. Collaborative projects may form part of the approved content of a course unit, with the outcomes of the collaboration being formally assessed, or they can be negotiated as part of a learning agreement. The chief benefit of collaborating in this way is that it reflects the realities of professional practice in the creative industries, and thus it enhances students' understanding of the professional context for their work.
Work-related learning
All NUA courses offer students opportunities to undertake periods of work placement in order to reinforce their professional development and awareness. Other types of work-related learning emphasised by courses include guest lectures or workshops led by visiting artists and designers; 'live' projects or commissions for external clients; mentoring by practising artists and designers, and projects which simulate professional practise in the creative sectors. In addition, students are encouraged to participate in regional and national competitions for artists and designers such as the Starpack Packaging Awards and Design & Art Direction Awards, often achieving significant success.
Students also undertake voluntary projects, for example in schools, hospitals and the wider community. This experience is particularly valuable for those who want to pursue a career in teaching or community work. NUA is developing mechanisms by which such activity can be accredited towards a degree. The University regularly takes advice from the creative and cultural industries in order to maintain the currency of its courses and to ensure that the learning experience is relevant to future employment, freelance work and progression to postgraduate study.
Strategy for Learning
All of these features of learning, teaching and assessment are underpinned by NUA's Strategy for Learning which sets out its principle aims and the ways in which learning and teaching will be enhanced at NUA. Academic and other staff involved in teaching and the support of learning regularly identify and share good practice with colleagues within the University and nationally. Each year NUA recognises the contribution made by staff through the Vice-Chancellor's Teaching Excellence Award.
Staff are able to apply for small grants for the development of new approaches to learning and teaching, and for funding to promote the application of their research and creative practice to inform and update their teaching. The University is committed to a learning environment in which traditional forms of learning and teaching are complemented by e-learning, and which is significantly enhanced by the digital resources available through Workshops and the Library.
European Study and Exchange
NUA has a policy of strengthening and extending its present participation in European student exchanges and links and in facilitating student mobility. Partnership exchange schemes are in operation with a range of European academies and it is the University's aim to continue to develop the network of art and design colleges in the European Community.
Last updated Aug 2020
About the School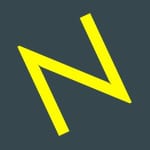 Norwich University of the Arts (NUA) has established itself in arts, design and media education for over 170 years. But while our history can be traced back to 1845, our outlook is forward-thinking.
Norwich University of the Arts (NUA) has established itself in arts, design and media education for over 170 years. But while our history can be traced back to 1845, our outlook is forward-thinking.
Read less