Program Description
Course Overview
The BA (Hons) Accounting and Economics degree at Cardiff Met has a strong emphasis on application and critical understanding. The course is professionally accredited by the Association of Certified Chartered Accountants, Chartered Institute of Management Accountants and the Institute of Chartered Accountants in England and Wales, so that students may obtain a number of exemptions from these bodies' professional examinations and was also the first new university to adopt the new CORE curriculum in Economics.
In addition, we have a strategic partnership with Graham Paul Chartered Accountants, which provides for paid student placements with a view to graduate training contracts and our Economics tutors work with organisations such as the Government Economic Service to ensure our curriculum is cutting edge and relevant.
Students taking the sandwich option will also undertake a year-long work placement between their second and third years.
Economics degrees at Cardiff Met were ranked as the best in Wales according to the Guardian University League Table 2016 and 2017.
Course Content
Foundation Year (Year 0):
This programme incorporates a foundation year, which is intended for students wishing to enrol onto the three-year honours degree, who fall into one of the following categories:
1. Students who have not achieved the required A-level points (or equivalent) score to enter the first year of the degree programme.
2. Mature students who have been out of the formal education system for some time.
Further information about the foundation year can be found by clicking here.
Degree:
Year One:
Financial and Digital Accounting
Management Accounting
Microeconomics
Macroeconomics
Quantitative Methods
Global Financial Institutions
Year Two:
Core:
Performance Management
Financial Management
Intermediate Microeconomics
Intermediate Macroeconomics
Work Experience
Options:
Financial Reporting
Audit
Taxation
Financial Accounting in Islamic Finance
Public Finance
Games in Business and Politics
Information Economics
History of Economic Thought
Year Three:
Core:
Advanced Performance Management
Advanced Financial Management
Applied Microeconomics
Macroeconomics Theory and Principle
Options:
Advanced Financial Reporting
Audit and Corporate Governance
Advanced Taxation
Behavioural Finance
Economic Tools for Government
Industrial Economics
International Political Economy
Forensic Accounting
Islamic Finance
Dissertation
Industrial Work Experience
Learning & Teaching
In most modules teaching consists of one lecture and one seminar per week. Seminars are practically based and are usually run as workshops where students have an opportunity to practice the material covered in the lecture. All modules are fully supported by the university's VLE and students may also make an appointment with module tutors and personal tutors at any mutually convenient time.
Employability & Careers
There is a considerable demand from UK employers for accounting graduates and past experience suggests that a significant proportion of graduates will obtain graduate training places in finance sections of businesses, high street practices and the public sector.
The course is accredited by the main UK accounting bodies and you will be able to obtain exemptions from the ACCA, ICAEW and CIMA examinations. This is therefore a demanding course, which combines academic content with the development of the knowledge and skills required to pass the accounting bodies' final examinations.
Economists are in demand in both the private and public sector. They can be skilled managers, researchers, analysts and strategists. Research shows that Economics students have higher average earnings than most other graduates, including those studying a general business degree. Figures published by the Complete University Guide in 2016 , show an average starting salary of £28,000 for Economics graduates.
Work Placements:
The provision of work-placements as an assessed part of your academic programme of learning is so important that we provide you with the opportunity to undertake placement as part of your second year studies. We have strong links with the business community and the work-placement programme is designed to enhance your future employability prospects.
Progression to postgraduate study within the Cardiff School of Management is also an option.
Entry Requirements & How to Apply
Foundation route:
Applicants will preferably have a minimum of five GCSE passes including English Language and Mathematics* at grade C or above / grade 4 or above (for applicants holding newly reformed GCSEs in England) and 32 UCAS Tariff Points from at least 1 A Level (or equivalent).
Degree:
Five GCSE passes including English Language and Mathematics* at grade C or above (grade 4 or above for applicants holding newly reformed GCSEs in England) , plus 112 points from at least two A levels (or equivalent)
Typical offers may include:
112 points from at least two A levels to include grades CC; Welsh Baccalaureate – Advanced Skills Challenge Certificate considered as the third subject
RQF BTEC National Extended Diploma/Cambridge Technical Extended Diploma DMM
112 points from at least two Scottish Advanced Highers to include grades DD
112 points from the Irish Leaving Certificate at Highers to include 2 x H2 grades. Higher level subjects only considered with a minimum grade H4
112 points from the Access to Higher Education Diploma
*For Welsh applicants sitting the reformed Mathematics GCSE, we will accept either GCSE Mathematics or Mathematics – Numeracy.
Last updated Oct 2019
About the School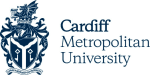 Located in an exciting, modern European capital city, Cardiff Metropolitan University is a global university. We are continually investing in our students' future and provide education and training op ... Read More
Located in an exciting, modern European capital city, Cardiff Metropolitan University is a global university. We are continually investing in our students' future and provide education and training opportunities that are accessible, flexible and of the highest quality to students from over 140 countries worldwide.????
Read less