BA(Hons) in Theatre & Performance
Program Description
Embrace a world of opportunity to become an original and distinctive theatre maker and performer. As part of the Academy of Music and Theatre Arts, you'll learn and work in industry-standard studios and performance spaces in our professional venue.
Introduction
This course is underpinned by intensive practical and collaborative work. You'll explore every aspect of the creative process, from devising individual performances to directing and producing work with others. As a reflective practitioner, you'll test the theories you learn in lectures through your own work, research and performances.
You will:
Benefit from AMATA's year-round performance programme, which attracts top artists and performers.
Build industry links through workshops, guest lectures and visits led by world-class artists such as Gecko Theatre, Kneehigh, Prodigal Theatre and The Young Vic.
Learn to use our extensive range of technical sound, lighting and recording equipment.
Work with highly skilled and experienced practitioners, artists, academic staff and creative technicians.
Create and take part in a range of projects, including a major production at the AMATA Festival.
What we're looking for
We want someone who:
Can vocalise text, vary tone, and respond to the material.
Physically engage with their environment.
Is lively and responsive.
Thinks independently.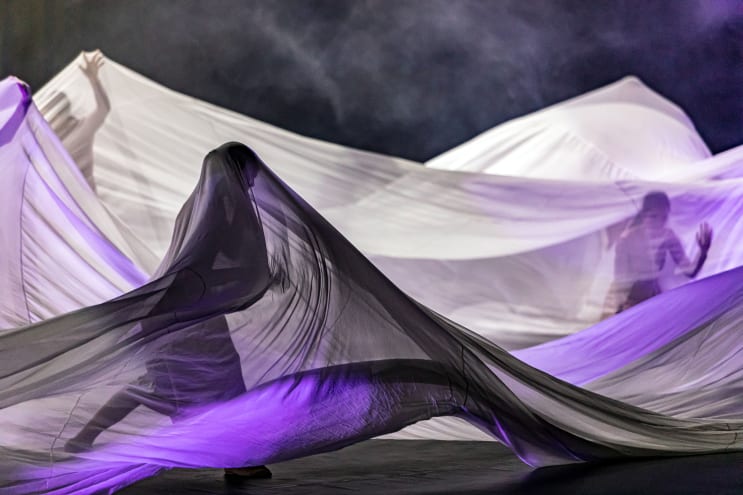 What you'll learn
With consistent and in-depth professional skills training, you'll learn to create and respond to performances. You'll explore techniques and methods in different environments, from solo performances to full public productions, from work for traditional spaces to site-specific, immersive and unusual contexts. As well as leaving with a Theatre and Performance degree, you'll gain a unique mix of conservatoire practice, backed up by the experience and knowledge of the Academy of Music and Theatre Arts – a working venue offering year-round theatre, dance and other events.
Year one
You'll develop essential skills by focusing on the development of voice, body, movement and imaginative practices. We'll also look into global issues, historical contexts and modern practice and ideas. You'll explore scene-studies from a range of texts with a common theme, devising skills and developing an ensemble performance of original live work.
Modules
Performance Skills
Fundamental voice and movement technique training in separate sessions.
Performance, Culture & Contexts
An exploration of critical theatre history.
Play Texts
Exploring fundamental practical physical and psychological approaches to the text.
Making Skills
Learning and developing practical physical, vocal and creative tools with which to make theatre.
Contemporary Performance Practices & ConceptsAn exploration into a range of contemporary approaches to making theatre.

Ensemble Performance
In small companies, collaborate to create and perform a piece of theatre as an ensemble.
Year two
You'll take on advanced body-based training and learn about technical theatre, directing, writing and creating drama. You will also develop scenography skills and engage with design thinking as a creative skill. Alongside this, you'll create and present a solo performance of your own making, influenced by a range of styles like a scripted monologue and stand-up comedy.
Working in a company, you'll create and put on a public production focusing on the relationship between a show and its audience. You'll also create original material and build a professional portfolio by studying advanced performance techniques. Looking into different theatre companies, production houses and theatre festivals, we'll explore together what they're doing, how they work, and how they stay strong and active.
Modules
Technical Theatre & Scenography
Develop your practical understanding of scenographic skills, design thinking and technical skills. Collaborate to bring together a range of these practical skills to drive a creative process.
Solo Performance
Develop a short-form solo performance piece, influenced by research into a range of styles of delivery.
Immersive & Participatory Theatre
Working within a company, you'll create a public production with a director, exploring immersive and participatory theatre forms.
The Performer's Body, Directing & Dramaturgy
You will explore the practical skills of writing, directing and structuring material with performers in small teams.
Modes of Making
Advanced physical, vocal and imagination training.
Theatre Futures
Explore the work of significant contemporary theatre companies, production houses and festivals and how their work remains resilient.
Year three
Using your critical and reflective skills, you'll research and write a paper on an area of theatre-making that passionately interests you. You'll also develop performance material – individually or in companies –beginning as a small test showing and finishing as a full public production for industry specialists and audiences. You'll also take on a professional development project, where you'll prepare for the industry by learning about how its infrastructure functions and how to develop a career as a performer, theatre-maker or company. You will create a professional identity for yourself and your work, ready to share on a range of platforms and networks.
Modules
Creating Companies
Create and develop scratch performance work over a number of dynamic cycles in small companies.
Master Classes
Advanced theatre-making skill sessions delivered as ongoing masterclasses. Voice, physicality, composition and dramaturgical skills.
The Thinking Practitioner: Student-led Research
Research, critically reflect upon and write about an area of theatre-making that passionately interests you.
Professional Development
You'll learn about the practical nuts and bolts infrastructure of the theatre business and how to develop a career as a performer, theatre-maker or company.
Professional Production
Work as a small company and collaborate to develop, rehearse, polish and present an original professional production for performance to industry specialists and the public.
The modules above are those being studied by our students or proposed new ones. Programme structures and modules can change as part of our curriculum enhancement and review processes. If a certain module is important to you, please discuss it with the Course Leader.
How you'll learn
Blending theory and practice, you'll learn through practical workshops and masterclasses, supported by lectures and seminars. There'll also be opportunities to work with national and international companies and practitioners.
Assessment methods
You'll take on practical tasks in groups and individually, including demonstrations or process showings, laboratory or studio-based practice, productions, and a final year performance showcase. You'll also be assessed through essays, research, digital portfolios, critical reviews, professional copy and framing statements.
Staff
You'll be taught and supported by a team of professional theatre-makers, devisers, directors and actors, and theatre-focused academics. On top of experience working all over the world, many of our staff run their own theatre companies and collectives.
Some members of staff only teach on specific modules, and your course might not feature every member.
Facilities
11 equipped performance studios.
Recording studio with four control rooms.
11 practice rooms.
Computer labs for CAD and audio software.
Scenery workshop.
Technical resource stores that stock a wide range of microphones for recording and live voice and music.
Digital Audio Workstations, PA Systems, mixing desks, lighting kits, portable dimmers, cameras, projectors, musical instruments.
TV Studio and Cinema in the School of Film & Television.
Professional theatre venue hosting visiting companies and artists.
How to apply
Apply via UCAS
Ready to join us? If you're applying through UCAS Apply and Track, you'll need to reference the university and course codes below.
University code: F33
Course code: 238U
Applying as an international student?
International students can apply for a course through UCAS, via an agent or directly with the university.
Entry requirements

We consider all applications on their own individual merit and potential. We invite all applicants to an interview day or audition to give them the opportunity to demonstrate this along with what inspires and motivates them in their field. Applicants will also be able to show their portfolio or give a performance depending on the course. We welcome applications from all subject backgrounds, whether you've specialised in STEM, the arts or humanities.
As a guide our typical offer at an undergraduate level is 104 – 120 UCAS Tariff points, primarily from Level 3 qualifications such as but not limited to A-levels, a BTEC Extended Diploma or a Foundation Diploma.
Language requirements

For applicants whose first language is English, we require you to have or be working towards GCSE English Language Grade 4 (C), or equivalent.
If English is not your first language you will need to meet the same standard which is equivalent to the IELTS Academic 6.0 overall score, with at least 5.5 in Reading, Writing, Speaking and Listening. We accept a range of in-country equivalencies and approved tests.
If you need a Tier 4 student visa to study in the UK, you'll need to take an approved Secure English Language Test (SELT). You can read our English Language Requirements for more information.
Deadlines
UK/EU applications: 15 January 2020 (for equal consideration)
Late applications will be considered if there are places available.
International fee payers can apply throughout the year. But we recommend applying as early as possible, to make time for visa and travel arrangements.
Tuition fees 2020-21
£9,250 - full-time UK/EU
£16,000 - full-time international
Tuition fees are set annually and are subject to review each year. The University may, therefore, raise tuition fees in the second or subsequent years of a course, in line with inflation and/or the maximum permitted by law or Government policy. Students will be notified of any changes as soon as possible.
Last updated May 2020
About the School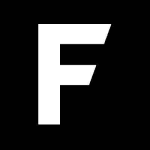 Established in 1902 as Falmouth School of Art, it has grown over a century to become a digital innovation hub. Today, its portfolio of undergraduate and postgraduate courses represents the breadth of ... Read More
Established in 1902 as Falmouth School of Art, it has grown over a century to become a digital innovation hub. Today, its portfolio of undergraduate and postgraduate courses represents the breadth of the Creative Industries, the fastest growing sector in the UK economy. Now, as we face the fourth industrial revolution; as technology provides great opportunities as well as challenges, it's clear that Falmouth's specialisms of creative innovation; creative thinking, problem-solving, communication and storytelling, will be key to future economic and cultural success both at a local and global level.
Read less