BA(Hons) in Technical Theatre Arts
Home ›
BA ›
BA(Hons) in Technical Theatre Arts
Program Description
Begin your career in the technical theatre arts and get valuable, hands-on experience of the performance industry. Develop specialised technical and creative skills in stage management, lighting, sound and visual technologies, while gaining a thorough grounding in all aspects of technical production.
Introduction
Through this highly practical two-year course, you'll be equipped with the technical know-how to succeed in many diverse areas of the industry. Led by practising experts, you'll be empowered to take a creative, collaborative and proactive approach to your work.
You will:
Work in AMATA's purpose-built professional studios and performance spaces.
Benefit from a year-round performance programme, which features respected artists from all over the world.
Learn from practising technical and academic staff and work with skilled technicians.
Gain nationally recognised qualifications in equipment use, processes and health and safety.
Enjoy opportunities to obtain placements with professional theatre and production companies, such as Kneehigh and Wildworks, as well as music festivals and producers, theatre venues and tourism events throughout Devon and Cornwall.
What we're looking for
We want someone who:
Can work hard over long hours - as is often required in the industry.
Is professional and enthusiastic about live performance, technical theatre arts and similar industries.
Can work in various environments and with a range of people.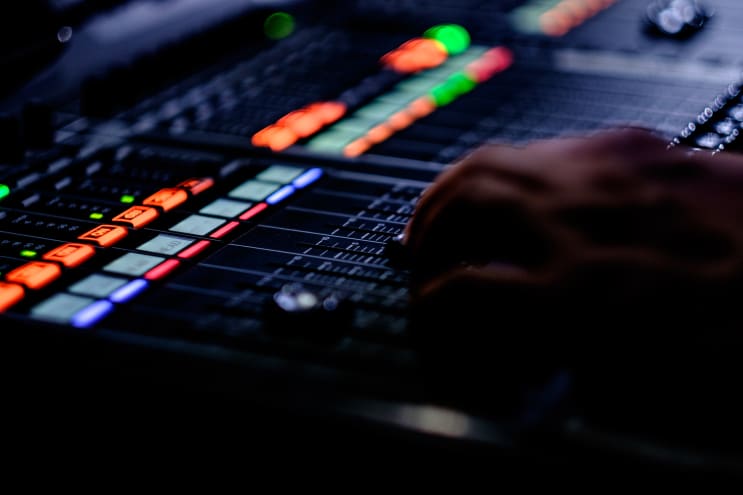 What you'll learn
In this technical theatre and stage management degree, you'll learn specialist skills in stagecraft and performance. Supported by seasoned industry professionals, you'll combine theoretical learning with practical experience.
Year one
We'll explore stagecraft techniques, equipment, technology, and processes, as well as modern performance practices and the industry's history. You'll have the chance to take on junior roles on live performances, work on our summer schools, conferences, events and artist residencies, and gain nationally recognised health and safety training. You'll be working in state-of the art facilities with access to both core industry technology and some of the latest equipment.
Modules
Stagecraft 1
You'll develop studio- and workshop-based technical and production skills in a range of disciplines, including conventional lighting, sound, and theatrical set construction techniques.
Performance, Culture and Contexts
In this module, you'll explore critical theatre history and its cultural and cross-cultural impact.
Professional Development
This professionally-focused module offers a practical insight into the core aspects of a production practitioner's role. You'll consider the contemporary practices, behaviours, knowledge and skills required for you to work as an individual and as part of a team-based production process.
Stagecraft 2
You'll begin to specialise and develop further discipline-based practical and design skills, including use of professional control systems, and creation of artefacts: planning documentation including 3D CAD and lighting visualisation software; sound effect production and digital mixing; contemporary stage rigging and construction techniques; and organisational stage management techniques and practices.
Practical Production
In this module, you'll examine ways in which you can enhance audience engagement and participation in theatre and cultural events, through involvement in a range of live performance projects. You will also develop an understanding of the interconnection of a range of technical and production disciplines, and how they impact upon the delivery of performance.
Venue Management and Technical Standards
You'll investigate the importance of industry standards and norms including health and safety and risk assessment, legislation and management practices. You will evaluate and reflect upon the impact of these standards and practices through engagement with work-based learning.
Digital Performance Technologies
Explore a range of emerging digital practices through engagement with research and practical experimentation. You'll work with computer-based technologies such as projection mapping and motion capture, digital audio and video editing, post-production techniques, and use of networking and communication technologies. You will identify how such technologies are being developed, adapted and integrated into contemporary practice.
Year two
You'll have the chance to collaborate with other courses on a performance project, work with professional staff on events on- and off-campus, and take on a work placement with one of our professional partners. You'll also work on written projects focusing on design, project management, or both.
Modules
Design Project
You'll explore design conceptualisation and innovation, developing large-scale creative design briefs to professional standards. Alongside this, you'll nurture advanced skills in technology-based design tools such as 3D CAD modelling and multimedia manipulation, along with traditional methods. You will examine the stage, set, lighting and sound design through a range of lectures by visiting specialists.
Collaborative Project
Engaging with peers from other creative disciplines, you'll collaborate to make a piece of performance work, exploring new perspectives and techniques.
Production Management, Design and Realisation
Develop organisational and managerial responsibility with the realisation of design and production briefs, through large-scale performance projects. The skills, knowledge and contextual understanding you've developed in previous modules will be applied to lead a production department to achieve a specific design and management brief. You will gain knowledge, experience and practice in management techniques including organisation, planning, delegation, motivation and conflict resolution.
Industry Horizons in Technical Theatre
You'll undertake a research project or dissertation that identifies potential opportunities and new directions for technical theatre innovation. Research is also applied to real-world contexts, providing insights that will inform and guide you in your career choices and preparation for future industry demands.
Professional Practice Project
Interaction with industry organisations through work-based learning, placement and/or event projects, as well as other spheres (e.g. research, education, community outreach), will provide real-world experience and insight on production and employment. You will also deploy your combined communication and production skills to develop a public 'showcase' of your work.
The modules above are those being studied by our students or proposed new ones. Programme structures and modules can change as part of our curriculum enhancement and review processes. If a certain module is important to you, please discuss it with the Course Leader.
How you'll learn
Learning by doing, you'll take on practical, self-led projects. You'll be taught and guided by our technical team of tutors and technicians and you'll work with industry professionals. You'll gain nationally-recognised qualifications in equipment use, processes, and health and safety. Industry contacts will regularly visit to demonstrate new products and prototypes, and there'll be opportunities to work on showcases for Island Records, our public performance programme and other live public projects.
Assessment methods
70% practical assessment around skills, professionalism and competencies.
30% academic written and portfolio submission.
Staff
You'll be taught and supported by a team of professional technicians, lighting and sound specialists, theatre-makers, directors, production managers, production-focused academics and industry guests. Teaching staff all have a working background in the national and international theatre industry.
Some members of staff only teach on specific modules, and your course might not feature every member.
Facilities
11 equipped performance studios.
Recording studio with four control rooms.
11 practice rooms.
Computer labs for CAD and audio software.
Scenery workshop.
Technical resource stores stocking a wide range of microphones for recording and live voice and music.
Digital Audio Workstations, PA Systems, mixing desks, lighting kits, portable dimmers, cameras, projectors, and musical instruments.
TV Studio and Cinema in the School of Film & Television.
How to apply
Apply via UCAS
Ready to join us? If you're applying through UCAS Apply and Track, you'll need to reference the university and course codes below.
University code: F33
Course code: 206X
Applying as an international student?
International students can apply for a course through UCAS, via an agent or directly with the university.
Entry requirements

We consider all applications on their own individual merit and potential. We invite all applicants to an interview day or audition to give them the opportunity to demonstrate this along with what inspires and motivates them in their field. Applicants will also be able to show their portfolio or give a performance depending on the course. We welcome applications from all subject backgrounds, whether you've specialised in STEM, the arts or humanities.
As a guide our typical offer at an undergraduate level is 104 – 120 UCAS Tariff points, primarily from Level 3 qualifications such as but not limited to A-levels, a BTEC Extended Diploma or a Foundation Diploma.
Language requirements

For applicants whose first language is English, we require you to have or be working towards GCSE English Language Grade 4 (C), or equivalent.
If English is not your first language you will need to meet the same standard which is equivalent to the IELTS Academic 6.0 overall score, with at least 5.5 in Reading, Writing, Speaking and Listening. We accept a range of in-country equivalencies and approved tests.
If you need a Tier 4 student visa to study in the UK, you'll need to take an approved Secure English Language Test (SELT). You can read our English Language Requirements for more information.
Deadlines
UK/EU applications: 15 January 2020 (for equal consideration)
Late applications will be considered if there are places available.
International fee payers can apply throughout the year. But we recommend applying as early as possible, to make time for visa and travel arrangements.
Tuition fees 2020-21
£11,100 - full-time UK/EU
£19,000 - full-time international
Tuition fees are set annually and are subject to review each year. The University may, therefore, raise tuition fees in the second or subsequent years of a course, in line with inflation and/or the maximum permitted by law or Government policy. Students will be notified of any changes as soon as possible.
Last updated May 2020
About the School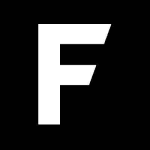 Established in 1902 as Falmouth School of Art, it has grown over a century to become a digital innovation hub. Today, its portfolio of undergraduate and postgraduate courses represents the breadth of ... Read More
Established in 1902 as Falmouth School of Art, it has grown over a century to become a digital innovation hub. Today, its portfolio of undergraduate and postgraduate courses represents the breadth of the Creative Industries, the fastest growing sector in the UK economy. Now, as we face the fourth industrial revolution; as technology provides great opportunities as well as challenges, it's clear that Falmouth's specialisms of creative innovation; creative thinking, problem-solving, communication and storytelling, will be key to future economic and cultural success both at a local and global level.
Read less