Program Description
Share your passion for sport by learning how to tell great multimedia stories in Cornwall's vibrant and unique sporting community. Drawing on the expertise of regular guests from the industry, you'll be challenged to rise to professional standards in this NCTJ and BJTC accredited course.
Introduction
From the first whistle, you'll be developing creative multimedia storytelling skills, engaging directly with local sport, whether on the touchline reporting Cornwall's rugby and football scene, or on the beach capturing the drama of surfing championships. Combined with rigorous industry accreditations, this is the perfect introduction to sports journalism.
You will:
Benefit from our working relationships with national and regional media, including BBC Cornwall, Pirate FM and Source FM, and partnerships with a host of sports teams and organisations.
Take part in our work experience programme, drawing on our wide network of sports media organisations, including the likes of the BBC and ESPN.
Train in our state-of-the-art newsroom and dedicated radio studio, The Soundhouse.
Create a vibrant and industry-ready multimedia portfolio of articles, packages, bulletins, podcasts and even a mini-documentary.
On graduation, plug into our terrific network of sports media alumni and friends to seek that perfect first job.
What we're looking for
We want someone who:
Is committed and enthusiastic about the subject.
Has studied relevant subjects.
Engages with a school magazine, personal blog, or similar.
Knows about world affairs, politics and popular culture.
Makes informed references to current developments across a range of subjects.
Has analytical skills and can comment intelligently and incisively on recent news and events (including but not exclusively sporting events).
Is independent and takes the initiative.
Engages with extra-curricular activities, like part-time jobs or hobbies.
What you'll learn
Focusing on initiative as well as employability, you'll learn essential skills for a successful career in the changing sports media world. Working with specialist lecturers and regular guest professionals, you'll train in our state-of-the-art newsroom as well as out in the field, and learn to work ethically as well as effectively by combining critical thinking with practice.
Year one
Learning by doing is central to your Sports Journalism degree. Exploring wider sports news contexts, you'll cover media law, politics, ethics and the language of news and match reporting. We'll teach you the essentials of working with video and audio and the core reporter's skill of shorthand.
Modules
News Reporting 1
This module will introduce you to the language of news, news values and the practical methods used by the digital journalist to gather, produce and disseminate news stories.
Sports Journalism in Context
Through discussions, readings and lectures, this module gets you thinking about the many big debates affecting sports journalism today, putting the modern media into a range of contexts to inform your own reporting and writing.
Multimedia Methods
Based in our newsroom, you'll start to use the video and audio equipment that will form such an important part of your digital toolkit, learning to record and edit through a series of engaging news and sports reporting tasks.
Blogging & the Personal Voice
Blogging, vlogging and podcasting are accessible and creative ways of making your voice heard. This module helps you find your own voice, creating a platform distinct to you and based on analysis and discussion of leading practitioners in the field.
Politics & Law for Journalists
In this module, we'll discuss topics in the news and study some key concepts and themes. You'll be introduced to organisations to help you report effectively, and some of the restrictions imposed on journalists by the law and regulators.
Sports Reporting
Informed by the industry-approved NCTJ syllabus, this module introduces you to the specialist skills of sports reporting, including live event reporting, interview techniques and how to employ social media.
Year two
We'll challenge you to apply your knowledge and skills to deadline-driven projects, covering sports near and far. You'll also push your creativity by writing sports features and producing magazines, while developing your legal knowledge, political awareness and academic and professional research skills.
Modules
Magazine Content & Creation
In this module, you will learn about the history, role and business of magazine publishing before working with your peers to conceive, design, plan and pitch an original magazine idea of your own, on a sporting or any theme.
Applied Media Law & Public Affairs
Building on your first-year studies, this module focuses on applying your developing political and legal knowledge to scenarios and real-world situations, to give you the confidence to report effectively and safely.
Sports Writing
You'll expand your sports writing and reporting skills, developing techniques in features writing, analysis, profiles and live text event coverage, while using social media to research, complement and promote your work.
News Reporting 2
This module, informed by the NCTJ syllabus, develops your reporting and writing skills to enable you to produce engaging, accurate reports and learn key skills in social media, data crunching and analytics
Sports Journalism & Communications Research
You'll learn the skills needed to conduct effective and impactful academic research, focusing on a sports media topic of your choice to dig deeper into the trends, issues and controversies affecting journalism today.
Advanced Multimedia Methods
In this module, your focus will be on the creation and production of video and audio online, to furnish you with the skills that are particularly important on sports desks today. At the end of the module, you should be able to produce short audio-visual packages suitable for digital distribution and work productively in a variety of multimedia newsroom roles. 
Year three
As well as taking on industry placements, you'll learn key roles on the sports team and in the wider newsroom by running a multimedia news and information service alongside your peers. You'll also study the rich world of international sports journalism, explore the growing sports PR industry and finally undertake a dissertation or mini-documentary on a topic of your choice as we help connect you to your first job.
Modules
International Sports Journalism
You'll learn how set-piece global sports events like the Olympics are covered by the international media and explore key sports news issues such as doping and corruption. You'll also produce audio-visual stories to develop the array of skills and contacts needed in this exciting and competitive sphere.
Sports PR & Communication
This module will equip you with the knowledge and skills to thrive in the burgeoning sports public  relations and media communications sector. Through lectures and workshops led by sports media practitioners you'll learn to understand and critique the methods deployed by the communications industry in the local, national, and international sports arenas, both historically and today.
Multimedia Enterprise 1 & 2
These two modules prepare you for the real world of news and sports production, engaging you in a series of live news days, which provide the chance to perfect your storytelling while helping to manage, motivate and collaborate with your peers. An employability strand enables you to hone your CV, create a strong portfolio and explore opportunities for immediate employment after graduation.
Dissertation or Mini Documentary
Tailor a major piece of research to suit your preferences, by either undertaking an academic dissertation or by recording and producing your own mini-documentary, both under the supportive supervision of a dedicated lecturer.
Optional modules

Multimedia Storytelling
Literature & Journalism
The modules above are those being studied by our students or proposed new ones. Programme structures and modules can change as part of our curriculum enhancement and review processes. If a certain module is important to you, please discuss it with the Course Leader.
How you'll learn
On this hands-on Sports Journalism degree, you'll learn by doing – and critically reflecting – through practical workshops, news days, lectures, seminars, and group and one-to-one tutorials. Each week involves at least 12 hours on campus, and at least 24 hours on assignments and self-directed study.
We'll push you to gain practical experience through work placements and course trips, and source extra-curricular projects to make the most of our facilities and support.
Assessment methods
Continuous assessment via practical assignments, portfolios, academic essays and presentations.
One exam on politics & law for journalists.
Deadline-driven, in-class tests set by the National Council for the Training of Journalists, concentrated in the second year of your studies.
Special attention to teamwork and collaborative practice in your final year, plus the production of a freelance portfolio and an extended critical dissertation.
Staff
You'll learn from industry professionals with experience covering sports and events like the Olympic Games, the World Cup, Wimbledon, surfing and boxing.
Some members of staff only teach on specific modules, and your course might not feature every member.
Facilities
A well-equipped digital newsroom, featuring news feeds and 25 workstations with professional scriptwriting and editing software.
TV and radio studios.
The Lighthouse – a dedicated writers' room and events space.
The Soundhouse – podcasting facility.
The Shed – dedicated study area.
A comprehensive range of DV cameras and audio recording devices.
How to apply
Apply via UCAS
Ready to join us? If you're applying through UCAS Apply and Track, you'll need to reference the university and course codes below.
University code: F33
Course code: 46G1
Applying as an international student?
International students can apply for a course through UCAS, via an agent or directly with the university.
Entry requirements

We consider all applications on their own individual merit and potential. We invite all applicants to an interview day or audition to give them the opportunity to demonstrate this along with what inspires and motivates them in their field. Applicants will also be able to show their portfolio or give a performance depending on the course. We welcome applications from all subject backgrounds, whether you've specialised in STEM, the arts or humanities.
As a guide our typical offer at an undergraduate level is 104 – 120 UCAS Tariff points, primarily from Level 3 qualifications such as but not limited to A-levels, a BTEC Extended Diploma or a Foundation Diploma.
Language requirements

For applicants whose first language is English, we require you to have or be working towards GCSE English Language Grade 4 (C), or equivalent.
If English is not your first language you will need to meet the same standard which is equivalent to the IELTS Academic 6.0 overall score, with at least 5.5 in Reading, Writing, Speaking and Listening. We accept a range of in-country equivalencies and approved tests.
If you need a Tier 4 student visa to study in the UK, you'll need to take an approved Secure English Language Test (SELT). You can read our English Language Requirements for more information.
Deadlines
UK/EU applications: 15 January 2020 (for equal consideration)
Late applications will be considered if there are places available.
International fee payers can apply throughout the year. But we recommend applying as early as possible, to make time for visa and travel arrangements.
Tuition fees 2020-21
£9,250 - full-time UK/EU
£16,000 - full-time international
Tuition fees are set annually and are subject to review each year. The University may, therefore, raise tuition fees in the second or subsequent years of a course, in line with inflation and/or the maximum permitted by law or Government policy. Students will be notified of any changes as soon as possible.
Last updated May 2020
About the School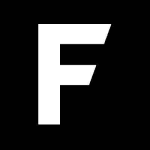 Established in 1902 as Falmouth School of Art, it has grown over a century to become a digital innovation hub. Today, its portfolio of undergraduate and postgraduate courses represents the breadth of ... Read More
Established in 1902 as Falmouth School of Art, it has grown over a century to become a digital innovation hub. Today, its portfolio of undergraduate and postgraduate courses represents the breadth of the Creative Industries, the fastest growing sector in the UK economy. Now, as we face the fourth industrial revolution; as technology provides great opportunities as well as challenges, it's clear that Falmouth's specialisms of creative innovation; creative thinking, problem-solving, communication and storytelling, will be key to future economic and cultural success both at a local and global level.
Read less