BA(Hons) in Press & Editorial Photography
Home ›
BA ›
BA(Hons) in Press & Editorial Photography
Program Description
This fast-paced degree teaches you to become a dynamic visual storyteller, working across all photographic media, from digital to video, to traditional film. Join the only course of its kind in the UK. Providing students with industry expertise and professional insight.
Introduction
Supported by our internationally renowned academic team and industry partners, you'll learn to shoot with a clear sense of purpose. Working in long-form documentary photography, breaking news, sport, and fashion, as well as immersive multimedia narrative, you'll acquire the skills you need to tell stories in fresh and engaging ways.
You will:
Work as a professional photographer from the start, while gaining valuable industry insight and technical know-how.
Have full access to our state-of-the-art educational photographic facility.
Benefit from a programme of visiting lecturers and industry mentors.
Enjoy opportunities for local, national and international work placements.
Exhibit your photography in London during the course's annual Professional Week.
What we're looking for
We want someone who:
Has visual skills, technical ability and engages with a photographic narrative.
Can communicate verbally and through writing.
Knows about photographic history, contemporary practitioners and current affairs.
Is curious about the world, and eager to explore through photography and storytelling.
What our graduates do
Our graduates have directed their career paths towards roles in photojournalism, editing, curating, research, and publication.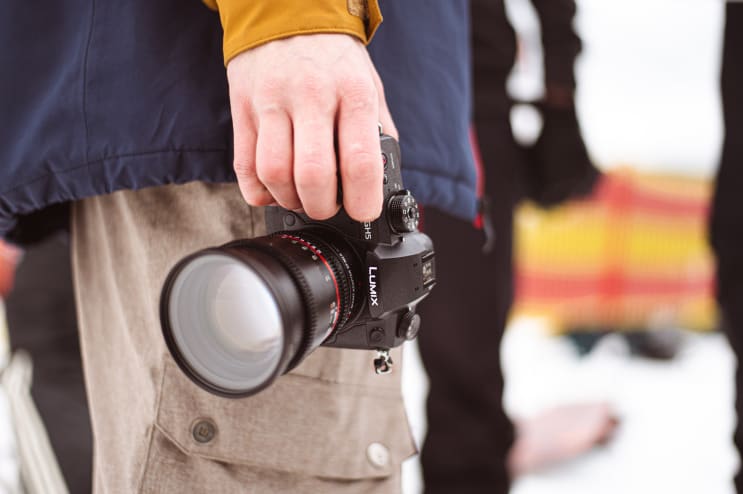 What you'll learn
From day one, you'll work as a photographer in the field and the studio, acquiring the essential skills of visual storytelling.
Year one
From photography's history and theories to essential technical and creative skills, this photojournalism course will teach you what lies behind the everyday practice of photographers and publications. You'll study practical modules, communication and copyright, and magazine and layout production.
Modules
Elements of Photographic Narrative
In this module, you'll develop your narrative photographic technique through a series of assignments designed to build your skills of observation, your ability to find stories and the technical understanding required to create compelling images.
Professional Practice
This module will equip you with the basis for your growing identity as a professional photographer. You'll build your own website, create your CV and develop a network of professional contacts.
Histories, Theories, Practices and Contexts of Editorial Photography and Visual Storytelling
We'll cover key debates and theories in communication and cultural studies, such as the changing role of photography as a social practice; how photojournalism has evolved within news and magazine industries; the growth of digital storytelling; the changing political and economic structures of journalism, and its role in shaping public opinion.
Photographic Narrative in Context
You'll produce relevant, real-world work that aligns with, and is attractive to, pre-existing editorial print spaces and clients. As part of this, you will recognise valid content relevant to specific spaces, by understanding products, audiences and markets within a press and editorial context.
Critical approaches to reading the image
This module provides an introduction to the varying ways that images convey meaning, and how we read them. Through a series of lectures, discussions, workshops and student-led seminars, you'll engage with the origins of these theoretical and philosophical conventions in image communication. 
Year two
We'll explore theoretical studies alongside ethics, representation and media law. You'll develop audio and multimedia skills, and promote your work in print, online and at an exhibition in London. We'll also help you develop your professional network as you complete a work placement and get the opportunity to study abroad.
Modules
Audio Visual & Multimedia
This module will demonstrate the power and potential of multimedia storytelling. Through an introduction to the diversity inherent within the multimedia practice, and via practical workshops and processes, you will learn how to marry story, content and context to create work that resonates with an audience.
Media Law, Ethics & Human Rights
Through this module, you'll develop a working knowledge of the legal and ethical frameworks that impact on story identification, gathering and publishing across digital and print media.
Audiences
This module introduces you to the theory and practice of engaging and understanding audiences across a range of media and contexts. Working in groups, you will develop the identity of your project, assign the necessary roles to manage the project, and complete the production, editing and curation of content.
Cultural & Critical Context or News, Editorial and Photojournalism Genre
We'll consider generic conventions across media and how they shape public knowledge. In doing so, we'll look at specific journalism, documentary, editorial, photojournalism and visual storytelling genres. A combination of lectures and seminars will encourage you to critically contextualise practices with wider social, cultural, technical and political contexts.
Year three
On top of producing a multi-part developmental portfolio and completing your dissertation, you'll work toward a final major project in a subject area and medium of your choice.
Modules
Developmental portfolio
The developmental portfolio is driven by and designed for each individual, being built upon previous portfolio success and married to the unique aspirations of each student. You'll be supported in this development process through stages of proposal, portfolio and reflection. You will align your ambitions and abilities with the five-part practical construct, ensuring that your unique voice is heard and supported. This module will help you to identify your specific strengths, which will direct future possibilities.
Dissertation
Your dissertation is the major piece of academic work undertaken in the final year of study and is an opportunity for you to explore your own interests. While writing, you'll engage with research and analysis into the historical and professional concepts, practices and theories that have been introduced during the course. Although supported by workshops, seminars and specific supervision, the emphasis of this module is student-led independent learning.
Final portfolio
Building on previous experience, and especially upon the strengths of your developmental portfolio, you'll design individual and unique outputs that speak to an identified audience. Evidencing a deep and clear understanding of context and purpose, your creative work will be dictated by you with the support of your tutors. Your final submission will be highly professional, creative and critically engaged.
The modules above are those being studied by our students or proposed new ones. Programme structures and modules can change as part of our curriculum enhancement and review processes. If a certain module is important to you, please discuss it with the Course Leader.
How you'll learn
You'll take on practical projects and build your portfolio, as well as completing essays, lectures and seminar presentations. Throughout this exciting photojournalism course, you'll have the chance to complete work placements in places like New York, Amsterdam and London, gain paid commissions at our in-house photo agency, and work with our industry partners around the world. You'll have the opportunity to develop your technical skills through local and international study trips and workshops, while our visiting lecture programme will introduce you to some of the photo industry's most influential practitioners.
Assessment methods
Continuous assessment with no formal examinations.
Portfolios, presentations and essays.
End of year project and exhibition.
Staff
You'll learn from our team's experience working with companies like the New York Daily News, The Sunday Times Magazine, Rex/Shutterstock, The Guardian Magazine, Marie Claire, and The South China Morning Post.
Some members of staff only teach on specific modules, and your course might not feature every member.
Facilities
Large professional-standard studios.
Black & white and colour darkrooms.
Fully colour-managed digital suites.
Film and paper processing facilities.
Digital training area with Adobe Software.
Professional printing and mounting services.
Photography store containing a wide range of equipment for loan.
How to apply
Apply via UCAS
Ready to join us? If you're applying through UCAS Apply and Track, you'll need to reference the university and course codes below.
University code: F33
Course code: WP65
Applying as an international student?
International students can apply for a course through UCAS, via an agent or directly with the university.
Entry requirements

We consider all applications on their own individual merit and potential. We invite all applicants to an interview day or audition to give them the opportunity to demonstrate this along with what inspires and motivates them in their field. Applicants will also be able to show their portfolio or give a performance depending on the course. We welcome applications from all subject backgrounds, whether you've specialised in STEM, the arts or humanities.
As a guide our typical offer at an undergraduate level is 104 – 120 UCAS Tariff points, primarily from Level 3 qualifications such as but not limited to A-levels, a BTEC Extended Diploma or a Foundation Diploma.
Language requirements

For applicants whose first language is English, we require you to have or be working towards GCSE English Language Grade 4 (C), or equivalent.
If English is not your first language you will need to meet the same standard which is equivalent to the IELTS Academic 6.0 overall score, with at least 5.5 in Reading, Writing, Speaking and Listening. We accept a range of in-country equivalencies and approved tests.
If you need a Tier 4 student visa to study in the UK, you'll need to take an approved Secure English Language Test (SELT). You can read our English Language Requirements for more information.
Deadlines
UK/EU applications: 15 January 2020 (for equal consideration)
Late applications will be considered if there are places available.
International fee payers can apply throughout the year. But we recommend applying as early as possible, to make time for visa and travel arrangements.
Tuition fees 2020-21
£9,250 - full-time UK/EU
£16,000 - full-time international
Tuition fees are set annually and are subject to review each year. The University may, therefore, raise tuition fees in the second or subsequent years of a course, in line with inflation and/or the maximum permitted by law or Government policy. Students will be notified of any changes as soon as possible.
Last updated May 2020
About the School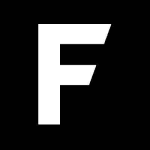 Established in 1902 as Falmouth School of Art, it has grown over a century to become a digital innovation hub. Today, its portfolio of undergraduate and postgraduate courses represents the breadth of ... Read More
Established in 1902 as Falmouth School of Art, it has grown over a century to become a digital innovation hub. Today, its portfolio of undergraduate and postgraduate courses represents the breadth of the Creative Industries, the fastest growing sector in the UK economy. Now, as we face the fourth industrial revolution; as technology provides great opportunities as well as challenges, it's clear that Falmouth's specialisms of creative innovation; creative thinking, problem-solving, communication and storytelling, will be key to future economic and cultural success both at a local and global level.
Read less