BA(Hons) in Music, Theatre & Entertainment Management
Home ›
BA ›
Business ›
BA(Hons) in Music, Theatre & Entertainment Management
Program Description
Join the next generation of pioneering entertainment and music managers, and theatre arts producers. This industry-led course will teach you to manage across various entertainment forms, as well as throughout the creative process, from commissioning work to touring.
Introduction
This course will empower you to follow your own interests, before ultimately emerging as an adaptable, future-proof practitioner, capable of operating across current and emerging media and commercial environments. You'll study management across the breadth of the entertainment industry but create your own focus and specialism.
You will:
Have the opportunity to work with international artists at the heart of AMATA's live venue and production facilities, under the guidance of academic and production staff.
Engage with cutting-edge professional performers.
Benefit from industry partnerships and collaborations with the likes of Dance Republic, Eden Project, Island Records, Kneehigh Theatre and The Old Vic.
Design and deliver live projects both on- and off-campus.
Access specialist equipment, as well as libraries housing 140,000 books, 17,000 DVD and video titles, radio archives, and electronic and journal resources.
What we're looking for
We want someone who:
Is enthusiastic about music, theatre or entertainment management.
Has creative ideas.
Shows professionalism and wants to succeed.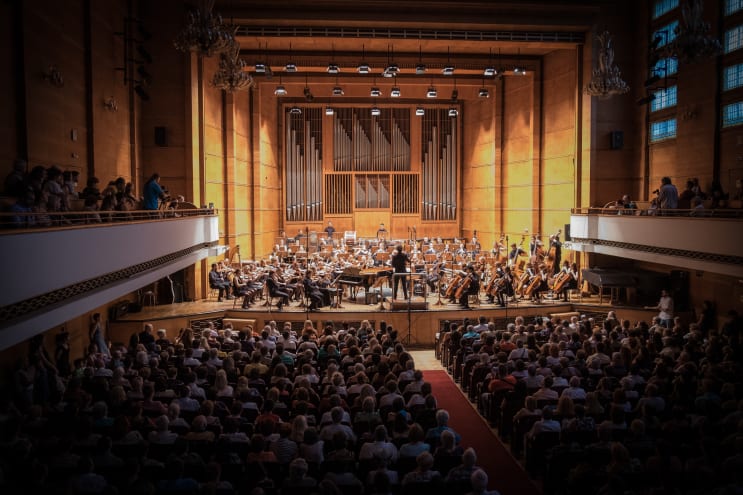 What you'll learn
Year one
You'll learn all about cultural organisations and management planning in the creative sector, accelerating your own professional development.
Modules
The Impact of the Cultural Sector Professional Development
This module will introduce you to the nature and context of the cultural industries, identifying social, technological, environmental, economic and political impacts of the external environment upon the sector. You'll explore the international context of the cultural sector and consider possible future developments. You will be expected to attend cross-departmental lectures and technical sessions.
Professional Development
The working life of a professional management practitioner is all about ongoing Continuing Professional Development (CPD). Practitioners need to be adept at a range of business skills, including networking, working under pressure, project management, teamwork, numeracy, and verbal, IT and written communication skills. In this module, you will identify and develop a range of key professional attributes through taught sessions and by undertaking an industry placement.
Introduction to Music, Theatre & Entertainment Industries
This module will provide an introduction to the music, theatre and entertainment industries from a local, national and international perspective, identifying fundamental sector principles. Areas covered include the history, evolution, structure and processes of the industries. You'll develop an awareness of music, theatre and entertainment and the pervasive issues that inform practice, including the role of digital content, innovation and sustainability.
Understanding Cultural Organisations
Efficient, legal and empowering management is critical to the success of cultural organisations. In this module, you will consider all aspects of organisational structure, paying particular attention to business structure, economics and human resources and the effect they have on the success of a cultural organisation. The concept of entrepreneurialism will be considered in the context of cultural management.
Management Practice in Music, Theatre & Entertainment
Business and financial management skills are key attributes for the successful music, theatre and entertainment manager. In this module, you'll further develop your core management skills through taught sessions and a new industry placement. You'll produce an investigative case study in the form of a report detailing your experience as a participant within a project team, working within an organisation.
Marketing
This module will explain all aspects of marketing within a cultural organisation, including PR work, marketing media and materials. You'll research an area of the market before producing and presenting a marketing strategy for a creative project or event; including promotional materials, e-promotion and innovative marketing opportunities. You will consider approaches for handling the media and general public to positive effect and the application of marketing tools in the wider context beyond events and the cultural sector.
Year two
Alongside developing your peer and self-evaluation skills, you'll explore original ways to deliver projects. You'll also work on live briefs supported by visiting speakers, including collaborating on an interdisciplinary project and a performance event.
Modules
Critical and Cultural Appreciation
In this module, you will critically assess, evaluate and reflect upon differences and developments within the cultural industries at national and international levels. You will undertake contextual research into cultural events and organisations, exploring the history and development of cultural production design, management and participation. You'll consider the development of community engagement; the use of cultural production in urban regeneration; the social and economic impacts of culture; current international trends; and the impact of developments in technology on production design and engagement.
Collaborative Planning Project
Working on live projects is a core facet of music, theatre and entertainment management. In this module, you'll work within a group to produce and run a music, theatre or entertainment project. For example, creating a media pack for a music artist, developing a theatre feasibility study, or carrying out an audience evaluation for a dance venue. To further explore principles of project management, you'll undertake project design and planning, and explore aspects of group work theory to enhance your skills in working within project teams. 
Music, Theatre & Entertainment Law and Intellectual Property
Intellectual property, contract and employment law are critical aspects of music, theatre and entertainment management. This module will take a practical and theoretical look at the legal issues inherent in the creation, licensing and exploitation of workers. You'll learn about negotiating deals and preparing contracts for professional contexts. Emphasis will be placed on the differing roles of agents, managers, promoters, producers and licensees, and the legal frameworks that underpin those relationships.
Case Study of a Creative Production
The ability to research, analyse and evaluate behaviours in the events and entertainment industries and wider related environments is an essential skill in professional cultural management practice. In this module, you'll learn the formal principles and methodologies of research practice. You'll then identify, select, critically analyse and evaluate creative ideas, perspectives, theories or data relevant to an appropriate area of study, and complete a written research report demonstrating your ability to draw conclusions and make recommendations based on your interpretation of findings.
Collaborative Planning Event
Events are an important facet of almost all music, theatre and entertainment organisations, and require specialist strategic and organisational skills. In this module, you'll work within a group to produce, promote and run a relevant event. This will include undertaking risk assessments, producing event schedules and creating marketing plans. You will also produce a plan drawing together aspects of financial, resource and marketing planning. You may share provision with other AMATA subject areas.
Business Innovation in Music, Theatre & Entertainment
Innovation and entrepreneurship are at the heart of the music, theatre and entertainment industry. New products and services are constantly being developed and taken to market. In this module, you'll learn about the new concept development process, from idea to implementation, and explore the rationale behind accounts and accounting for both entrepreneurial start-ups and established business entities. Project budgeting, final budgeting and a range of techniques used to manage purchasing, cash flow and break-even analysis will be examined. You will consider the correlation between industry-specific financial considerations, standard legal requirements and the need for contracts and audit.
Year three
You'll organise and deliver a more complex applied music, theatre or entertainment project, either live or theoretical, and better understand your professional development and future. Connecting with the media and creative industries, both on- and off-campus, you'll build valuable relationships that will help to launch your career.
Modules
Professional Practice
In this module, you will assemble and assess a portfolio of professional practice and provide an in-depth reflection on a recent placement. You'll critically consider and evidence the range of experiences you've undertaken and contacts you've made during your studies, placements, volunteering and project work, reflecting on aspects ranging from health and safety to potential for innovation. Referencing and applying your theoretical knowledge appropriately, you'll develop a reflective career development plan identifying potential graduate positions, postgraduate study opportunities and professional development requirements. You'll also make a detailed assessment of substantive placement activity, critically analysing the experience, identifying best practice and considering the value of placements in your industry.
Management Futures
There are many factors affecting success in professional practice, including leadership, entrepreneurialism, a critical understanding of your industry, future scanning and acting creatively. In this module, you'll consider the future perceptions, definitions, value and landscape of the cultural and events industries, and undertake explorations of the following: semiotics in relation to motivation for cultural and events activity; personal ethical/social responsibility; and creative entrepreneurship. 
Applied Music, Theatre or Entertainment Project
In this module, you will design, implement and evaluate an applied group (live or theoretical) music, theatre or entertainment project. You'll demonstrate and reflect upon all knowledge gained from the course through organising, running and documenting a complex project. The music, theatre or entertainment project should be a Cornwall-based activity and will be negotiated with course tutors to ensure parity. 
You will draw upon and develop previous theoretical and live project work carried out during the course. You will be encouraged to adopt a creative, multi-agency approach to your practice, taking into consideration marketing, finance and resources and will be expected to be able to manage contracts and budgetary aspects of the detailed planning process. Some students may have successfully applied for funds and have the opportunity to run a project with a direct impact on local and regional communities.
The modules above are those being studied by our students or proposed new ones. Programme structures and modules can change as part of our curriculum enhancement and review processes. If a certain module is important to you, please discuss it with the Course Leader.
How you'll learn
From industry placements to site visits, to in-house volunteering, this practice-led course combines process with theory, giving you the chance to build a valuable professional network. You'll learn through lectures, seminars, workshops, tutorials and tasks while designing and delivering live projects on-campus and in the outside world.
Our music industry seminars have featured guest speakers like Roadrunner Records' Mark Palmer, Old Vic Tunnels' Hamish Jenkinson, Tommy Boy Recordings' Richard Chamberlin, music industry lawyer Helen Searle, Radiohead's Ed O'Brien, and live agent to Belle and Sebastian and Enter Shikari, Adam Saunders.
You'll also get to take part in the Academy of Music and Theatre Arts public programme, which includes activities like shadowing a producer, working at music, theatre and dance events, and booking, promoting and managing professional performers.
Assessment methods
Presentations.
Visual, verbal and written assignments, like reports, marketing strategies, and a business plan.
Live cultural projects and events in your second and final years.
Feedback and evaluation provided throughout each year.
Staff
Our academic staff have won teaching awards and worked with Sony Music, Roskilde Festival, Rough Trade, Shobana Jeyasingh Dance, Download Festival, Universal Music, Radiohead, Kneehigh and Forced Entertainment.
Some members of staff only teach on specific modules, and your course might not feature every member.
Facilities
12 specialist studio spaces used for public events, lecture theatres and seminars.
A digital box office system to support your professional practice.
A production space to support group work.
Libraries housing 140,000 books, 17,000 DVD and video titles, radio archives, electronic and journal resources.
How to apply
Apply via UCAS
Ready to join us? If you're applying through UCAS Apply and Track, you'll need to reference the university and course codes below.
University code: F33
Course code: 5V08
Applying as an international student?
International students can apply for a course through UCAS, via an agent or directly with the university.
Entry requirements

We consider all applications on their own individual merit and potential. We invite all applicants to an interview day or audition to give them the opportunity to demonstrate this along with what inspires and motivates them in their field. Applicants will also be able to show their portfolio or give a performance depending on the course. We welcome applications from all subject backgrounds, whether you've specialised in STEM, the arts or humanities.
As a guide our typical offer at an undergraduate level is 104 – 120 UCAS Tariff points, primarily from Level 3 qualifications such as but not limited to A-levels, a BTEC Extended Diploma or a Foundation Diploma.
Language requirements

For applicants whose first language is English, we require you to have or be working towards GCSE English Language Grade 4 (C), or equivalent.
If English is not your first language you will need to meet the same standard which is equivalent to the IELTS Academic 6.0 overall score, with at least 5.5 in Reading, Writing, Speaking and Listening. We accept a range of in-country equivalencies and approved tests.
If you need a Tier 4 student visa to study in the UK, you'll need to take an approved Secure English Language Test (SELT). You can read our English Language Requirements for more information.
Deadlines
UK/EU applications: 15 January 2020 (for equal consideration)
Late applications will be considered if there are places available.
International fee payers can apply throughout the year. But we recommend applying as early as possible, to make time for visa and travel arrangements.
Tuition fees 2020-21
£9,250 - full-time UK/EU
£16,000 - full-time international
Tuition fees are set annually and are subject to review each year. The University may, therefore, raise tuition fees in the second or subsequent years of a course, in line with inflation and/or the maximum permitted by law or Government policy. Students will be notified of any changes as soon as possible.
Last updated May 2020
About the School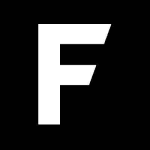 Established in 1902 as Falmouth School of Art, it has grown over a century to become a digital innovation hub. Today, its portfolio of undergraduate and postgraduate courses represents the breadth of ... Read More
Established in 1902 as Falmouth School of Art, it has grown over a century to become a digital innovation hub. Today, its portfolio of undergraduate and postgraduate courses represents the breadth of the Creative Industries, the fastest growing sector in the UK economy. Now, as we face the fourth industrial revolution; as technology provides great opportunities as well as challenges, it's clear that Falmouth's specialisms of creative innovation; creative thinking, problem-solving, communication and storytelling, will be key to future economic and cultural success both at a local and global level.
Read less