Program Description
Delve into the world of built spaces, interior environments and the people who inhabit them. Through live projects and industry partnerships, you'll tackle the issues facing modern society. Engaging in innovative thinking and collaborative working, you'll be well placed to join the industry's next generation of creative talent.
Introduction
This interior design course will give you the opportunity to explore commercial, architectural and decorative spaces. With an eye to the future, competitive industry internships and a design mentor scheme which aims to create your foothold in the industry.
You will:
Take innovative live-build projects to events such as the London Design Festival.
Hone your skills through live projects and pitch ideas to gain a competitive industry placement.
Engage with the creative and collaborative work ethic of the future through interdisciplinary projects.
Discover new ways of expressing yourself through our studio culture, IT suite and workshops.
Draw inspiration from our extensive materials library – essential for any passionate interior designer.
Have the opportunity to study abroad through the Erasmus scheme and join us on optional study trips to events such as Milan Furniture Fair and Stockholm Design Week.
What we're looking for
We want someone who:
Researches and considers the ideas behind visual elements
Is enthusiastic about the subject
Gives a good portfolio presentation
Can discuss issues individually and in groups
Is open-minded
What our graduates do
Our graduates have become architectural illustrators for PBWC Architects, designers for LDA Design, interior designers for Areen Design, and freelance art directors for Arcade Advertising in Singapore.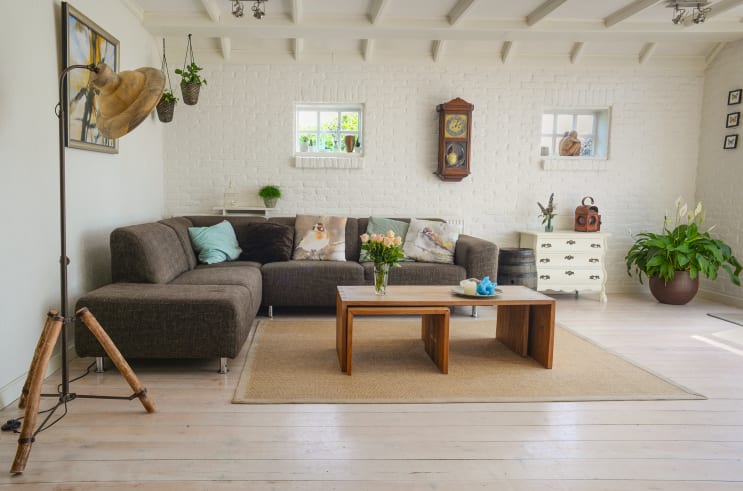 What you'll learn
Through this interior design degree, you'll develop the skills to become a confident, well informed and industry-connected designer of the future. You will gain a strong understanding of how to produce a comprehensive and innovative design scheme in the area of your choice. Through collaborative and interdisciplinary projects, including live projects, you'll grow a broad range of creative skills, become a critical thinker and have the opportunity to bring your ideas to life.
During your internship, you'll make valuable industry connections, supporting and facilitating your path as a professional through to employment. Project work will develop your technical skills in our multi-material workshops on campus, as well as exploring new digital environments through VR and AR technologies.
Year one
This year is all about learning to think, draw and model interior space. We'll look at every aspect of interiors, from the decorative through to commercial interiors and interior architecture – supported by history and theories to develop your wider knowledge. You'll also visit sites, go on international field trips, make in the workshop and learn how to communicate ideas, both by hand and digitally.
Modules
Interior Design Principles 1
With a focus on the commercial and decorative interior, you will be introduced to the core language, principles and skills that underpin the discipline through short exploratory design primers from a user, client and site perspective.
Contextual Studies 1 / Seminal Interiors
You'll consider critical, conceptual and communication skills in relation to the evolution of, and influences of, the interior design profession. Including a practical workshop focused on printmaking.
Interior Design Principles 2
This module offers an introduction to the architectural interior and the site-specific skills relevant to adaptive re-use, reimagining real interiors and applying design theory with an understanding of context and history.
Contextual Studies 2 / Architectural Interiors
You'll gain an understanding of the theories that relate to context, adaptive re-use and place-making, cultivating critical thinking and communications skills. Practical workshops focus on detail design.
Year two
Building your real-world experience, you'll collaborate on projects with industry partners to understand how to complete a project to industry standards. You'll develop your CAD skills, as well as exploring technical detailing, project management and cost analysis.
Interdisciplinary challenges will hone your transferable skills as well as allowing you to develop great team working tactics. Through a broad range of projects, we'll expose you to the wider areas of the industry, enabling you to consider which might suit your personal career path. You'll also have the opportunity to study or gain work experience abroad in countries like Sweden, Italy, Germany and Australia.
Modules
Design Innovation
In this module, you'll work on specific content through external briefs, live clients, design competitions and collaborative team projects. You'll be encouraged to challenge current thinking, typically through user-led design, investigation of interior brands and community projects.
Professional skills 1 / Critical Thinking
This module places emphasis on creating a professional identity, gaining work experience through internships or placements and through specialist employability workshops in professional networking skills, graphics and IT.
Design Identity
You'll engage in projects to develop your understanding of a chosen pathway: decorative, commercial or architectural. Industry partnerships help you to develop and connect with current industry practice. Projects introduce digital resources such as 3D printing and laser-cutting.
Professional Skills 2 / Employability
At this stage, you'll develop your academic writing and referencing skills, linked to graphic and visual outputs, to support your research into a current design issue.
Year three
You'll build a specialism, and create projects and a portfolio of work aimed at your ideal job. The Interior Design degree course finishes with a degree show and a dissertation, giving you the platform and tools to launch your career.
Modules
Exploratory Design Project
This module prioritises a personal design direction or interest within interior design. It encourages you to develop innovative, creative solutions and rethink the future of interior design. It's about understanding how you use the design process, develop transferable skills and become an independent learner.
Critical Report / Contextual and Industry FocusThis is about honing your critical research and writing skills in the development of a body of work that reflects upon your personal practice and
interior design theory.
Comprehensive Design Project
This final project culminates in a degree show of your work that explores the physicality of built space through a greater understanding of detail, light, colour, materiality and interior specification. It aims to create a showcase of your work for future employers and life after university.
The modules above are those being studied by our students or proposed new ones. Programme structures and modules can change as part of our curriculum enhancement and review processes. If a certain module is important to you, please discuss it with the Course Leader.
How you'll learn
You'll begin by exploring everything from homes to healthcare environments, to architectural spaces, before deciding which direction most inspires you. We'll take you through the design process so that you can start to develop exciting concepts for specific users and places, as well as understanding how to develop a scheme through materials, colour and lighting in the creation of a truly experiential design.
Negotiated projects will allow you to define your own interests and personal direction within the field of interior design. This will be supplemented by the growth of more career-focused skills through masterclasses, live projects and industry collaborations that will ensure you are ready for the creative workplace.
Assessment methods
Continuous assessment with no formal examinations.
A combination of visual, verbal and written assignments including project work, essays and seminar presentations.
Final-year dissertation and exhibition.
Staff
Your tutors include architects, interior designers and IT specialists. They've worked in places like Singapore, Hong Kong, Sydney and London, run their own studios, and designed for clients like Monsoon and Marks & Spencer.
Some members of staff only teach on specific modules, and your course might not feature every member.
Facilities
Digital Print Centre with large format printing and scanning.
Laser cutting facilities.
3D milling and rapid prototyping facilities.
Wood and metal workshops.
Printmaking facilities.
Materials Library.
Time-based media resources.
Library books and journal resources, specific for Architecture and Interior Design.
How to apply
Apply via UCAS
Ready to join us? If you're applying through UCAS Apply and Track, you'll need to reference the university and course codes below.
University code: F33
Course code: W252
Applying as an international student?
International students can apply for a course through UCAS, via an agent or directly with the university.
Entry requirements

We consider all applications on their own individual merit and potential. We invite all applicants to an interview day or audition to give them the opportunity to demonstrate this along with what inspires and motivates them in their field. Applicants will also be able to show their portfolio or give a performance depending on the course. We welcome applications from all subject backgrounds, whether you've specialised in STEM, the arts or humanities.
As a guide our typical offer at an undergraduate level is 104 – 120 UCAS Tariff points, primarily from Level 3 qualifications such as but not limited to A-levels, a BTEC Extended Diploma or a Foundation Diploma.
Language requirements

For applicants whose first language is English, we require you to have or be working towards GCSE English Language Grade 4 (C), or equivalent.
If English is not your first language you will need to meet the same standard which is equivalent to the IELTS Academic 6.0 overall score, with at least 5.5 in Reading, Writing, Speaking and Listening. We accept a range of in-country equivalencies and approved tests.
If you need a Tier 4 student visa to study in the UK, you'll need to take an approved Secure English Language Test (SELT). You can read our English Language Requirements for more information.
Deadlines
UK/EU applications: 15 January 2020 (for equal consideration)
Late applications will be considered if there are places available.
International fee payers can apply throughout the year. But we recommend applying as early as possible, to make time for visa and travel arrangements.
Tuition fees 2020-21
£9,250 - full-time UK/EU
£16,000 - full-time international
Tuition fees are set annually and are subject to review each year. The University may, therefore, raise tuition fees in the second or subsequent years of a course, in line with inflation and/or the maximum permitted by law or Government policy. Students will be notified of any changes as soon as possible.
Last updated May 2020
About the School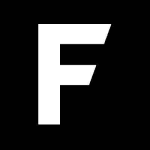 Established in 1902 as Falmouth School of Art, it has grown over a century to become a digital innovation hub. Today, its portfolio of undergraduate and postgraduate courses represents the breadth of ... Read More
Established in 1902 as Falmouth School of Art, it has grown over a century to become a digital innovation hub. Today, its portfolio of undergraduate and postgraduate courses represents the breadth of the Creative Industries, the fastest growing sector in the UK economy. Now, as we face the fourth industrial revolution; as technology provides great opportunities as well as challenges, it's clear that Falmouth's specialisms of creative innovation; creative thinking, problem-solving, communication and storytelling, will be key to future economic and cultural success both at a local and global level.
Read less