Program Description
Become adept at problem-solving and creating your visual language on an illustration course renowned for its professional practice and industry connections. From day one you'll have your own desk space, and be encouraged to embrace the studio culture of creative communities.
Introduction
You'll maximise your employability in the visual communications industry by learning about marketing, copyright, tax and more. Our academic team has experience in every aspect of the sector, creating a diverse learning environment with multiple specialisms available, preparing you for the constantly evolving needs of the creative industries.
You will:
Create your own online marketing campaign; building a portfolio website, setting up a professional Instagram account and creating your LinkedIn profile.
Have the opportunity in your final year to showcase your work in our professional in-house publication, Wunderkammer, a magazine that is circulated to art directors, editors and designers all over the world.
Have the opportunity to meet clients and win commissions for live briefs.
Have the chance to develop your professional practice with work placements and internships.
Participate in optional study visits to places like Bristol, London, Bologna and New York, attending conferences, visiting agencies and organisations and, in the third year, exhibiting your own work.
Attend guest lectures from alumni and industry leaders such as Sara Fanelli, Owen Davey and Edel Rodriguez.
What we're looking for
We want someone who:
Has visual problem-solving skills, with a specific focus on generating ideas.
Shows development of visual language in drawing, life drawing, media, mark-making experimentation, reflective analysis and finished pieces.
Has a good contextual understanding of what illustration is.
Is confident in their abilities and prepared for the challenges of higher education.
Can communicate effectively.
Has a theoretical understanding of visual arts issues.
What our graduates do
Our graduates have won awards like the Kate Greenaway Gold Medal, the Guardian Clearing Cover Illustration, and the Pushkin Press Student Illustration Award. They've also gone on to work in areas like graphic design, branding and packaging, tactile imagery, and book design.
What you'll learn
Through this Illustration degree, you'll cover everything from drawing and visual studies to historical and cultural studies – developing peer and self-evaluation skills for the professional world. We'll teach you core business skills in licenses, copyright and tax, and essential technical skills in Photoshop, Illustrator and Dreamweaver. You'll learn to analyse a text, come up with strong ideas, compose an image, and properly market yourself when you enter the industry.
Year one
Beginning with visual problem solving, you'll develop your conceptual skills as you explore a range of thinking strategies. You'll also take part in life drawing and other themed visual studies sessions, and learn about critical theory and illustration's historical contexts.
Travelling to London, you'll learn about illustration in the design industry from influential art directors and illustration agents, and take part in a major illustration forum.
Modules
Visual Problem Solving
This module focuses on conceptual thinking and consists of a range of projects. It will provide you with strategies for generating conceptual solutions to prescribed visual problems, including systematic and intuitive thinking.
Visual Studies 1
Forming an exploration of visual language, this module will provide you with opportunities to experiment with a wide range of media and mark-making techniques and drawing styles. In this way, you'll begin to identify and strengthen your own visual language. Life drawing, printmaking and digital skills sessions will alternate with studio-based sessions that will allow you to engage in an experimental approach to media, process and mark-making.
Applied Illustration
In this module, you'll undertake text-based, thematic projects and explore in-depth some of the main contexts of illustration. You'll explore how illustration is applied within the industry of visual communication, while also considering your audience. We'll also cover the major domains of illustration: editorial, advertising, narrative and information.
Visual Studies 2
This module focuses on the development of visual language, providing you with further opportunities to experiment with media and mark-making techniques and drawing styles.
Year two
You'll start with a series of applied illustration projects, spanning advertising, book cover design, editorial illustration, children's book illustration and information illustration.
Putting your knowledge into practice, you'll then manage and develop your own projects, finding a unique direction and focusing on a specific area of the industry.
Modules
Contextual
You'll be introduced to the main contexts of illustration through a series of projects in which you'll evaluate and put into practice the knowledge you've gained so far. Projects will relate to a key context of contemporary Illustration practice and will enable you to make decisions about the future direction of your work.
Visual Language 1
This module offers new opportunities to evaluate and evolve existing strengths and weaknesses within your visual language. Through digital workshops and seminars, you'll be provided with the tools to experiment with a variety of media and learn strategies with which to develop and refine your personal visual language. Practical work will be supported by reflective analysis of images related to your chosen themes and should demonstrate a depth of understanding, supported by annotation.
Negotiation 1 (Development)
In this module, you'll begin to establish a personal direction within the field of illustration while fostering both independent and collaborative working practices. Collaboration could one of many forms, such as collectives, zines, joint exhibitions, student-led discussion forums, external community outreach projects, or external industry collaborations.
Visual Language 2
Through continued experimentation with a range of processes and techniques, you'll identify strengths and interests within the broad spectrum of Illustration. You'll develop and refine your visual skills throughout the module, and by continuing self-reflection and intellectual analysis of the work produced, ultimately develop an emerging authentic visual language.
Year three
You'll develop a physical and digital portfolio of work, write a research project and produce a professional practice dossier. Connecting with industry, you'll have the chance to show your portfolio to the best art directors, editors and designers, either in the UK or aboard, receiving valuable feedback.
During this final year of your illustration course, there'll also be an opportunity to take part in a placement or internship to gain industry experience.
Modules
Negotiation 2 (Consolidation)
Through continued negotiated projects, you'll identify strengths and interests within the broad spectrum of illustration. You'll experiment visually and intellectually, and refine your skills and self-reflection in order to develop an emerging signature visual language. The projects that you design via negotiation will help you to push and challenge yourself in your chosen areas and enable you to develop fundamental skills accordingly, such as research, visual problem solving and technical visual skills. Work undertaken at this level will provide a platform for you to demonstrate knowledge and critical awareness of insights, much of which is at, or informed by, the forefront of the discipline.
Research Project
Negotiation 3 (Completion)
Continuing to work on negotiated projects, you'll build a body of work based on your strengths and interests, demonstrating your intellectual, technical and self-reflective skills, in order to consolidate an emerging authentic visual language. Professional practice forms a key part of this module, and you'll prepare for a career within the creative industries through a programme of lectures.
The modules above are those being studied by our students or proposed new ones. Programme structures and modules can change as part of our curriculum enhancement and review processes. If a certain module is important to you, please discuss it with the Course Leader.
How you'll learn
Balancing creativity with professional practice, you'll gain hands-on knowledge and experience through project work, live briefs and client meetings. Supporting this will be lectures, seminars, group crits, workshops, one-to-one tutorials and optional placements or industry visits.
Our visiting speaker series has seen our students learn from Dave McKean, Noma Bar, Laura Carlin, McFaul, Nobrow, Sue Coe, Paul Slater, Sara Fanelli, Russell Cobb, Graham Rawle, Matthew Richardson, Posy Simmonds, Jason Ford, Kai & Sunny, Owen Davey and John Vernon Lord.
Assessment methods
Assessment will take place at the end of each semester, and you'll get feedback and evaluation throughout the year. You'll be assessed through visual, verbal and written assignments, including your portfolio, as well as a research proposal.
Staff
Our teachers are practising illustrators with experience working for the Wall Street Journal, the Lancet Medical Journal, United Airlines, and Varoom. They're often key in helping our students find work connections and opportunities.
Some members of staff only teach on specific modules, and your course might not feature every member.
Facilities
Dedicated open-plan studios and seminar rooms.
Dedicated desk space for every student.
Printmaking workshop.
Life drawing studio.
Range of IT facilities with full software and printing facilities.
Access to over 140,000 books, comprehensive electronic journal resource and DVD library featuring over 17,000 titles.
How to apply
Apply via UCAS
Ready to join us? If you're applying through UCAS Apply and Track, you'll need to reference the university and course codes below.
University code: F33
Course code: W221
Applying as an international student?
International students can apply for a course through UCAS, via an agent or directly with the university.
Entry requirements

We consider all applications on their own individual merit and potential. We invite all applicants to an interview day or audition to give them the opportunity to demonstrate this along with what inspires and motivates them in their field. Applicants will also be able to show their portfolio or give a performance depending on the course. We welcome applications from all subject backgrounds, whether you've specialised in STEM, the arts or humanities.
As a guide our typical offer at an undergraduate level is 104 – 120 UCAS Tariff points, primarily from Level 3 qualifications such as but not limited to A-levels, a BTEC Extended Diploma or a Foundation Diploma.
Language requirements

For applicants whose first language is English, we require you to have or be working towards GCSE English Language Grade 4 (C), or equivalent.
If English is not your first language you will need to meet the same standard which is equivalent to the IELTS Academic 6.0 overall score, with at least 5.5 in Reading, Writing, Speaking and Listening. We accept a range of in-country equivalencies and approved tests.
If you need a Tier 4 student visa to study in the UK, you'll need to take an approved Secure English Language Test (SELT). You can read our English Language Requirements for more information.
Deadlines
UK/EU applications: 15 January 2020 (for equal consideration)
Late applications will be considered if there are places available.
International fee payers can apply throughout the year. But we recommend applying as early as possible, to make time for visa and travel arrangements.
Tuition fees 2020-21
£9,250 - full-time UK/EU
£16,000 - full-time international
Tuition fees are set annually and are subject to review each year. The University may, therefore, raise tuition fees in the second or subsequent years of a course, in line with inflation and/or the maximum permitted by law or Government policy. Students will be notified of any changes as soon as possible.
Last updated May 2020
About the School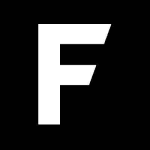 Established in 1902 as Falmouth School of Art, it has grown over a century to become a digital innovation hub. Today, its portfolio of undergraduate and postgraduate courses represents the breadth of ... Read More
Established in 1902 as Falmouth School of Art, it has grown over a century to become a digital innovation hub. Today, its portfolio of undergraduate and postgraduate courses represents the breadth of the Creative Industries, the fastest growing sector in the UK economy. Now, as we face the fourth industrial revolution; as technology provides great opportunities as well as challenges, it's clear that Falmouth's specialisms of creative innovation; creative thinking, problem-solving, communication and storytelling, will be key to future economic and cultural success both at a local and global level.
Read less