Program Description
Join a celebration of literature and writing. You'll read critically and widely, learning about historic and current literature and integrating this knowledge into your own creative work. You'll analyse and create in equal measure, developing technical skills essential in any number of careers, including the literary and publishing industries.
Introduction
Find your passion and pursue it. Investigate, experiment and specialise in all forms and industries including poetry, literature, children's fiction, non-fiction, screenwriting and digital games. You'll gain practical experience with our partners in publishing, literary festivals and professional writing, learning valued critical and technical skills.
You will:
Design and run a student-led collaborative project as part of your third year. Previous projects have included producing illustrated anthologies, sitcoms and podcasts while working in collaboration with schools, charities and the National Trust.
Attend our guest lecture series, where you'll build relationships and contacts within all facets of the literary world.
Participate in literary events, such as The London Book Fair and the North Cornwall Book Festival.
Visit The Lighthouse: the glorious room at the heart of our community, which hosts all manner of sessions – from skills and craft workshops to board game sessions, literary quizzes and poetry readings.
Contribute your own work to Falwriting: our student-led online magazine.
Use our state-of-the-art Soundhouse and edit suites to record audience-ready productions.
What we're looking for
We want someone who:
Is enthusiastic and knows about the subject.
Can articulate why they want to study English.
Has writing skills.
Shows an emerging understanding of literature's role in the past and present.
Is enthusiastic and interested in writing as part of the creative industries.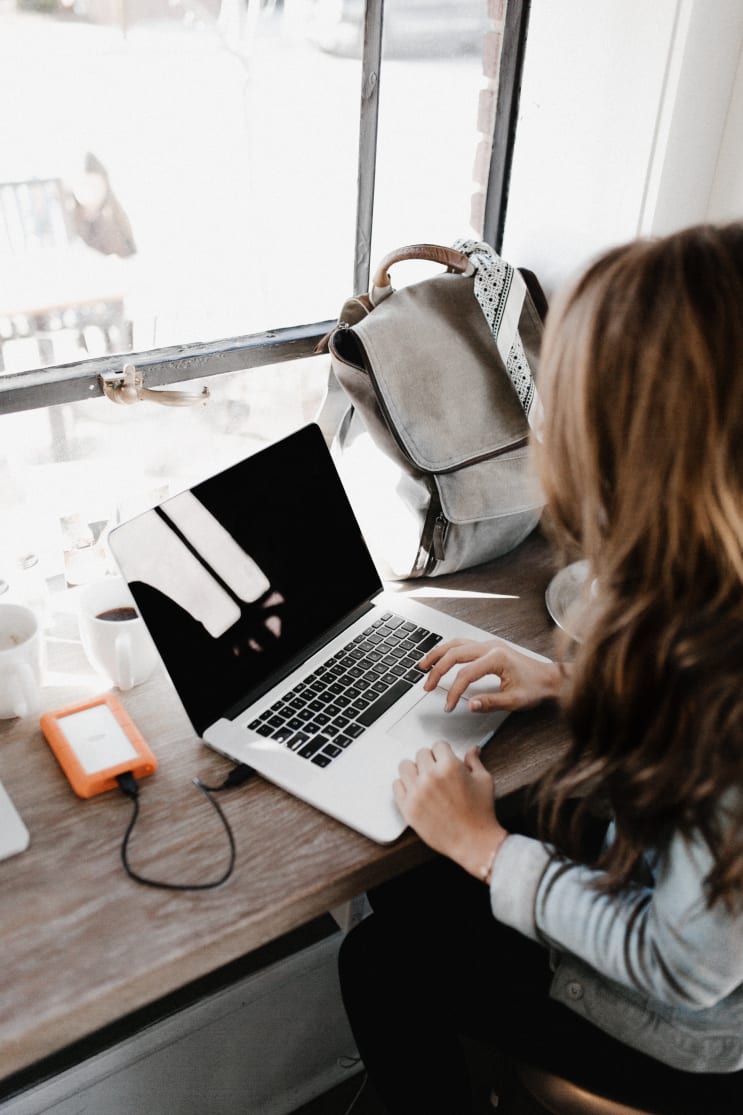 What you'll learn
This English with creative writing degree seeks to capture and analyse the most vital contemporary writing (across all formats and media) within the context of a rich literary, historical and theoretical past, developing your critical and creative eye.
Learn, debate and create under the guidance of leading academics, industry professionals and diverse guest speakers, whether in The Lighthouse, our state-of-the-art campus facilities, or any of our immediate and beautiful natural spaces.
By making your own choices, you'll build skills in areas like poetry, fiction, non-fiction, screenwriting, and digital games. Be the voice of your community by writing, editing or promoting Falwriting – our student-led online magazine – gaining vital (and CV-boosting), industry-ready skills.
Live collaborative projects will allow you to make priceless personal connections. Work directly with industry, educational, and community partners, creating a clear path to your desired industry or area of further academic study.
Year one
During the first year of BA English with Creative Writing, you'll explore the basics of creative writing, English literature and publishing – all key areas for aspiring writers to be familiar with. While providing an introduction to the subject, this course also breaks the mould of most English degrees with modules like Exploding the Canon: Writing Then and Now and Breaking the Rules: Remix and Writing Back. Each week, you'll learn through a mix of lectures, workshops and tutorials.
Modules
Writing: Craft & Contexts
This module explores the practice of writing as a discipline and a craft and asks you to debate ideas about writing, authorship, genre, creativity and audience.
Exploding the Canon: Writing Then & Now
How does the literature of the past infuse the fictions of the present and what do these literature reveal about us as we are now and us as we once were?
Publishing Cultures
In this module, you'll encounter publishing as a literary and cultural tradition that is dynamic and in a constant state of flux. You will consider the role of technology on the production and dissemination of written texts in the contemporary world.
Breaking the Rules: Remix and Writing Back
A challenging, radical and 'breaking the rules' creative writing module, which covers remix and writing back in theory and practice.
Literature of Revolution
From the revolutionary ideas of Darwin's theories of evolution to postcolonial revelations, LGBTQi movements and the #MeToo phenomena, literature and other textual forms reflect and create society. How do contemporary notions revolutionise texts and how do texts inform revolutionary ideas?
Publishing Studio: Technologizing the Word
A practical and intermedia publishing module, which might include book design, zine-making, performance and exhibition as publication and screen-based media.
Year two
This year is all about narrowing down to your specialisation. Want to be a screenwriter? There's a module for that. Want to write for games? There's a module for that too. You can take modules in poetry, creative non-fiction or radio and theatre. You'll take two core modules, but otherwise, you'll create your own personalised degree, focusing on your specific interests. You will progress to higher levels of analysis and creation, honing your skills as a writer and a critic. You will learn how to research, plan, pitch and build a profile as a writer.
Modules
Society & the Self
What is the role of identity in literature? How does literature represent the world's diversity? Who communicates identity and how?
Writing Now: Prize-winners, Bestsellers & Controversial Content
What wins the prizes? What wins readers? What makes a bestseller? What is literature doing now, and where is it going?
Optional modules

Satire and Scandal
Poetry
Screenwriting
Magic and the Impossible
Fiction
Creative Non-Fiction
Games
Radio & Theatre
Year three
The final year of your English and Creative Writing degree is a culmination of the tools and knowledge gained in your first and second years. At this level, you will be working on two major 40-credit modules. In the first, Collaborative Project, you'll work in real-world collaborations; for instance, with community groups, sound projects, work placements and writing projects. We've had students create podcasts, poetry collections, and a range of community projects with partners such as Mind, the National Trust and others.
In the second module, Dissertation and Portfolio, you'll create a sustained piece of work, which you can continue or pitch after graduation. For the portfolio, you will have weekly 30-minute tutorials with your supervisor, allowing you to focus closely on your own writing. You can still choose option modules in the first study block, and in the second we ask you to consider experimentation and adaptation.
Modules
Collaborative Project
In this module, you'll consider the writer's role as part of a creative eco-system, and/or literature's role in the creative economy through working on a live collaborative project. The project can be a placement in the writing-related industries, a case study or live brief with a business (for example, literary festivals, creative agencies, publishing houses, the heritage sector), or a collaborative project with peers culminating in an event performance or piece of creative practice.
Dissertation and Portfolio
Create an independent extended piece of creative writing or a collection of creative pieces in a genre, form, the topic of your choosing, which sits alongside an extended essay on an area of publishing studies or English literature related to your creative piece.
Experiment and Adaptation
Engage with some of the limits of textuality, testing the boundaries of understanding, meaning and communication. By looking at how texts can be remediated, how they morph and repeat, you'll analyse how texts sit within the time and place of their production, but also how they can innovate and shift.
Optional modules

We Have Never Been Human
Crime and Dark Fiction
Children & Young Adult
The modules above are those being studied by our students or proposed new ones. Programme structures and modules can change as part of our curriculum enhancement and review processes. If a certain module is important to you, please discuss it with the Course Leader.
How you'll learn
On top of your regular lectures, seminars and workshops, you'll take on live briefs from creative industry partners, and attend lectures and seminars with high-profile guest speakers and our Writers in Residence, like Matt Haig, Philip Marsden, Lionel Shriver, Iain Sinclair, Don Paterson and Simon Armitage.
You'll support your self-directed learning with the significant weekly tutor contact time, and have the chance for regular one-to-one tutorials. There'll also be opportunities to gain regular work experience by writing or working for With, our student journal of new writing.
Assessment methods
Coursework and e-learning exercises.
Live creative industry briefs.
Final year creative writing portfolio.
Staff
Our academics provide a huge range of expertise, including 20th and 21st-century literature, digital texts, Victorian literature, gender studies, literature and environment, and print culture.
Some members of staff only teach on specific modules, and your course might not feature every member.
Facilities
Digital labs, lecture theatres and seminar rooms.
Libraries housing 140,000 books, 17,000 DVD and video titles, and exhaustive electronic and journal resources.
The Lighthouse – a dedicated writers' room and events space.
The Soundhouse – podcasting facility.
The Shed – dedicated study area.
How to apply
Apply via UCAS
Ready to join us? If you're applying through UCAS Apply and Track, you'll need to reference the university and course codes below.
University code: F33
Course code: Q3W8
Applying as an international student?
International students can apply for a course through UCAS, via an agent or directly with the university.
Entry requirements

We consider all applications on their own individual merit and potential. We invite all applicants to an interview day or audition to give them the opportunity to demonstrate this along with what inspires and motivates them in their field. Applicants will also be able to show their portfolio or give a performance depending on the course. We welcome applications from all subject backgrounds, whether you've specialised in STEM, the arts or humanities.
As a guide our typical offer at an undergraduate level is 104 – 120 UCAS Tariff points, primarily from Level 3 qualifications such as but not limited to A-levels, a BTEC Extended Diploma or a Foundation Diploma.
Language requirements

For applicants whose first language is English, we require you to have or be working towards GCSE English Language Grade 4 (C), or equivalent.
If English is not your first language you will need to meet the same standard which is equivalent to the IELTS Academic 6.0 overall score, with at least 5.5 in Reading, Writing, Speaking and Listening. We accept a range of in-country equivalencies and approved tests.
If you need a Tier 4 student visa to study in the UK, you'll need to take an approved Secure English Language Test (SELT). You can read our English Language Requirements for more information.
Deadlines
UK/EU applications: 15 January 2020 (for equal consideration)
Late applications will be considered if there are places available.
International fee payers can apply throughout the year. But we recommend applying as early as possible, to make time for visa and travel arrangements.
Tuition fees 2020-21
£9,250 - full-time UK/EU
£16,000 - full-time international
Tuition fees are set annually and are subject to review each year. The University may, therefore, raise tuition fees in the second or subsequent years of a course, in line with inflation and/or the maximum permitted by law or Government policy. Students will be notified of any changes as soon as possible.
Last updated May 2020
About the School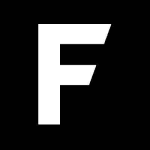 Established in 1902 as Falmouth School of Art, it has grown over a century to become a digital innovation hub. Today, its portfolio of undergraduate and postgraduate courses represents the breadth of ... Read More
Established in 1902 as Falmouth School of Art, it has grown over a century to become a digital innovation hub. Today, its portfolio of undergraduate and postgraduate courses represents the breadth of the Creative Industries, the fastest growing sector in the UK economy. Now, as we face the fourth industrial revolution; as technology provides great opportunities as well as challenges, it's clear that Falmouth's specialisms of creative innovation; creative thinking, problem-solving, communication and storytelling, will be key to future economic and cultural success both at a local and global level.
Read less