Program Description
Develop expertise and knowledge of drawing by exploring traditional and contemporary approaches to the subject. Thinking beyond simply mark-making on paper, you'll investigate the material and conceptual possibilities of the field and its applications in social, public and professional contexts.
Introduction
With close support from our academic staff, you'll take an individual journey to develop a drawing language of your own. Falmouth is one of only a select number of UK universities to offer a pure drawing degree and is the ideal location to grow your skills in this field of practice.
You will:
Work in our purpose-built, dedicated suite of studios with like-minded peers.
Study a variety of approaches to the subject, including life drawing, printmaking, digital methods, reportage and animation.
Have the opportunity to go on residential study visits to places like Amsterdam, the Isles of Scilly, London and Venice.
Have the chance to benefit from a work placement in your second year, where you'll make connections and have opportunities to explore the practical applications of drawing in professional contexts.
Engage in critical discussions around drawing discourse with students from all years of the course in our student-led debate series.
Have the chance, throughout your degree, to exhibit your work. Previous spaces have included Trelissick House, Wheal Martyn Clay Works, Gallery Tresco, R.K. Burt Paper Gallery and ShelterBox Truro.
What we're looking for
We want someone who:
Has observational drawing skills.
Shows developmental skills.
Has an interest in and knowledge of drawing's history and other visual art and design practices.
Has creative skills and ideas.
Is willing to communicate thoughts and ideas.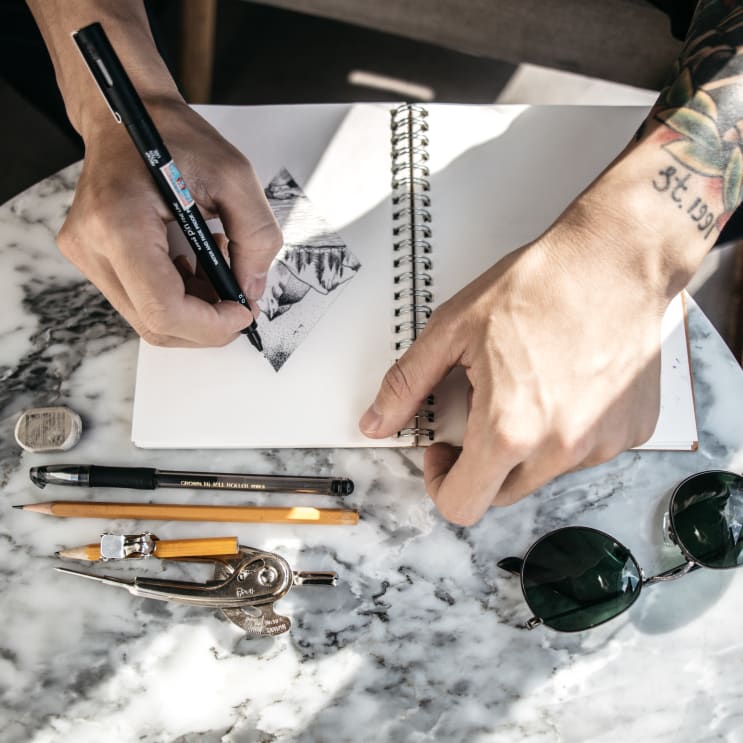 What you'll learn
You'll build your skills, expertise and career opportunities through contextual and historical theories and industry-level practice. Projects and exercises will teach you to record the material world through observation, memory and imagination, theories and systems, and concepts and narratives. You'll develop your portfolio of work, and have the chance to visit culturally rich European capitals.
The principle of learning through doing is our overriding approach; this is a practice-based drawing course based on active studio culture. During your time here, you will become a rigorous and innovative critical thinker and practitioner, working independently, ambitiously and confidently to develop and sustain a self-reflective working practice in a professional context.
Year one
In the first year of your BA Drawing degree, the structure of the course is primarily tutor-led. You'll be introduced to a number of processes and approaches to the discipline, and you'll research artists past and present, taking inspiration from subjects like perspective, architecture, digital and historical techniques, and natural environments and anatomy. Weekly life drawing classes will address issues like proportion, form, tone and structure. And you'll be able to strengthen your studies with visits to museums and galleries, where you'll view original drawings from various collections. From halfway through the year, you'll be gradually led towards a more independent mode of learning.
Modules
Recording & Translating
Critical & Contextual Practice 1
Exploring Possibilities
Critical & Contextual Practice 2
Year two
Through longer and more sustained projects, you will examine contemporary applications of drawing, like mapping, communication, narrative, reportage, animation and art practice. The year features a student-managed exhibition and further opportunities to get your work into public venues. A series of debates and seminars with visiting lecturers will further expand the critical and contextual context on these approaches.
You'll deliver a presentation about a drawing-related subject, and help research and deliver a group debate with third-year students. A work-based learning experience with an organisation, individual, location or business of your choice will give you the chance to bring your expertise to a professional context. Working collaboratively, you will then set up a live event, which will further explore potential applications of drawing in the professional context of your choice. Project work will allow for more personal strands of exploration, supported by tutors, life drawing, printmaking and relevant workshops. Visiting lecturers will be a regular feature of your second year, while our European study trip is a popular option.
Modules
Strategies & Processes
Critical & Contextual Practice 3
Live Collaborative Project
Advanced Critical & Contextual Practice 4
Negotiated Project
Negotiated Project 2
Year three
During your final year, you'll work on a project reflecting and building on your personal discoveries and ambitions, complemented by your dissertation and supporting personal tutorials. You'll contribute to our series of drawing debates, and work on a major negotiated project demonstrating your learning, showcasing your ideas and skills, and culminating in an exhibition.
Modules
Negotiated Project 3
Dissertation
Final Project
The modules above are those being studied by our students or proposed new ones. Programme structures and modules can change as part of our curriculum enhancement and review processes. If a certain module is important to you, please discuss it with the Course Leader.
How you'll learn
This studio-based Drawing degree brings together practical approaches, structured learning, dedicated tutor support, and opportunities for national and international placements, along with optional visits to museums, galleries and other artistic locations, and elective study trips to European museums and gallery collections. As you progress, you'll take greater ownership of your work through self-directed projects.
Our visiting lecture series has featured speakers like drawing commentator Deanna Petherbridge, artists Anita Taylor and Jessie Brennan, and illustrator Sue Coe.
Assessment methods
Continuous monitoring.
Twice-yearly studio practice.
Assessments.
Written assignments.
Self-evaluation.
Final-year dissertation, project and exhibition.
Staff
Our team of academics published writers and researchers, and award-winning practitioners have showcased their work and shared their knowledge internationally. Together they provide experience designing for clients like Brewdog, JD Wetherspoon and Pizza Express.
Some members of staff only teach on specific modules, and your course might not feature every member.
Facilities
Dedicated individual studio space.
Digital imaging suites, photography studios and equipment.
Printmaking equipment and technical workshops.
Life drawing studio.
Extensive archives and library resources.
How to apply
Apply via UCAS
Ready to join us? If you're applying through UCAS Apply and Track, you'll need to reference the university and course codes below.
University code: F33
Course code: W110
Applying as an international student?
International students can apply for a course through UCAS, via an agent or directly with the university.
Entry requirements

We consider all applications on their own individual merit and potential. We invite all applicants to an interview day or audition to give them the opportunity to demonstrate this along with what inspires and motivates them in their field. Applicants will also be able to show their portfolio or give a performance depending on the course. We welcome applications from all subject backgrounds, whether you've specialised in STEM, the arts or humanities.
As a guide our typical offer at an undergraduate level is 104 – 120 UCAS Tariff points, primarily from Level 3 qualifications such as but not limited to A-levels, a BTEC Extended Diploma or a Foundation Diploma.
Language requirements

For applicants whose first language is English, we require you to have or be working towards GCSE English Language Grade 4 (C), or equivalent.
If English is not your first language you will need to meet the same standard which is equivalent to the IELTS Academic 6.0 overall score, with at least 5.5 in Reading, Writing, Speaking and Listening. We accept a range of in-country equivalencies and approved tests.
If you need a Tier 4 student visa to study in the UK, you'll need to take an approved Secure English Language Test (SELT). You can read our English Language Requirements for more information.
Deadlines
UK/EU applications: 15 January 2020 (for equal consideration)
Late applications will be considered if there are places available.
International fee payers can apply throughout the year. But we recommend applying as early as possible, to make time for visa and travel arrangements.
Tuition fees 2020-21
£9,250 - full-time UK/EU
£16,000 - full-time international
Tuition fees are set annually and are subject to review each year. The University may, therefore, raise tuition fees in the second or subsequent years of a course, in line with inflation and/or the maximum permitted by law or Government policy. Students will be notified of any changes as soon as possible.
Last updated May 2020
About the School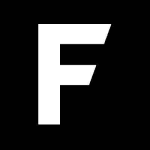 Established in 1902 as Falmouth School of Art, it has grown over a century to become a digital innovation hub. Today, its portfolio of undergraduate and postgraduate courses represents the breadth of ... Read More
Established in 1902 as Falmouth School of Art, it has grown over a century to become a digital innovation hub. Today, its portfolio of undergraduate and postgraduate courses represents the breadth of the Creative Industries, the fastest growing sector in the UK economy. Now, as we face the fourth industrial revolution; as technology provides great opportunities as well as challenges, it's clear that Falmouth's specialisms of creative innovation; creative thinking, problem-solving, communication and storytelling, will be key to future economic and cultural success both at a local and global level.
Read less