BA(Hons) in Creative Virtual Reality
Home ›
BA ›
BA(Hons) in Creative Virtual Reality
Program Description
Learn to design and create virtual reality environments and applications in one of the fastest moving areas in the tech industry. This course is more than creating entertainment software; it places you at the cutting-edge of new technology and empowers you to shape the future.
Introduction
You'll join our community of artists, animators, composers, designers, programmers, writers and game-makers to create immersive experiences across different platforms – with the chance to market them in the real world. You'll gain a detailed knowledge of virtual reality, with the opportunity to specialise in preparation for an exciting career.
You will:
Be in a prime position to get your work noticed and have the potential to build a business based on this.
Learn in one of the largest game development studios of any university in the UK.
Collaborate with students across all other courses within the Games Academy.
Work on real briefs for real businesses and develop immersive experiences that move beyond entertainment.
What we're looking for
We want someone who:
Is passionate about creating virtual reality experiences.
Aspires to work as an artist or designer in either the AAA or indie areas.
Wants to develop real games in multidisciplinary teams in a studio mirroring the industry.
Enthusiastically follows current video game technologies.
Sees the potential and different applications VR, AR or MR.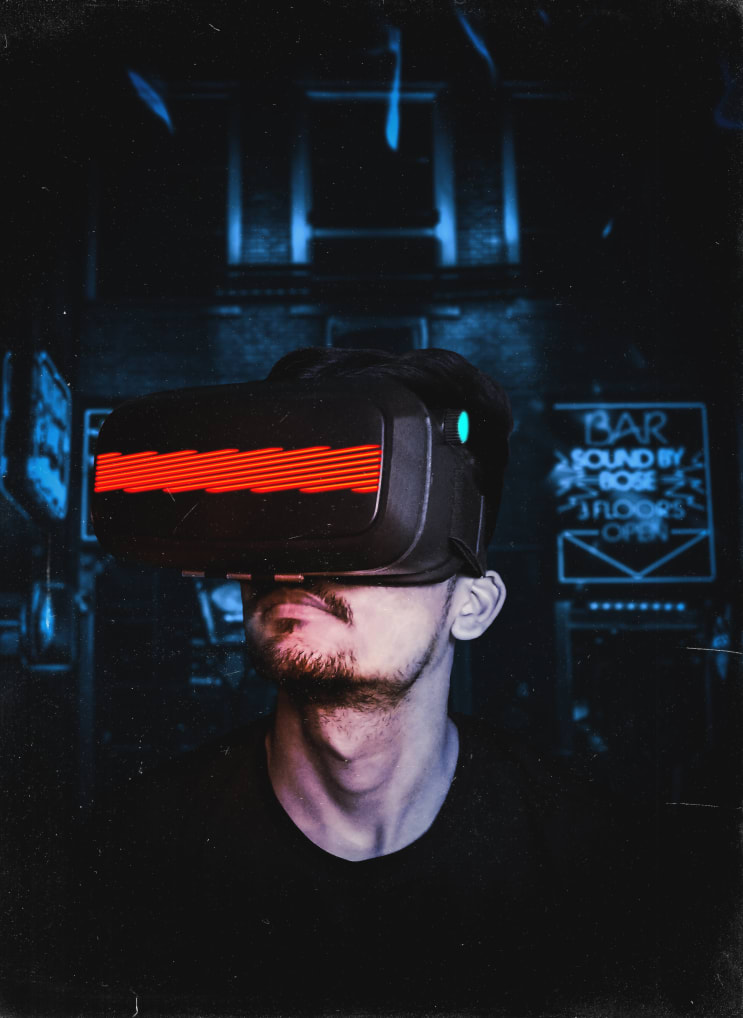 What you'll learn
Giving you the opportunity to specialise – either as an artist making visual content or a designer authoring the scope of experience – this virtual reality course demonstrates how game art and game design practices adapt to the demands of virtual reality. Working in teams encompassing a range of skills, you'll take a real-life approach as you develop technical, design and modelling expertise, and experience industry needs. With potential VR applications ranging from games to simulations, you'll study and produce work in areas like AR, VR and MR.
Your skills will be viable across the entire extended reality (XR) spectrum, giving you the tools to create a varied portfolio of professional work. This means that your career, either as an immersive content artist or designer, will have the strongest possible start.
Year one
During the first year of your virtual reality course, you'll learn the basics of either game and virtual experience design, or the digital art process, alongside the pipelines and processes used to create immersive experiences. We'll explore the different areas of virtual reality, and develop applications using industry-standard methods.
Modules
Development Principles
Game Design 1 [Designers] / Introduction to Character Art [Artists]
VR Design 1 [Designers] / Introduction to Environment Art [Artists]
Game Design 2 [Designers] / Environment Art 2 [Artists]
Multidisciplinary Development Practice
Year two
Joining a multi-skilled team, you'll work on an AR, VR or XR system as part of a year-long project, alongside building your design or art skills. At Falmouth, you own your intellectual property, so you can make money by selling your games on digital marketplaces like Steam and itch.io
Modules
World Development Project: Pre-Production
VR Theory
Game Design 3 [Designers]
Developing Specialist VR Practice
World Creation Project: Production
Artists choose one of these modules:
Developing Concept Art Vocabularies
Developing Character Art Vocabularies
Developing Environment Art Vocabularies
Year three
Preparing for your career in immersive experiences, you'll put together a research project around emerging technology and contribute your expertise to a year-long team project. The vast majority of the year is spent making and testing your final experience. You'll then pitch the results to industry professionals at our annual Show and Tell day.
Modules
Major XR/VR Development Project: Pre-Production
Major XR/VR Development Project: Production
Preparing for the Future
Professional Practice
The modules above are those being studied by our students or proposed new ones. Programme structures and modules can change as part of our curriculum enhancement and review processes. If a certain module is important to you, please discuss it with the Course Leader.
How you'll learn
Your regular learning will come from team-based projects, technical demonstrations, workshops, industry speakers, mentoring and project supervision, and 'crit' sessions, as well as lectures, seminars, tutorials and studio work.
You'll have weekly supervision meetings with your tutors to support your individual and team projects, receive constant feedback throughout the course, and have the chance to evaluate your own progress.
Assessment methods
Coursework is the only form of assessment.
You'll be continually assessed on your projects, insights, and portfolios of specialist work.
Staff
Our staff includes published game designers, immersive technology scholars and researchers, and a range of other industry professionals. Together they bring experience working at names like Square Enix, Bizarre Creations, Creative Assembly, Supermassive Games, Sony Computer Entertainment, Lionhead Studios, and Blitz Games
Facilities
XSens Motion Capture suites.
Large studio equipped with regularly updated, state-of-the-art game development machines.
Life drawing studio for artists and weekly life sessions.
Specialised computing hardware for game development, deep learning projects, motion capture and immersive experiences.
Standard packages used in software development for the games and visual effects industries, including Adobe and Autodesk suites.
Attached lab committed to staying at the cutting edge - featuring AR/VR/MR (XR) equipment including HoloLens, Vive Pro and Oculus Rift.
Attached lab with access to PS4 development and testing kits.
Access to a variety of game engines including Unity and Unreal.
Studios open late during term time.
Access to free software via Microsoft Imagine.
How to apply
Apply via UCAS
Ready to join us? If you're applying through UCAS Apply and Track, you'll need to reference the university and course codes below.
University code: F33
Course code: I620
Applying as an international student?
International students can apply for a course through UCAS, via an agent or directly with the university.
Entry requirements

We consider all applications on their own individual merit and potential. We invite all applicants to an interview day or audition to give them the opportunity to demonstrate this along with what inspires and motivates them in their field. Applicants will also be able to show their portfolio or give a performance depending on the course. We welcome applications from all subject backgrounds, whether you've specialised in STEM, the arts or humanities.
As a guide our typical offer at an undergraduate level is 104 – 120 UCAS Tariff points, primarily from Level 3 qualifications such as but not limited to A-levels, a BTEC Extended Diploma or a Foundation Diploma. Applicants should have a Grade 4 (C) or above in GCSE English Language and Mathematics.
Language requirements

For applicants whose first language is English, we require you to have or be working towards GCSE English Language Grade 4 (C), or equivalent.
If English is not your first language you will need to meet the same standard which is equivalent to the IELTS Academic 6.0 overall score, with at least 5.5 in Reading, Writing, Speaking and Listening. We accept a range of in-country equivalencies and approved tests.
If you need a Tier 4 student visa to study in the UK, you'll need to take an approved Secure English Language Test (SELT). You can read our English Language Requirements for more information.
Deadlines
UK/EU applications: 15 January 2020 (for equal consideration)
Late applications will be considered if there are places available.
International fee payers can apply throughout the year. But we recommend applying as early as possible, to make time for visa and travel arrangements.
Tuition fees 2020-21
£9,250 - full-time UK/EU
£16,000 - full-time international
Tuition fees are set annually and are subject to review each year. The University may, therefore, raise tuition fees in the second or subsequent years of a course, in line with inflation and/or the maximum permitted by law or Government policy. Students will be notified of any changes as soon as possible.
Last updated May 2020
About the School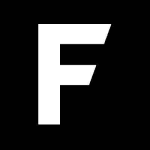 Established in 1902 as Falmouth School of Art, it has grown over a century to become a digital innovation hub. Today, its portfolio of undergraduate and postgraduate courses represents the breadth of ... Read More
Established in 1902 as Falmouth School of Art, it has grown over a century to become a digital innovation hub. Today, its portfolio of undergraduate and postgraduate courses represents the breadth of the Creative Industries, the fastest growing sector in the UK economy. Now, as we face the fourth industrial revolution; as technology provides great opportunities as well as challenges, it's clear that Falmouth's specialisms of creative innovation; creative thinking, problem-solving, communication and storytelling, will be key to future economic and cultural success both at a local and global level.
Read less