BA(Hons) in Creative Music Technology
Home ›
BA ›
Music ›
BA(Hons) in Creative Music Technology
Program Description
Develop the creative and technical abilities needed to thrive in the music industry. Exploring composition, music production, sound design and immersive audio technologies, this collaborative and career-focused degree will help you grow as an artist and musician.
Introduction
Guided by a team of industry professionals, expert academics and technical tutors, you'll learn about music composition, performance, recording, editing, mixing and mastering. You'll also hone skills in creating sound and music for a wide range of media, including games engines and interactive installations.
You will:
Develop as an industry-ready artist with the creative, technical, academic and professional attributes needed to succeed.
Work in high-spec studio facilities with a range of digital and analogue hardware, software instruments and plug-ins and surround sound monitoring.
Access a wide range of industry-standard equipment including microphones, portable recorders, amps, synths, drum machines and controllers.
Collaborate with musicians, filmmakers, game designers, dancers, animators and designers on other Falmouth courses.
Work in a vibrant community of research-active lecturers with industry connections. Recent visitors include mixing engineer Clint Murphy (50 Cent), producer Gil Norton (Foo Fighters, Pixies) and James Young (Darkstar).
Grow in experience and skills through optional modules, industry placements, overseas study and/or starting your own company.
What we're looking for
We want someone who:
Has the musical ability, experience and contextual knowledge.
Shows creativity and imagination, verbal articulation.
Engages with interview questions and discussion.
Can critically discuss portfolio or other musical examples.
Shows written articulation.
Shows sustained engagement, motivation and creative potential.
What our graduates do
From composing music in BBC dramas to setting up recording studios to winning coveted internships, our graduates are blazing their own unique trails in the music industry.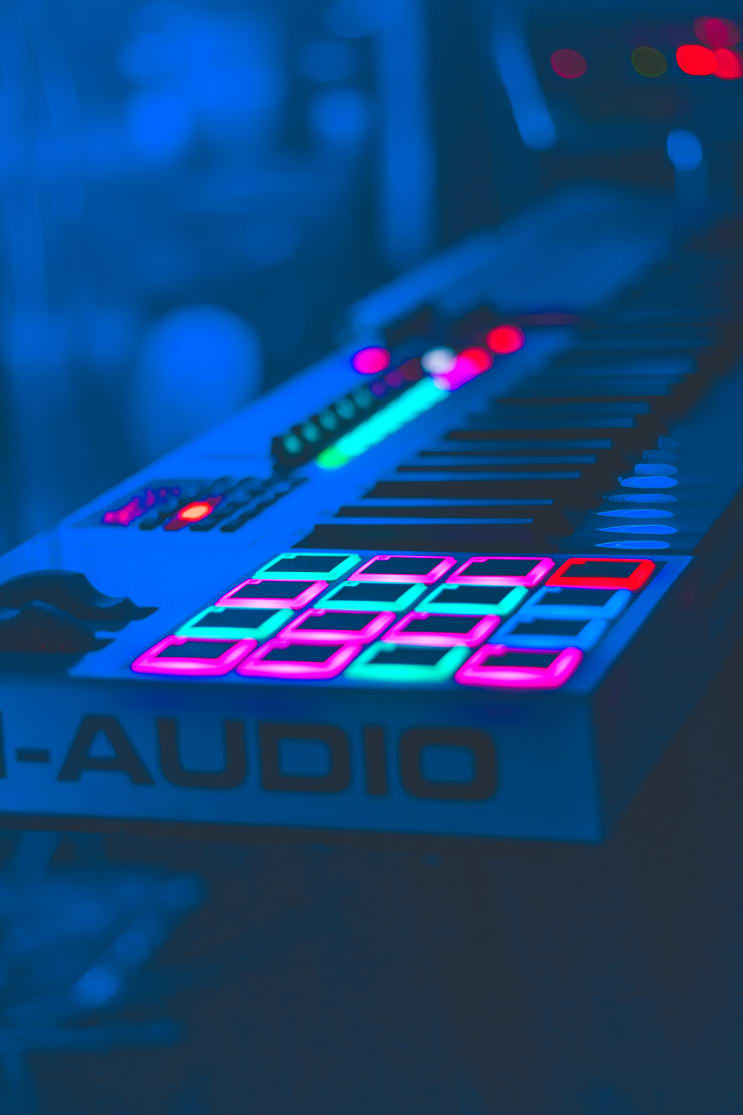 What you'll learn
During this music technology degree, you'll develop essential skills in composition, recording, editing, mixing and mastering, learning to apply these skills to music production and sound design for visual media and immersive technologies. You'll become immersed in the wider context of music, art, research and critical thinking, and learn how to communicate your understanding as an individual and as part of a team. You'll also become industry-ready through developing your knowledge, skills, networks, experience and practical portfolio in your chosen specialisms.
Year one
With technical and artistic guidance from staff and specialists, you'll develop your musical skills, knowledge, and creative voice. You'll learn analytical and problem-solving expertise, and project management and interpersonal skills. You'll also produce your own artistic work following training in industry-standard software and hardware tools and techniques.
Modules
Audio Cultures and Critical Theory
In an age that's seeing rapid technological changes and huge political, social and financial shifts across the globe, this module explores sound and music practices as they evolve within ever-changing audio cultures.
Studiocraft
Studiocraft is about effective working with instruments, spaces, equipment and people, in the context of contemporary, studio-based music recording and production.
Designing Sound
This module explores the ways in which recorded sound can be edited, manipulated and mixed. It also introduces the professional workflows involved in putting sound to picture and the ways in which sound can bring new depth and meaning to moving images.
Core Music Practice
You'll be introduced to a wide variety of approaches and roles within the vast and broadly termed 'music industry'. This module covers key skills pertinent to all professionals, such as communication, collaborative work, independently managed self-discipline and a strong work ethic.
The Electronic Toolkit
This module focuses on electronic music, covering the fundamentals of sound synthesis and audio signal processing. You'll learn to create your own sounds, developing a systematic understanding of how they were made, and considering how to apply them to your own work.
Mixcraft
Mixcraft introduces students to the art and craft of sound mixing, exploring both the technical and aesthetic aspects of the mixing process. The module covers a wide variety of genres and examples from students' work and professional multi-track recordings.
Year two
You'll take core modules to develop essential knowledge and skills, and specialist modules to focus on your interests. Choose from subjects like writing music for the moving image, studio composition, advanced recording, mixing and mastering, and exploring the cutting edge of audio for emerging digital media.
You'll also have the opportunity to collaborate and study abroad with our partner institutions around the world.
Modules
Creative Writing and Research in Virtual Music
This module explores the interdependency of technology, language and culture. You'll undertake a written project based on self-promotion or the analysis and evaluation of a relevant case study. In this, you'll carefully consider context and module concepts, while engaging in critical reflection and thorough research.
Art of Production
In this module, you'll initiate and execute a creative music production project, from pre-production, through tracking, editing and mixing to the final mastered output. Alongside this practical focus is an ongoing critical enquiry into the changing role of the producer.
Professional Music Practice
Considering professional practice, you'll learn about the realities of working in the sound and music industries as a professionally minded creative individual. You will continue the acquisition, development, deployment and evaluation of your specialist skillset. A strong emphasis is on the ability to evaluate your practice with respect to professional contexts, as well as seeking out future development and career opportunities.
Immersive Audio
Immersive Audio focuses on music and audio experiences for emerging technologies in augmented and virtual reality, immersive performance and cinema. 360-degree audio experiences are now a feature of a growing number of games, movie soundtracks and visitor experiences, as well as immersive music, dance and theatre productions. This module responds to these burgeoning opportunities by focusing on the use of space in music and sound design.
Optional modules

Voice
Timbre
Supersonic
The Working Musician: Reproduce; Arrange; Mutate
The Hit Machine
The Music Educator
Music and Moving Image
Creative Performance Technology
Year three
This is your chance to work on your own projects. For past students, this has included working at major recording studios in New York and Thailand, researching and developing new technologies at an Amsterdam institute for music technology, and collaborating with musicians from the Icelandic Academy of Arts. Other projects have included placements in post-production studios and record labels, starting up a music business, and international touring. You'll conclude your studies by developing a professional portfolio and a strategic plan for your chosen career.
Modules
Specialists Practice in Context
The module is designed to help you realise your professional aims and ambitions by developing an in-depth, specialist understanding of the relationship between your practice and context. This module frequently involves work placements, study visits and interdisciplinary collaboration.
Dissertation
The dissertation module provides an opportunity for you to carry out in-depth research and critical analysis of a topic relevant to the direction and development of your practice.
Professional Portfolio
This module will enable you, in consultation with your tutor(s), to develop and consolidate your creative, theoretical and contextual enquiries into your own independent practice. It will also support you as you devise a professionalisation strategy for transitioning from university to employment or entrepreneurship.
The modules above are those being studied by our students or proposed new ones. Programme structures and modules can change as part of our curriculum enhancement and review processes. If a certain module is important to you, please discuss it with the Course Leader.
How you'll learn
Alongside lectures and practical workshops, you'll receive academic, technical and artistic guidance from staff and specialists. Our industry links will inform your professional practice, while seminars and tutorials will help you to develop your individual sound and extend your portfolio. Throughout this creative music production course, you'll be assigned specialist staff who'll work with you on your projects.
Assessment methods
You'll be assessed entirely on coursework. The actual methods will vary across modules but will include portfolios of practical work, written work and presentations. Many of the assessments will be flexible, so you can work as a composer, performer, producer, sound engineer, music technologist or sound designer.
Staff
You'll learn from composers, performers, producers, sound artists, sound designers, audio engineers, and musicologists, as well as our associate leading instrumental tutors, composers and songwriters. What's more, our industry contacts range from Yamaha to Island Records to the Philharmonic Orchestra. Our regular industry guest lecturers have included producer Gil Norton (Foo Fighters, The Pixies, Patti Smith), Eric James (Philosopher's Barn Mastering), Jana Winderen, and Robert Curgenven.
Some members of staff only teach on specific modules, and your course might not feature every member.
Facilities
Sound studios featuring SSL AWS and TL Audio Valve desks.
Support for all the industry-standard audio software including ProTools, Logic, Ableton Live, etc.
10 channel Genelec Surround space and 5.1 surround monitoring in all control rooms.
Hire store with thousands of items available to borrow free of charge for off-campus use.
Access to over 140,000 books, a comprehensive electronic journal resource and over 17,000 DVD titles.
Professional theatre venue hosting visiting companies and artists.
How to apply
Apply via UCAS
Ready to join us? If you're applying through UCAS Apply and Track, you'll need to reference the university and course codes below.
University code: F33
Course code: W390
Applying as an international student?
International students can apply for a course through UCAS, via an agent or directly with the university.
Entry requirements

We consider all applications on their own individual merit and potential. We invite all applicants to an interview day or audition to give them the opportunity to demonstrate this along with what inspires and motivates them in their field. Applicants will also be able to show their portfolio or give a performance depending on the course. We welcome applications from all subject backgrounds, whether you've specialised in STEM, the arts or humanities.
As a guide our typical offer at an undergraduate level is 104 – 120 UCAS Tariff points, primarily from Level 3 qualifications such as but not limited to A-levels, a BTEC Extended Diploma or a Foundation Diploma.
Language requirements

For applicants whose first language is English, we require you to have or be working towards GCSE English Language Grade 4 (C), or equivalent.
If English is not your first language you will need to meet the same standard which is equivalent to the IELTS Academic 6.0 overall score, with at least 5.5 in Reading, Writing, Speaking and Listening. We accept a range of in-country equivalencies and approved tests.
If you need a Tier 4 student visa to study in the UK, you'll need to take an approved Secure English Language Test (SELT). You can read our English Language Requirements for more information.
Deadlines
UK/EU applications: 15 January 2020 (for equal consideration)
Late applications will be considered if there are places available.
International fee payers can apply throughout the year. But we recommend applying as early as possible, to make time for visa and travel arrangements.
Tuition fees 2020-21
£9,250 - full-time UK/EU
£16,000 - full-time international
Tuition fees are set annually and are subject to review each year. The University may, therefore, raise tuition fees in the second or subsequent years of a course, in line with inflation and/or the maximum permitted by law or Government policy. Students will be notified of any changes as soon as possible.
Last updated May 2020
About the School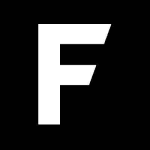 Established in 1902 as Falmouth School of Art, it has grown over a century to become a digital innovation hub. Today, its portfolio of undergraduate and postgraduate courses represents the breadth of ... Read More
Established in 1902 as Falmouth School of Art, it has grown over a century to become a digital innovation hub. Today, its portfolio of undergraduate and postgraduate courses represents the breadth of the Creative Industries, the fastest growing sector in the UK economy. Now, as we face the fourth industrial revolution; as technology provides great opportunities as well as challenges, it's clear that Falmouth's specialisms of creative innovation; creative thinking, problem-solving, communication and storytelling, will be key to future economic and cultural success both at a local and global level.
Read less