Program Description
As part of this hands-on, CIM-accredited course, you'll make ads from day one and become adept at communicating ideas. You'll work in creative teams to devise campaigns using a wide range of media and learn to use insights and lateral thinking to create memorable advertising.
Introduction
Our students won the most awards at the 2019 D&AD New Blood Show, the most respected advertising award scheme in the world. Creative Advertising alumni work in some of the best agencies and our industry partners offer an exciting mix of placement and live brief opportunities.
You will:
Have the opportunity to travel to London in your first term, visiting agencies such as JWT, Ogilvy, BBH and VCCP.
Prepare for the evolving job roles in the industry by working individually and in partnerships with other students, mirroring professional standards.
Gain practical knowledge of how to establish a real business through a 12-week Dragons' Den-style module, developed in collaboration with industry practitioners.
Enter creative competitions such as D&AD.
Work on real agency and client briefs including the opportunity to pitch ideas to creative directors at Ogilvy UK, with the chance to win paid internships.
What we're looking for
We want someone who:
Is enthusiastic about the subject, with a passion for ideas and creative thinking.
Has related extracurricular activities or work experience.
Can communicate effectively.
Can express ideas and opinions demonstrating an emerging knowledge of the industry, popular culture and creative practice.
Can critique and analyse an inspiring advertising campaign, including its target audience and effectiveness.
Has a willingness and desire to share ideas and work with a partner.
What our graduates do
From award-winning creative teams to strategic planners to account executives, our graduates continue to strengthen our ties to the industry.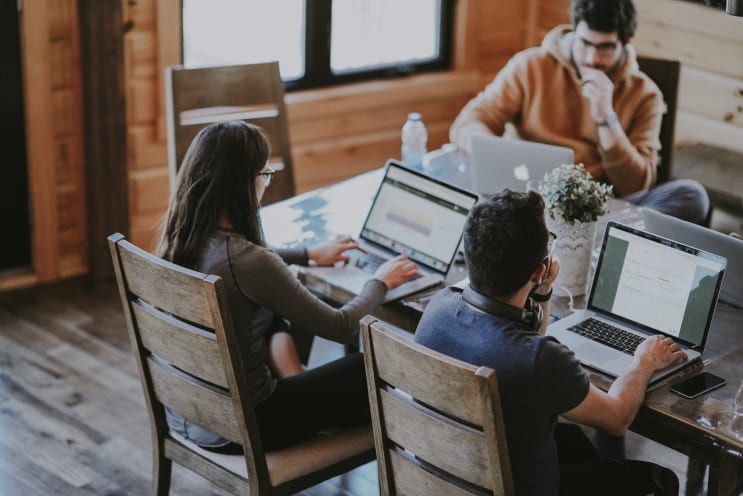 What you'll learn
Through this career-focused Creative Advertising degree, we'll help you become an imaginative, enthusiastic and technologically literate advertising professional. You'll develop the knowledge, empathy and skills to operate as a creative problem-solver in collaborative teams, producing impactful and engaging advertisements.
Year one
We'll explore brands, the fundamentals of marketing communications, and the essential techniques for creating an ad. You'll also familiarise yourself with different creative roles and departments in agencies.
Taking on workshops, crits and studio-based activities, you'll learn art direction, copywriting, planning, pitching and creative problem-solving techniques, while our dedicated technician will help you develop your Adobe suite skills.
Modules
Design and Art Direction
Learn the creative process from scamps to ads. Learn to arrange typography and imagery for maximum effect.
Copywriting
Write engaging copy for different channels, from radio and TV to social media. Learn about modes of writing and experiment with developing a tone of voice for brands.
Creative Problem Solving
Work collaboratively in teams to use different methods to explore real-world problems. Come up with innovative solutions and ideas to tackle them.
Professional Practice
Practice the art of pitching and create a self-promotional film. Learn how to present yourself confidently and memorably to your audience. Work on content production, whilst rotating creative partners on a weekly basis.
Adland
What can advertising history teach us today? In this module, you'll explore the stories from Adland's past and discover lessons that are still useful today.
Strategy and Planning
In this module, you'll develop the skills to listen to the voice of the consumer. You'll explore techniques for gathering audience insights and learn how to put together a professional creative brief.
Year two
This year is all about applying your skills from Year one. You'll progress beyond ad creation to multimedia, multichannel campaigns and tackle fully-fledged briefs. You'll hone your collaborative skills by working in creative teams and have the chance to complete a work placement or find an industry mentor to help with your career aspirations.
Alongside this, you'll use theories to critically reflect on technology's impact on brands and consumers, and join industry debates and scholarly discussion through speculative work.
Modules
Media Lab
In this module, you'll experiment with new creative tools for content production. Create experiences and tell stories that work across a sweep of digital technologies such as AR/VR, algorithms, platforms and environments.
Campaign Creation
You'll work on a range of briefs to develop fully-fledged advertising campaigns. This includes creating content for video, radio, online, print and social media.
Optional modules
Consumer Behaviour
Learn theories and methods from behavioural science to understand the psychology behind human behaviour and decisions.
Work Placement
Develop employability skills specific to the creative industries. Discover and reflect your career options, undertake short work experience and document your personal journey.
Brand Creation
Learn about brands. Create a brand from scratch and launch it via an advertising campaign.
Year three
You'll begin to shape your professional and creative identity by immersing yourself in a series of live or self-initiated briefs. These include a final-year integrated marketing communications project accredited by the Chartered Institute of Marketing (CIM). You'll also develop your entrepreneurial skills to help you turn your ideas into business plans.
Modules
Advanced Campaign Creation
Work on a live brief and pitch to real clients every two weeks. Previous brands for these briefs include BBC, Museum of London, Ted Baker, Spaceport Cornwall, Avis, Sane (mental health charity), WKD, National Trust, YHA, Confused.com, Waterwise.
Final Year Project (CIM accredited)
Design and conduct primary market research for a brand. Develop a fully integrated campaign based on your findings. You will have the option of further gaining Chartered Institute of Marketing (CIM) professional qualification before graduation.
Start-up
Start your own real business using a 'seed fund' from the university. Learn methods and techniques for testing and developing a business model for your side hustle.
Final Portfolio
Work on live and competition briefs for brands such as Nike, Adidas, Durex, Lego, Twitter, Burger King and GiffGaff. Produce a distinctive portfolio that will be exhibited in London during the summer.
The modules above are those being studied by our students or proposed new ones. Programme structures and modules can change as part of our curriculum enhancement and review processes. If a certain module is important to you, please discuss it with the Course Leader.
How you'll learn
This practice-based course mirrors life in a creative agency. You'll work as an art director or copywriter in a creative team of two, taking on real agency briefs and challenges, while visiting industry professionals will share insights and stories through lectures and masterclasses. Regular learning will come through lectures, seminars, team and individual tutorials, demonstrations and practice-based workshops.
Assessment methods
Reflecting the industry, we encourage self-evaluation at the end of each project and support this via personal development plans.
Assessment is based on a combination of:
Portfolio work
Individual and group projects
Essays and critiques
Presentations
Final dissertation
Staff
Our staff come from agencies like Saatchi & Saatchi, Wunderman Thompson, Ogilvy and Fallon. We also have partnerships with agencies like Droga 5, Ogilvy, M&C Saatchi, Poke, VCCP, AMV BBDO, and Wunderman Thompson.
Some members of staff only teach on specific modules, and your course might not feature every member shown here.
Facilities
Dedicated studio space.
Digital labs, lecture theatres and seminar rooms.
Library housing 140,000 books, 17,000 DVDs/videos and over 400 journal titles.
How to apply
Apply via UCAS
Ready to join us? If you're applying through UCAS Apply and Track, you'll need to reference the university and course codes below.
University code: F33
Course code: N561
Applying as an international student?
International students can apply for a course through UCAS, via an agent or directly with the university.
Entry requirements
We consider all applications on their own individual merit and potential. We invite all applicants to an interview day or audition to give them the opportunity to demonstrate this along with what inspires and motivates them in their field. Applicants will also be able to show their portfolio or give a performance depending on the course. We welcome applications from all subject backgrounds, whether you've specialised in STEM, the arts or humanities.
As a guide our typical offer at an undergraduate level is 104 – 120 UCAS Tariff points, primarily from Level 3 qualifications such as but not limited to A-levels, a BTEC Extended Diploma or a Foundation Diploma.
Language requirements
For applicants whose first language is English, we require you to have or be working towards GCSE English Language Grade 4 (C), or equivalent.
If English is not your first language you will need to meet the same standard which is equivalent to the IELTS Academic 6.0 overall score, with at least 5.5 in Reading, Writing, Speaking and Listening. We accept a range of in-country equivalencies and approved tests.
If you need a Tier 4 student visa to study in the UK, you'll need to take an approved Secure English Language Test (SELT). You can read our English Language Requirements for more information.
Deadline
UK/EU applications: 15 January 2020 (for equal consideration)
Late applications will be considered if there are places available.
International fee payers can apply throughout the year. But we recommend applying as early as possible, to make time for visa and travel arrangements.
Tuition fees 2020-21
£9,250 - full-time UK/EU
£16,000 - full-time international
Tuition fees are set annually and are subject to review each year. The University may, therefore, raise tuition fees in the second or subsequent years of a course, in line with inflation and/or the maximum permitted by law or Government policy. Students will be notified of any changes as soon as possible.
Last updated May 2020
About the School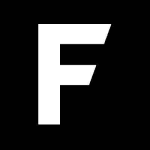 Established in 1902 as Falmouth School of Art, it has grown over a century to become a digital innovation hub. Today, its portfolio of undergraduate and postgraduate courses represents the breadth of ... Read More
Established in 1902 as Falmouth School of Art, it has grown over a century to become a digital innovation hub. Today, its portfolio of undergraduate and postgraduate courses represents the breadth of the Creative Industries, the fastest growing sector in the UK economy. Now, as we face the fourth industrial revolution; as technology provides great opportunities as well as challenges, it's clear that Falmouth's specialisms of creative innovation; creative thinking, problem-solving, communication and storytelling, will be key to future economic and cultural success both at a local and global level.
Read less