BA(Hons) in Commercial Photography
Home ›
BA ›
BA(Hons) in Commercial Photography
Program Description
From creating photographs and films for high-end advertising and marketing campaigns to producing video content for cutting-edge advertorial, you'll develop a strong creative portfolio for a future in commercial photography.
Introduction
This course is new for the entry year 2020.
Gaining a solid understanding of advertising, marketing, branding, narrative and audience, you'll produce innovative photographic, video and multimedia content. You'll learn how to tell compelling, omnichannel stories and shoot real commissions with our in-house agency, building your professional network through work experience in the industry.
You will:
Work on real industry challenges, building the skills to respond to client briefs, from concept through to pitch and delivery.
Collaborate with other Falmouth students on live campaigns and brand strategies.
Explore still life, food, product, portrait, beauty, fashion, location, lifestyle, documentary, interiors and architecture in both still and moving image.
Gain a thorough understanding of planning, project management and workflow, including pre- and post-production, design, layout and retouching.
Use the latest camera technology and professional lighting systems in our state-of-the-art studios and digital post-production suites.
Evolve valuable skills in creative problem solving, critical thinking, negotiation and collaboration, alongside budget management and legal and ethical considerations.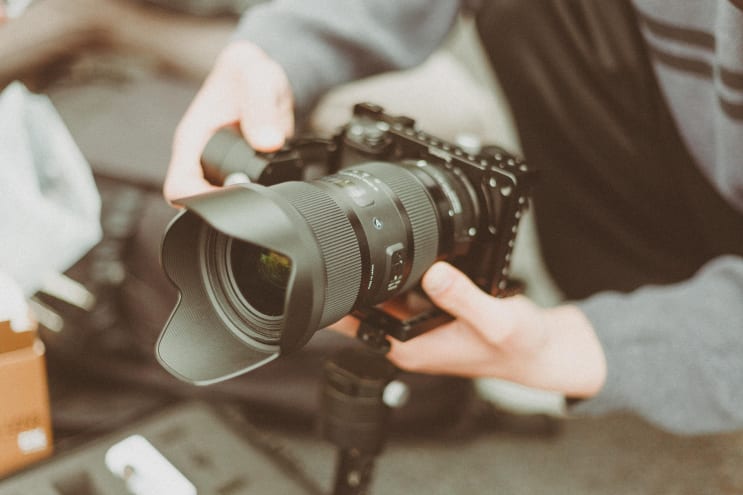 What you'll learn
As part of our Commercial Photography degree, you'll gain a solid understanding of advertising, marketing, branding, narrative and audience. Using industry-standard technologies, equipment and processes, you'll produce innovative photographic, video and multimedia content.
Year one
From day one you'll develop specialist photographic skills and learn to market yourself as a professional visual content producer. You'll explore the contexts and histories of modern advertising and the fundamentals of marketing communications, and we'll introduce you to a range of commercial photography and moving image-making techniques and technologies.
Modules
Elements of Commercial Practice
You'll be introduced to the fundamentals of commercial photographic techniques and the contexts of practice, project development, research methodologies and health and safety. Through inductions and practical workshops, you'll develop the necessary digital photographic studio lighting skills.
Professional Practice
You'll be introduced to key industry issues, copyright and business practices, allowing you to construct your professional identity while researching and interrogating the importance of professional ethics. You will design and construct your own website and business profile and build your social media presence while developing your CV through workshops, lectures and tutorials.
Developing Approaches to Commercial Practice
You'll take part in technical inductions and workshops to develop digital production skills, from working with professional studio equipment through to the use of moving image. Responding to a series of briefs, you'll create a portfolio of multi-channel digital content and build your understanding of advertising and visual marketing campaigns.
Image in Context
This module focuses on how the photographic image is disseminated within the creative industries. You will explore methods of describing and analysing photographs within the context in which they are placed, exploring key concepts in visual culture and media studies. This will help your understanding of the relationship between image and text, and the professional contexts in which photographic images function.
Year two
Through portfolio development, live briefs and work placements, you'll raise your level of technical ability, explore the commercial environment and build on your critical and collaborative working skills. You'll also begin to investigate using photography and moving image within multi-channel campaigns and use theories and concepts to critically reflect on the impact of emerging technologies.
Modules
Building Brand Narrative
This practice-based module will equip you with an understanding of brand narratives and digital storytelling. Through a series of lectures and workshops, you'll gain insight into how brands build communication strategies. From this, you'll go on to develop the project management and moving image production skills needed to produce content in line with brand identity.
Collaborative Project
Working within a small team, you'll research and build a proposal for a collaborative project. You'll have a choice of outputs to work on, which may include: a set build, publication, short film, socially engaged/community project, or a self-initiated collaborative entrepreneurial proposal. Working collaboratively, you will develop an awareness of a variety of roles within the photographic and creative industries, considering ethics, copyright law and other legal matters relating to professional practice.
The Knowhow
In this module, you'll gain an understanding of commercial photographic industries and their working practices by honing your business acumen, your ability to interpret briefs and your understanding of industry terminology. You'll also develop your communication skills and pitching/presentation skills and undertake an industry case study.
Audience and Context
Working on a series of live briefs, you'll build your own self-directed practice through the production of a personalised portfolio. This module is designed to progress independent practice alongside building your awareness of the professional context in which your own practice is situated.
Work Experience
This module will prepare you with the professional skills and experience to pursue a career in creative practice. You will consider a range of career opportunities available within the photographic, environmental and conservation sectors. Tutors will help to identify your own particular strengths and interests and support you in the initiation and organisation of a work placement (typically two weeks' duration or equivalent).
Year three
The final year of your Commercial Photography degree represents your chance to shape your professional and creative identity. Putting your skills to use, you'll showcase your unique photographic practice and critical mind through your final contextual project, portfolio and degree show.
Modules
Developmental Portfolio
Based on the interests you have developed in the previous two years, you'll produce a commercial portfolio that begins to define your individual practice. Emphasis will be on research and exploration towards the completion of your final major project.
Contextual Project
Working independently, with supervision, you'll research, explore and develop your own interests to build a final piece of academic work. This will contextualise where your commercial practice fits within the industry. This project may take the form of a written essay, a curatorial proposal or a multimedia/moving image piece of work.
Final Project
You'll produce a professional commercial portfolio and final exhibition presentation of your practice that will help you enter into your chosen career path after university. This final project should reflect your technical skill, creativity and individuality to industry-level standards.
The modules above are those being studied by our students or proposed new ones. Programme structures and modules can change as part of our curriculum enhancement and review processes. If a certain module is important to you, please discuss it with the Course Leader.
How you'll learn
You'll build valuable technical, critical and business skills through lectures, seminars, tutorials, workshops, group 'crits', work placements and masterclasses from industry experts.
Assessment methods
Coursework assignments with no formal examinations.
Portfolios, projects, exhibitions, journals, presentations and papers.
Staff
As well as our staff of experienced photography, advertising and branding practitioners, you'll gain insights and placement opportunities from a network of inspiring visiting professionals.
Facilities
Hire stores housing a huge range of professional digital cameras, lenses and peripherals.
Professional photographic studios and lighting.
Location lighting kits.
Digital post-production suites.
In-house professional Photo Lab.
Discounted student membership through our affiliation with the Association of Photographers.
A range of creative workshops across the university through the Workshops Festival and Wednesday Open Workshops.
How to apply
Apply via UCAS
Ready to join us? If you're applying through UCAS Apply and Track, you'll need to reference the university and course codes below.
University code: F33
Course code: W643
Applying as an international student?
International students can apply for a course through UCAS, via an agent or directly with the university.
Entry requirements

We consider all applications on their own individual merit and potential. We invite all applicants to an interview day or audition to give them the opportunity to demonstrate this along with what inspires and motivates them in their field. Applicants will also be able to show their portfolio or give a performance depending on the course. We welcome applications from all subject backgrounds, whether you've specialised in STEM, the arts or humanities.
As a guide our typical offer at an undergraduate level is 104 – 120 UCAS Tariff points, primarily from Level 3 qualifications such as but not limited to A-levels, a BTEC Extended Diploma or a Foundation Diploma.
Language requirements

For applicants whose first language is English, we require you to have or be working towards GCSE English Language Grade 4 (C), or equivalent.
If English is not your first language you will need to meet the same standard which is equivalent to the IELTS Academic 6.0 overall score, with at least 5.5 in Reading, Writing, Speaking and Listening. We accept a range of in-country equivalencies and approved tests.
If you need a Tier 4 student visa to study in the UK, you'll need to take an approved Secure English Language Test (SELT). You can read our English Language Requirements for more information.
Deadlines
UK/EU applications: 15 January 2020 (for equal consideration)
Late applications will be considered if there are places available.
International fee payers can apply throughout the year. But we recommend applying as early as possible, to make time for visa and travel arrangements.
Tuition fees 2020-21
£9,250 - full-time UK/EU
£16,000 - full-time international
Tuition fees are set annually and are subject to review each year. The University may, therefore, raise tuition fees in the second or subsequent years of a course, in line with inflation and/or the maximum permitted by law or Government policy. Students will be notified of any changes as soon as possible.
Last updated May 2020
About the School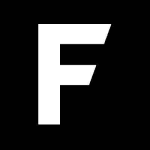 Established in 1902 as Falmouth School of Art, it has grown over a century to become a digital innovation hub. Today, its portfolio of undergraduate and postgraduate courses represents the breadth of ... Read More
Established in 1902 as Falmouth School of Art, it has grown over a century to become a digital innovation hub. Today, its portfolio of undergraduate and postgraduate courses represents the breadth of the Creative Industries, the fastest growing sector in the UK economy. Now, as we face the fourth industrial revolution; as technology provides great opportunities as well as challenges, it's clear that Falmouth's specialisms of creative innovation; creative thinking, problem-solving, communication and storytelling, will be key to future economic and cultural success both at a local and global level.
Read less