Program Description
Develop the skills needed to succeed in the booming animation and visual effects industry. Work on live briefs and hone your art and digital skills with our high-tech kit and facilities, creating films that will launch your career.
Introduction
We'll support you to develop original imaginative stories, master directing and producing techniques, learn the patience of stop motion and the complexity of rigging and modelling. You'll play in 2D and 3D, in physical clay and the digital world, to produce films that make a mark.
You will:
Have the chance to work on live briefs for globally renowned organisations.
Have the opportunity to submit second-year films to national festivals.
Benefit from industry mentors in your third year with the likes of Cecilia Hay (Production Coordinator, Passion Pictures), Matt Tinsley (VFX Coordinator, Quantum of Solace) and Tony Farquhar–Smith (Isle of Dogs).
Pitch your third-year project to an industry panel.
Have the chance to work on our in-house micro-budget feature films.
What we're looking for
We want someone who:
Can present creative thoughts and responses through a range of media, and articulate the thought processes that led to the final outcome.
Understands the medium and its cultural and historical contexts.
Can articulate their desire and decision to take on a sustained period of study at the higher education level.
Knows how the course is delivered and how the curriculum aligns with their ambitions.
Understands key modern cultural or historical paradigms.
Is self-motivated, hard-working, resilient, persevering and a strong team player.
What our graduates do
From animators at Aardman, to VFX Coordinators at MPC, to production staff at Passion Pictures, to creating their own companies, our graduates have turned their degrees into exciting careers.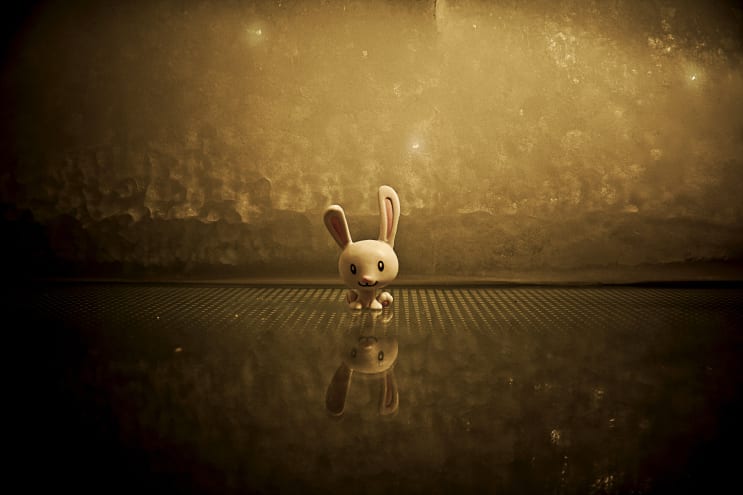 What you'll learn
Joining our Animation degree, you'll build your real-world abilities, learn to think creatively and produce a range of animation and visual effects. You'll work to industry standards, collaborating in multi-skilled teams and using professional processes to solve complex problems. And by taking a critical look at your work and working methods, you'll build the independent judgment skills crucial to your career.
Year one
Working as an individual and in teams, you'll develop your core animation skills in 2D, CG and stop-motion. Learning through practical workshops, lectures and tutorials, your first year expands your understanding of storytelling, animation history, film language and sound. You'll also study life drawing, sound development, timing, character production management and acting, and performance and production management.
Modules
The Forge
You'll learn the principles of movement, drawing and performance.
The Foundry
You'll create your first group film.
Mainframe 1
You'll develop your CG skills.
Mainframe 2
You'll refine your CG skills.
Animation Perspectives
You'll be introduced to the history and theory of animation and VFX.
Year two
The second year of our animation course is designed to put your work on the international stage. This is where you'll specialise as an animator or visual effects artist, honing your skills and aligning them with your specialism. Working in teams, you'll learn how to collaborate with students on other courses, and how to succeed at festivals by making films for the public. Your second year also gives you the opportunity to study abroad with one of our international partners.
Modules
Reboot 1
Focusing your CG skills.
Reboot 2
Fastering your CG skills.
Research & Proposals
Define and articulate your area of research.
Optional modules

Short Film 1
VFX Widescreen
Short Film 2
VFX Resolution
Year three
Working in your chosen specialist role, you'll complete a major team-based animation or visual effects practice project spanning the whole year. With an industry mentor, you'll continue to collaborate with specialists from other subject areas, including film, television, music and acting. You'll also support your practice project and prepare for the industry with an extended research project, and by refining your portfolio, showreel and web presence – fully priming you for a successful career.
Modules
Extended Research
Focusing your area of research
Professional Outlook
Preparation for employment
Optional modules

Animation Pre-Production
VFX Pre-Production
Animation Production
VFX Production
The modules above are those being studied by our students or proposed new ones. Programme structures and modules can change as part of our curriculum enhancement and review processes. If a certain module is important to you, please discuss it with the Course Leader.
How you'll learn
This course combines theory, creative and technical tuition to meet the demands of today's animation and visual effects industries. By starting as an individual and quickly migrating to working in creative teams, you'll mirror life as an industry professional. You'll also develop your own specialism and career direction, with the option of an animation or visual effects pathway in your second year. Visual effects teams will collaborate with animation or live-action peers to produce high-quality creative work.
On top of lectures, seminars, workshops and tutorials, you'll take on live briefs from industry clients, attend guest lectures, work with an industry mentor in your third year, and have the opportunity to study abroad with one of our international partners.
Assessment methods
Peer group assessment in your first year.
Continuous assessment.
Assignments including practical work, presentations, essays, written or verbal reports and a major research project.
Staff
You'll be taught by a multi-award-winning group of experts in 2D, 3D, stop motion, visual effects directing, production, design, layout and animation. Their connections to some of the best animation and VFX studios in the world provide unique opportunities for you to network and launch your career.
Some members of staff only teach on specific modules, and your course might not feature every member.
School of Film & Television trailer 2018 from Falmouth University on Vimeo.
Facilities
Four animation software studios, containing powerful Dell Precision Workstations with Cintiq 24" & 27" pen displays. Software available includes Autodesk Maya (3D), TV Paint (2D), and Foundry Nuke Studio (VFX Compositing), as well as Adobe Creative Cloud Suite.
Dedicated Stop-motion animation studio equipped with Canon EOS camera bodies, Nikon lenses, Manfrotto grip and Dragonframe capture software.
Life drawing studio and craft area.
Nine Mac Pro edit suites with Avid Media Composer, Adobe Creative Cloud Suite & Da Vinci Resolve.
Two specialist grading suites featuring DaVinci Resolve and 4K preview screens.
Four large production studios:

Production Studio 1: multipurpose studio equipped with three Sony HXC-FB80 studio cameras, chromatte grey screen and full lighting rig. The integral live gallery includes a 4-input Tricaster Ultra HD production system.
Production Studio 2: multipurpose studio and support area for studio 1.
Production Studio 3: multipurpose studio with the lighting rig.
Production Studio 5: Specialist green screen studio with infinity cove & 360-degree subject lighting rig. Access to Xsens motion capture kit and VR/AR/MR equipment.

Two 28 seat 'Post Hubs' for post-production software training - equipped with dual screen Apple iMacs. Software available includes Avid Media Composer, Adobe Creative Cloud, Da Vinci resolve and Pro Tools. Production management software is also available.
25-seat dubbing theatre with Avid S6 mixing desk and Pro Tools Ultimate.
Three further post-production audio suites – all equipped with Pro Tools Ultimate.
Foley/ADR suite with access to a wide range of mics, foley traps and props.
All post-production suites network-linked to Avid NEXIS shared storage system for seamless access and integration of projects.
Digital cameras (HD to 4K) including Arri Alexa, RED, Sony, Canon, Blackmagic, Panasonic alongside Arri SR3 and Bolex 16mm film cameras. Odyssey 7Q+ External Recorders are also available.
Wide range of hot and cold (LED) lighting equipment including systems by Arri, Dedo & Kino Flo alongside traditional blondes and redheads.
Grip and gimbal systems available include Free-Fly Movi M5, Wally Dolly, Indie Dolly, PD1 Dolly, Koolertron Sliders, Glidecam 2000, Libec and Camcrane Jibs.
Audio equipment includes Sound Devices 633 mixers, recorders and an extensive range of microphones.
129-seat cinema, with Christie M Series 2.5k projection and 7.2 surround sound.
How to apply
Apply via UCAS
Ready to join us? If you're applying through UCAS Apply and Track, you'll need to reference the university and course codes below.
University code: F33
Course code: WG64
Applying as an international student?
International students can apply for a course through UCAS, via an agent or directly with the university.
Entry requirements

We consider all applications on their own individual merit and potential. We invite all applicants to an interview day or audition to give them the opportunity to demonstrate this along with what inspires and motivates them in their field. Applicants will also be able to show their portfolio or give a performance depending on the course. We welcome applications from all subject backgrounds, whether you've specialised in STEM, the arts or humanities.
As a guide our typical offer at an undergraduate level is 104 – 120 UCAS Tariff points, primarily from Level 3 qualifications such as but not limited to A-levels, a BTEC Extended Diploma or a Foundation Diploma.
Language requirements

For applicants whose first language is English, we require you to have or be working towards GCSE English Language Grade 4 (C), or equivalent.
If English is not your first language you will need to meet the same standard which is equivalent to the IELTS Academic 6.0 overall score, with at least 5.5 in Reading, Writing, Speaking and Listening. We accept a range of in-country equivalencies and approved tests.
If you need a Tier 4 student visa to study in the UK, you'll need to take an approved Secure English Language Test (SELT). You can read our English Language Requirements for more information.
Deadlines
UK/EU applications: 15 January 2020 (for equal consideration)
Late applications will be considered if there are places available.
International fee payers can apply throughout the year. But we recommend applying as early as possible, to make time for visa and travel arrangements.
Tuition fees 2020-21
£9,250 - full-time UK/EU
£16,000 - full-time international
Tuition fees are set annually and are subject to review each year. The University may, therefore, raise tuition fees in the second or subsequent years of a course, in line with inflation and/or the maximum permitted by law or Government policy. Students will be notified of any changes as soon as possible.
Last updated May 2020
About the School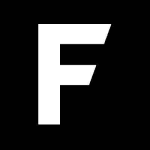 Established in 1902 as Falmouth School of Art, it has grown over a century to become a digital innovation hub. Today, its portfolio of undergraduate and postgraduate courses represents the breadth of ... Read More
Established in 1902 as Falmouth School of Art, it has grown over a century to become a digital innovation hub. Today, its portfolio of undergraduate and postgraduate courses represents the breadth of the Creative Industries, the fastest growing sector in the UK economy. Now, as we face the fourth industrial revolution; as technology provides great opportunities as well as challenges, it's clear that Falmouth's specialisms of creative innovation; creative thinking, problem-solving, communication and storytelling, will be key to future economic and cultural success both at a local and global level.
Read less