B.Sc. Sustainable Building Engineering
Home ›
BSc ›
B.Sc. Sustainable Building Engineering
Program Description
Sustainable Building Engineering
B.Sc. program in Sustainable Building Engineering (Faculty of Civil and Environmental Engineering ), duration: 3,5 years (7 semesters), 210 ECTS points
During studies, student acquires both, theoretical knowledge and practical skills (three programs of internship, including pregraduate internship in a construction company) in sustainable building engineering with a reference to strength of materials, structural analysis, geomechanics, building technology, enterprise management, steel structures, concrete structures, timber structures, technical equipment of the building HVAC, water supply, sewage utilization, energy certification, architecture and city planning.
The graduate will be capable of solving complex problems in civil engineering, with a practical application of computer-aided design, including BIM (building information modeling) technology.
In Poland and the EU, sustainable construction is a new social need. It is considered in the following aspects: ecological, economic and socio-cultural, taking into account knowledge in the field of construction, environmental engineering, and architecture. The objective of the programme is to give all interested candidates the opportunity to gain valuable knowledge in the field of sustainable construction.
Course summary
Semester 1
Mathematics
Building chemistry
Fundamentals of mechanics
Descriptive geometry
Engineering graphics + CAD
Environmental Chemistry and Biology
Humanistic elective I
History of Architecture and Urban
Landscape architecture and energy-saving
Humanistic elective II
Semester 2
Physics
Basics of geology
Basics of surveying
Heat engineering in building
Foreign language (German or Spanish)
Architectural Design
Humanistic elective III
Strength of materials
Building materials
Field training of surveying
Semester 3
Architectural Design with BIM elements (part I)
Concrete technology
Soil mechanics and foundations I
Structural Mechanics part 1
Building Engineering
Building Physics
Construction Law
Calculation Methods
Masonry Structures
Physical education
Semester 4
Fluid mechanics
Sustainable building
Architectural Design with BIM elements (part II)
Theory and town planning
Technology of construction works
Energy Management in Built Environment
ES: Problems of health, hygiene, and safety on a building side
Computer-aided design with BIM
Geotechnical practice
Semester 5
Architectural Design with BIM elements (part III)
ES: Cost estimation / Building economics
Timber Structures
Concrete Structures I
Steel Structures I
Fundamentals of integrated building design
Technical building systems (HVAC)
Technical building systems (water, sewerage, gas)
ES: Sustainable transport / Sustainable municipal management
Semester 6
External infrastructure
Basics of municipal engineering
ES: The basics of quality management / Integrated in building
lifecycle
Industrial Structures
Fundamentals of Road Construction
Basics of Railroads
Bridge Construction Basics
Concrete structures II (with elements of BIM)
Metal Structures II (with elements of BIM)
Organization and planning of the building
Prediploma practice
Semester 7
ES: Concrete Structures III / Precast concrete structures
ES: Metal Structures III / Rail infrastructure
ES: Construction and maintenance of roads / Junction of roads with the planning of communication systems
ES: Renewable Energy Sources / Modern architecture in renewable energy sources
Diploma seminar
Preparation of the diploma thesis with elements of scientific research
University Poznan University of Technology Poznan, POLAND
Degree to be obtained: Bachelor of Science (Engineer)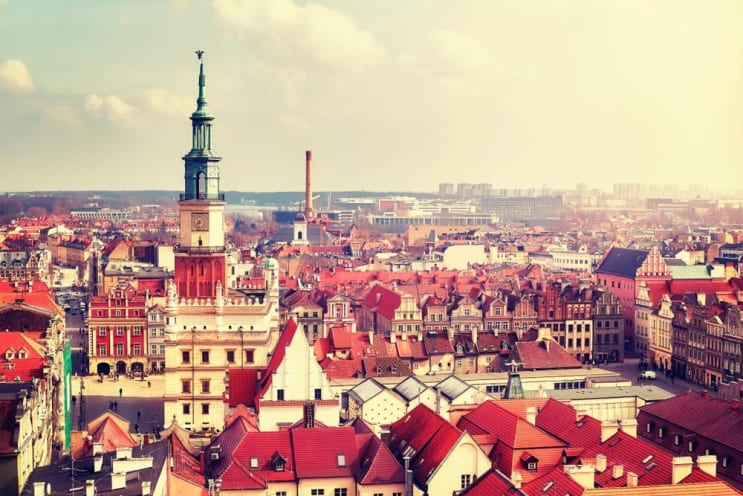 Contact: International Relations Office
Pl. M. Skłodowskiej-Curie 5, 60-965 Poznan
Phone: +48 61 665 3544
Fax: +48 61 665 3956
E-mail study@put.poznan.pl
Language of instruction: English
ETCS points 210
Duration 3.5 years (7 semesters)
Programme begins: 01.10.2020
Programme ends: end of February
Deadline for applications: 13.08.2020
Education requirements:
English language – level B2 (Common European Framework),
Secondary school certificate which entitles its holder to apply to higher education institutions.
Full list of the required documents is
available at: https://www.put.poznan.pl/en/bachelors-degree/documents-required
Mode of instruction Lectures, classes, laboratory classes, projects, practice
Last updated Feb 2020
About the School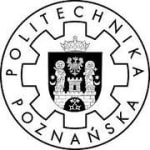 Poznan University of Technology is the best technical university in the Wielkopolskie voivodeship in western Poland. Poznan University of Technology arose from Higher School of Machine Construction, ... Read More
Poznan University of Technology is the best technical university in the Wielkopolskie voivodeship in western Poland. Poznan University of Technology arose from Higher School of Machine Construction, which was founded in 1919. PUT boasts nearly a century of experience in educating highly qualified engineers and researchers in many areas.
Read less