Program Description
©The Chinese University of Hong Kong - Shenzhen
The mission of the program is to equip students with knowledge and technique in computational biology, to allow the development of research skills in the study of the genomic sequences and biomolecular structures, and their functions and dynamics in the biological systems; and to accelerate the translation of research discoveries to improve healthcare.
The advances in bioinformatics and computational biology are redefining our understanding of biology at the molecular level. With the completion of the Human Genome Project and driven by low-cost genomic assays, traditional clinical research has expanded into the realm of big data crunching and mining; The advances in structural biology have made computer-aided drug design an indispensable tool in pharmaceutical industries. Bioinformatics is an interdisciplinary program, including diverse fields like molecular biology, computer science, physics, chemistry, statistics, and data science. In modern biology, it serves as a foundation to understand life processes in biological systems through computational methods and to discover novel biological phenomena in the increasingly data-centric biological and biomedical sciences.
Instead of offering a generic bioinformatics program, this Programme at CUHK(SZ) offers focused training and prepares students in response to the demands from academic, government, and industrial sectors. The emphasis will be on systems biology, algorithm, and biomedical database development. Practical research mandates through an internship at research or industrial organizations will be offered.
Upon completion of the Programme, students will have acquired the ability to:
demonstrate deep knowledge of the principles and the methods of computational techniques in computer science, physical science, and data science;
demonstrate understanding in general biology, including molecular biology, evolution, structural biology, etc.;
master genomic sequences analysis, biomolecular structure modeling, and bio-data management;
design and propose analytical tools for biological processes in the biological systems; and
display a critical and creative attitude in their professional life.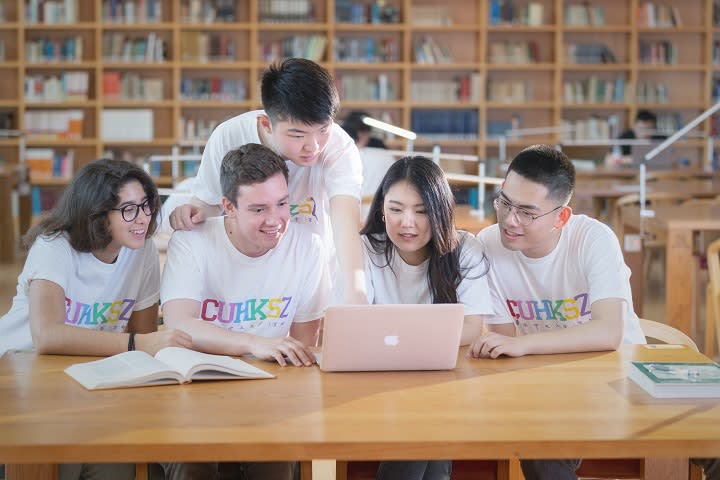 ©The Chinese University of Hong Kong - Shenzhen
Why CUHK Shenzhen?
Quality education
CUHK ranked 46th in the world and 9th in Asia (QS World University Rankings® 2020).
One Brand, Two Campuses: CUHK SZ standards consistent with CUHK.
Top tier teaching staff recruited globally.
17 undergraduate and 17 postgraduate fields of study that combine different disciplines, poised at the cutting edge of human knowledge.
State of the art facilities on a large and comfortable world-class campus.
A forward-looking comprehensive research university with a global vision.
Whole-person education
English as the language of instruction.
Combining Chinese humanistic ideals with western liberal arts content.
An international academic environment.
A collegiate system modeled after CUHK to provide pastoral care and whole-person education.
A lively campus setting with a wide range of activities to encourage social engagement.
Extensive opportunities
Study and build relationships with elite Chinese students.
Shenzhen: China's Silicon Valley and fastest-growing city. Headquarters of numerous high-tech multinational enterprises.
Take your studies beyond the classroom into the Maker's Workshop, Centre for Innovation, Design and Entrepreneurship, university research facilities, internships, and part-time work opportunities.
Study abroad opportunities at elite universities worldwide.
Living costs and tuition fees dramatically lower than universities in many other countries.
University and government scholarships covering full accommodation and tuition fees.
Graduation benefits
CUHK degrees awarded upon graduation.
Approximately two-thirds of graduates continue to postgraduate study at the top 50 universities, including the University of Oxford, Massachusetts Institute of Technology, University of Oxford, National University of Singapore, University of Cambridge, Cornell University, and Imperial College London.
Almost 99% of graduates who seek employment find work soon after graduating from companies like Microsoft, Huawei, PwC, EY, Deloitte, KPMG, Tencent, IBM, P&G, Unilever, and Coca-Cola.
CUHK Shenzhen Alumni program offers ongoing careers support, networking opportunities, and connections back to the university to support your long term development.
Last updated Sep 2020
About the School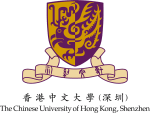 As a young and vibrant university, CUHK Shenzhen is committed to nurturing a new generation of leaders. Through excellence in teaching, research and knowledge transfer, we hope to contribute globally ... Read More
As a young and vibrant university, CUHK Shenzhen is committed to nurturing a new generation of leaders. Through excellence in teaching, research and knowledge transfer, we hope to contribute globally by grooming future generations who are international in outlook, learned in their disciplines, upright in character, and committed to serving the needs of society. We welcome high achieving students from around the globe to take a journey that poses both significant challenges, but also opportunities not available anywhere else in the world.
Read less