Read more about this program on the institution's website
Program Description
As a mass communications student, you'll find a multitude of options for study in your preferred media field – television, radio, print, web, social and digital media, public relations or advertising. You've chosen a field that is constantly evolving in theory, strategy, and technology. Your classrooms and faculty are evolving, too. You'll mix classroom instruction with hands-on experience in the latest techniques and technologies. You'll be mentored by faculty, many who also work as media professionals. You'll build skills and practice your craft at award-winning campus television and radio stations, web and print publications. Practical internships provide an additional stage.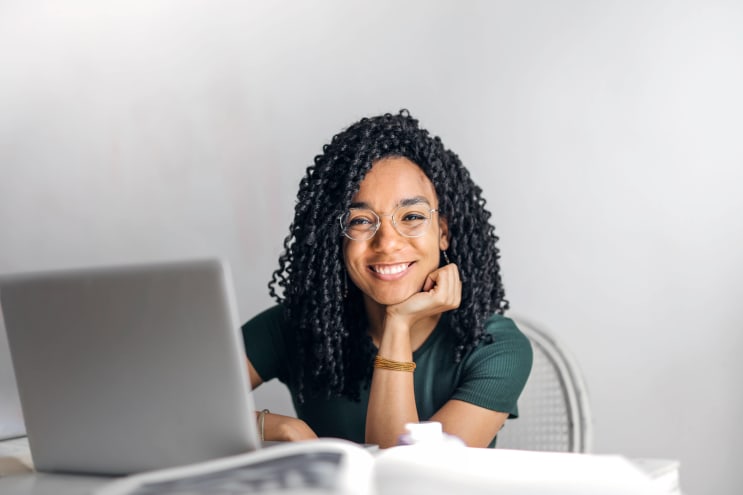 Program Highlights
Bachelor of Science degrees offered in:

Creative Media Production
Journalism
Strategic Communications (Advertising/Public Relations)

Updated and renovated HD television facilities that include two production studios, three sports venues, two production control rooms, a central equipment room, a media room, a master control center and 12 editing suites.
Centrally-located radio (88.1FM KVSC), television (UTVS) and newspaper (University Chronicle) facilities, as well as computer and photo labs in Stewart Hall.
Advanced software including InDesign, Photoshop and Illustrator.
Faculty recognized for academic and professional work who encourage international travel and study to acquire a global perspective, and who contribute to textbooks and conduct timely research.
Active student organizations with a rich tradition of excellence and awards.
Select classes are available online.
Program Distinctions
Top National Academy of Television Arts & Sciences (NATAS) and Broadcast Education Association awards for UTVS-TV.
Numerous American Advertising Federation ADDY Awards awarded to advertising majors.
Society of Professional Journalist awards for print, radio and television productions.
One of two Minnesota schools with accreditation by Accrediting Council on Education in Journalism and Mass Communications.
KVSC radio has a 45-years-plus history in sports and news broadcast.
Notable alumni: Clay Matvick '96 is a sportscaster for the ABC and ESPN networks; Tina Gust '97 is vice president of business development at Minor League Baseball.
Student Organizations
Advertising Federation of St. Cloud State (AdFed)
KVSC-FM (University radio station)
Public Relations Student Society of America (PRSSA)
Society of Professional Journalists (SPJ)
University Chronicle (Campus Newspaper)
University Television Station (UTVS)
National Association of Black Journalists (NABJ) (National affiliation pending)
University Facts & Statistics
1,100+ international students
1 million hours of campus, community volunteer service
NCAA Division I men's and women's hockey teams
$4.8 million HD TV broadcasting renovation
1 of 56 Higher Education Excellence in Diversity (HEED) award winners
Top 3% of the most affordable universities in Forbes' "America's Top Colleges" ranking
Popular Careers
Multimedia Journalist
Anchor/Announcer/Producer
Editor/Publisher
Publications/Graphic/Web Design
Advertising/Marketing
Public relations/Media Relations
Social Media Strategist
Last updated Oct 2020
About the School
At St. Cloud State, an education is about far more than an education. It will be an opportunity to explore ideas, seek out unique perspectives and embrace new challenges – all of which will help you u ... Read More
At St. Cloud State, an education is about far more than an education. It will be an opportunity to explore ideas, seek out unique perspectives and embrace new challenges – all of which will help you unleash your true potential. You will make life-long memories on our 100-acre campus along the scenic Mississippi River. Futures that begin here might seem unassuming at first, but like the mighty Mississippi River, they quickly gather strength. Growing. Surging. Until they're seemingly unstoppable. If you're looking for choice, we've got that covered. We have more than 200 undergraduate programs of study and more than 60 graduate programs, holding nearly every available national accreditation. Founded in 1869, St. Cloud State has evolved into a comprehensive university. We're on a mission to unleash ideas, unleash imagination, purpose, and promise.
Read less