B.Eng. in Industrial Engineering
Read more about this program on the school's website
Program Description
This Bachelor's degree program prepares students within 3.5 years for the area of responsibility found at the interface of the economic and technical functions within an enterprise. It also qualifies, however, for a position in a completely business or technically oriented area. Within this study program, you can specialize in 'Industrial Engineering' from the second year on.
Short Information
Degree
Bachelor of Engineering (B.Eng.)
Location
Wilhelmshaven
Study Start
March 1st and September 20th
Deadlines
Summer semester: December 1st until March 15th.
Winter semester: June 1st until September 15th.
Orientation events
Study on trial or guest for a day
Internship
12 weeks
Duration of Study

7 Semesters

Language

German, during the 5th semester all courses are being taught in English
English courses
During the 5th semester all courses within 'Industrial Engineering' are being taught in the English language (30 CP/ ECTS). These courses are being offered each winter term from September to December with exams taking place in January. If necessary we can organize that you write your exam under the supervision of your home university.
Technology of Cyber-Physical-Systems
Production- and Supply-Networks
Work and Industrial Organization
Enterprise Logistics
Project Management
Facility Layout Planning
Specialization
'Industrial Engineering' prepares for modern work and production systems in an international environment. It focusses on subjects like technology and application of cyber-physical systems, smart factory approaches, and the necessary basics in information technology and microelectronics.
Prerequisites
International students from engineering disciplines in their third year are welcome to apply for these courses. Other recommended fields of studies can be economics or management. It is highly recommended to have English Skills at level B2 (CEFR).
Job profile industrial engineering
Are you interested in innovative products (technology) and how these can be better and more attractively presented in the competitive market (marketing)? Is it appealing to you to organize the perfect delivery process (product management, logistics), to implement quality criteria and environmental sustainability (quality management) or to be responsible for the optimum control and verification of economic processes (controlling)?
The study program Engineering and Management offers you the chance to bring all of these interests together in attaining a unique spectrum of knowledge, which will prepare you for the most diversified job profiles.
Because of the broad education, the areas where graduates of Engineering and Management can work is very multifaceted. A study conducted on a regular basis by the Verband Deutscher Wirtschaftsingenieure (Organization of German Industrial and Management Engineers) highlights the following fields of activity:
Logistics/material logistics/purchasing
Marketing and distribution
Accounting/controlling
Manufacturing/production
Research/development
Management
As the analysis of different branches of industry shows, activities in industrial areas still dominate, although the service sector and commerce are becoming more important. Graduates of Engineering and Management may expect to start their careers in the following fields in particular:
Industrial firms in all sectors
Management consulting
Service enterprises
Public administration
It may be seen once again, that such a widely diversified study program as is offered by Engineering and Management with its combination of business and technology, does an excellent job of meeting the changing requirements on the national and international job market.
The career start is usually made in positions as an administrator, specialist of a certain area, or assistant. Later the graduates have a good chance of moving up to a leadership position or even executive management.
Last updated May 2020
About the School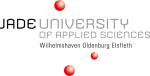 Human values, future orientation, good research conditions, and teaching quality are the cornerstones of Jade University with its three locations in the north-west of Germany. The Core values of Jade ... Read More
Human values, future orientation, good research conditions, and teaching quality are the cornerstones of Jade University with its three locations in the north-west of Germany. The Core values of Jade University of Applied Sciences commits the university to social responsibility and define the framework for planning its development and objectives. The Core values describe the culture we want to embody at Jade University of Applied Sciences.
Read less