B.Eng. in Energy Systems Engineering
Read more about this program on the institution's website
Program Description
In modern-day life, unlimited access to a power supply at any time and in almost any place is expected. However, the future of this supply lies in renewable energies such as wind power, geothermal energy, or solar energy.
As a student of Energy Systems Engineering, you will be trained as an Engineer with the skills to convert power supplies from fossil fuels to renewable sources of energy, involved in a range of areas such as power generation, conversion, transport, usage, and storage. You will learn through practical and theoretical instruction to explore the technical and economic aspects of current energy systems, to gain in-depth cross-sectional expertise in the supply, integration, and storage of future energy systems. Your future could be at the forefront of this exciting transitional period, you could shape the development of emerging power supply concepts, be involved in the decentralization of energy systems, or work on the continued development of smart power grids.
As an Engineer with excellent global qualification, you could create a sustainable and more environmentally friendly power industry for the future.
Fact Sheet Energy Systems Engineering
Degree: Bachelor of Engineering (B.Eng.).
Duration: 7 semesters.
Start: October (winter semester).
Location: European Campus Rottal-Inn, Pfarrkirchen, Germany.
Course language: English.
Admission requirements:

General university entrance qualification.
English level B2.

Fees: No tuition fees, only €62 student services fee per semester.
Career Prospects
The transformation of energy systems and their supply technologies is an exciting area, regarded as a major global development challenge that will remain dominant over the lifespan of your future career. Expect to develop your career as a graduate in the following fields:
Development of energy systems and smart grids.
Smart buildings: design and development of intelligent energy management systems.
Deploying, commissioning, service, and maintenance.
Monitoring and assessment of energy systems.
Management of energy networks (electricity and gas).
Project planning.
You will be taught completely in English and this language training, coupled with intercultural aspects of the course, will perfectly prepare you for success in the national and international job market.
Subject Overview
Overview of the courses (From the Study and Examination Regulations), Weekly Semester Hours (SWS), and ECTS (European Credit Transfer and Accumulation System) for the program Energy Systems Engineering.
1st Semester
SWS
ECTS
Analytical Principles of Engineering
4
5
Informatics I
4
5
Fundamentals of Electrical Engineering
4
5
Physics
4
5
Chemistry
4
5
Foreign Language I
4
4
2nd Semester
SWS
ECTS
Mathematics for Engineering
4
5
Informatics II
4
5
Electrical and Power Engineering
4
5
Lab Work in Natural Sciences
4
5
Materials and Design
4
5
Intercultural Competences
2
2
Compulsory elective subject of a general academic nature (AWP) I
2
2
Foreign Language II
2
2
3rd Semester
SWS
ECTS
Advanced Mathematics
4
5
Energy Technology
4
5
Measurement and Control Engineering
4
5
Fundamentals of Energy Economy
4
5
Project Work I including Scientific Writing
6
6
Foreign Language III
4
4
4th Semester
SWS
ECTS
Project Work II incl. Simulation and Design
6
6
Renewable Energies
4
5
Sustainability
4
5
Plant Engineering
4
5
Compulsory Elective I*
2
2
Project Work II including Simulation and Design
4
5
Compulsory elective subject of a general academic nature (AWP) II
2
2
Foreign Language IV
2
2
5th Semester
SWS
ECTS
Internship including PLV seminars
30
30
6th Semester
SWS
ECTS
Power Grid Technologies
4
5
Energy Storage
4
5
Smart Systems and Technologies
4
5
Compulsory Elective II*
4
5
Project Work III including Lab Work in Energy Systems
8
10
7th Semester
SWS
ECTS
Grid Management
4
5
Site Planning and GIS
4
5
Compulsory Elective III*
4
5
Bachelor Thesis incl. Bachelor Seminar
14
15
*Compulsory Elective I-III: Students must acquire 15 ECTS credits from the "Pool of Electives I-III"
Pool of Electives I-III
Advanced Fluid and Energy Technology
Computer Simulation in Energy and Resource Economics
Energy and Ressource Efficiency
Energy Economics Policy
Entrepreneurship
Finance and Accounting
Health Safety Environment
International Energy Regulations
Modeling Theory
MRO-Strategies and Process Reliability
Operational Processes
Principles of Energy Systems Management
Process Engineering
Process Optimization
Safety and Security in Energy Systems
Strategic Planning and Project Management
Technology and Intellectual Property Rights Management
Application Period
Regular application period:
It starts on 15 April for entry in October.
15 November - 15 January for entry in March.
Exceptions:
Master Strategic and International Management application portal open till 15 February for entry in March.
Master of Applied Research in Engineering Sciences application period is 15 April - 15 June for entry in October and 15 November - 15 December for entry in March.
Last updated Nov 2020
About the School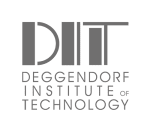 Founded in 1994, we are a modern, multi-award-winning and excellently equipped university teaching undergraduate and postgraduate degree courses designed around the demands of national and global busi ... Read More
Founded in 1994, we are a modern, multi-award-winning and excellently equipped university teaching undergraduate and postgraduate degree courses designed around the demands of national and global business and commerce. We strive for academic excellence and indeed rank among the best universities of applied sciences in Germany.
Read less