B.Eng. Mechanical Engineering (ME)
Read more about this program on the institution's website
Program Description
Curriculum Outline
Mechanical engineering is concerned with the mechanisms of energy conversion and their utilization in all fields of industry, as well as in improving the quality of life for everyone. The mechanical engineering discipline has always been central to engineering. Mechanical engineers are involved in a wide range of technological activities which include: production, building-facilities, chemical processing, power generation, material science, mining and mineral extraction, transportation, aerospace engineering, and so on. For these reasons, all industries require the services of mechanical engineers.
The aim of the Mechanical Engineering Program at SIITis to provide effective education to prospective engineers, giving them the ability to plan, administer, and manage the latest technologies. Two main areas of study are emphasized in this program; these are (1) general mechanical engineering, and (2) energy management.
Engineering science is taught mainly in the first and second years. Specialized mechanical engineering courses are offered to third and fourth-year students. Additionally, the fundamentals of electrical engineering and industrial practice are included in the undergraduate program in mechanical engineering.
In order to serve industry competently, students have to be exposed to real equipment and processes. Two laboratory courses are required. An extended laboratory course is offered as an elective subject to senior projects, and guided by members of the teaching staff. As engineering students should obtain some experience in the industry in order to learn the ways of industrial life and work, an industrial training course is offered for mechanical engineering students.
In addition, ME students can choose among three optional tracks (Senior Project Track, Foreign Exchange Track, and Extended Training Track).
Senior Project Track is designed for ME students who wish to conduct a project under the supervision of ME faculty members.
Foreign Exchange Track is designed for students who wish to participate in a student exchange program with foreign partner universities.
Extended Training Track is designed for students who wish to conduct a co-operative training program in the industry.
Structure and Components
General Basic Courses - 30 Credits
Major Courses - 113 Credits
Free Elective Courses - 6 Credits
Total: 149 Credits
Sirindhorn International Institute of Technology
If your dream is to study in an international program in Engineering, Technology, or Management, SIIT is the best choice for your study and your future. Whether you plan to continue your graduate study in Thailand or abroad or to work in international organizations, you will be able to achieve your goals with the fully qualified full-time professors at SIIT. For more than 20 years, SIIT has not only produced highly qualified graduates, it also has continuously published the highest number of research papers per faculty member in the country.

Sirindhorn International Institute of Technology (SIIT), Thammasat University, was established in 1992 in cooperation with Thammasat University, the Japan Federation of Economic Organizations (KEIDANREN), and the Federation of Thai Industries (FTI). SIIT's objectives are to produce highly qualified engineers and technologists, who are competent in advanced technology, proficient in English communication, and able to manage and carry out research in engineering and technology.

Our graduates have worked in multinational and global companies both in the private and public sectors. Those who have chosen to pursue further studies have been admitted into leading universities all over the world.
The Agreement of Admission to Major Academic Program
There are 3 fields of studies:
Engineering: Civil Engineering, Electronics Engineering, Chemical Engineering, Mechanical Engineering, and Industrial Engineering and Logistics Systems.
Computer Engineering and Digital Engineering.
Management: Management Technology and Engineering Management.
All students will apply for the selection of their Major Academic Programs at the end of the first year. Successful admission to a desired major depends on a student's grade-point average at the end of the first Academic Year, as well as the demand for the chosen program. Priority for selection will be given to students whose selection is within the field of their choice indicated at the time of admission to SIIT.
Estimated Expenses for the Bachelor's Degree at SIIT
First semester (August-December) and Second semester (January-May)

Last updated Jan 2021
About the School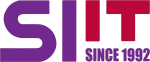 Sirindhorn International Institute of Technology (SIIT) offers undergraduate and graduate programs (master and doctoral levels) leading to the Bachelor of Engineering (B.Eng.), Bachelor of Science (B. ... Read More
Sirindhorn International Institute of Technology (SIIT) offers undergraduate and graduate programs (master and doctoral levels) leading to the Bachelor of Engineering (B.Eng.), Bachelor of Science (B.Sc.), Master of Engineering (M.Eng.), Master of Science (M.Sc.), and Doctor of Philosophy (Ph.D.).
Read less