B.Eng. Electronic Information Engineering
Program Description
©The Chinese University of Hong Kong - Shenzhen
Information and communication technology has become the main driving force of China's economic development. New Internet-related products and services (online banking, online trading) are booming, significantly changing people's daily lives. In the foreseeable future, the revenue generated from e-commerce will exceed that of many traditional industries. In turn, higher demands have been placed on Internet performance. Our Bachelor of Engineering in Electronic Information Engineering will position you at the leading edge of this field, master of widely applicable knowledge and skills that will help create the future of IT. You will not only learn principles and techniques of information transmission, storage, processing, and analysis but also engage in developing ideas, designing prototypes and even participating in technology transfer to commercial enterprises.
Why CUHK Shenzhen?
Quality education
CUHK ranked 46th in the world and 9th in Asia (QS World University Rankings® 2020).
One Brand, Two Campuses: CUHK SZ standards consistent with CUHK.
Top tier teaching staff recruited globally.
17 undergraduate and 17 postgraduate fields of study that combine different disciplines, poised at the cutting edge of human knowledge.
State of the art facilities on a large and comfortable world-class campus.
Forward-looking comprehensive research university with a global vision.
Whole-person education
English as the language of instruction.
Combining Chinese humanistic ideals with western liberal arts content.
An international academic environment.
A collegiate system modeled after CUHK to provide pastoral care and whole-person education.
A lively campus setting with a wide range of activities to encourage social engagement.
Extensive opportunities
Study and build relationships with elite Chinese students.
Shenzhen: China's Silicon Valley and fastest-growing city. Headquarters of numerous high-tech multinational enterprises.
Take your studies beyond the classroom into the Maker's Workshop, Centre for Innovation, Design and Entrepreneurship, university research facilities, internships, and part-time work opportunities.
Study abroad opportunities at elite universities worldwide.
Living costs and tuition fees dramatically lower than universities in many other countries.
University and government scholarships covering full accommodation and tuition fees.
Graduation benefits
CUHK degrees awarded upon graduation.
Approximately two-thirds of graduates continue to postgraduate study at the top 50 universities, including the University of Oxford, Massachusetts Institute of Technology, University of Oxford, National University of Singapore, University of Cambridge, Cornell University, and Imperial College London.
Almost 99% of graduates who seek employment find work soon after graduating from companies like Microsoft, Huawei, PwC, EY, Deloitte, KPMG, Tencent, IBM, P&G, Unilever, and Coca-Cola.
CUHK Shenzhen Alumni program offers ongoing careers support, networking opportunities and connections back to the university to support your long term development.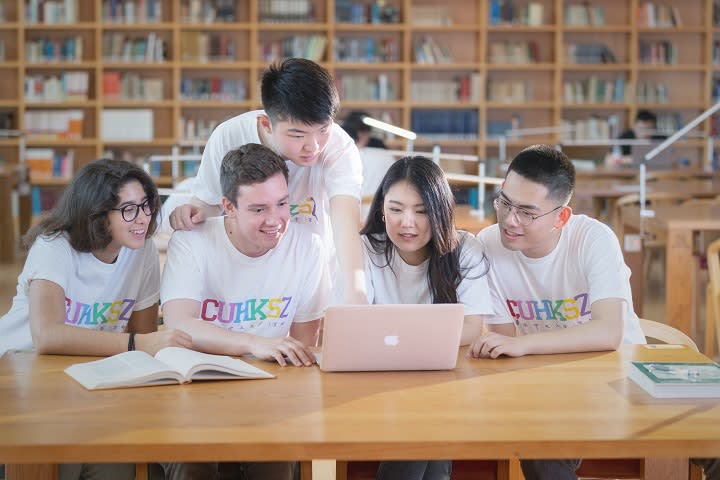 ©The Chinese University of Hong Kong - Shenzhen
How to apply?
Online applications can be submitted at http://admissions.cuhk.edu.cn/en. You will need to include a copy of the photo page of your passport, academic transcripts, proof of English proficiency, two recommendation letters and a personal statement. The closing date for applications is 15 June 2020.
Entry requirements
A-Level – 3 x B in AL, or 2 x B in AL and 2 x B in AS
IB – 30 points out of 45
SAT / ACT / AP –

Senior Secondary School Graduation Diploma / Certificate; and
an overall total score of 1190 out of 1600 in SAT or a composite score of 24 in ACT; and
a score of 600 each in 2 SAT Subject Tests/grade 3 each in 2 Advanced Placement (AP) Tests
Strong mathematics and physics are essential and good chemistry is preferred. Demonstrated background or studies in engineering and robotics are an advantage. A full list of the admission requirements can be found at https://admissions.cuhk.edu.cn/upLoad/admissions/Admission-Requirements2020.pdf
Last updated Apr 2020
About the School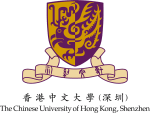 As a young and vibrant university, CUHK Shenzhen is committed to nurturing a new generation of leaders. Through excellence in teaching, research and knowledge transfer, we hope to contribute globally ... Read More
As a young and vibrant university, CUHK Shenzhen is committed to nurturing a new generation of leaders. Through excellence in teaching, research and knowledge transfer, we hope to contribute globally by grooming future generations who are international in outlook, learned in their disciplines, upright in character, and committed to serving the needs of society. We welcome high achieving students from around the globe to take a journey that poses both significant challenges, but also opportunities not available anywhere else in the world.
Read less