Program Description
English as a Second Language - Teaching
PROGRAMS OF STUDY: B.A. in Teaching English as a Second Language (ESL) for Teacher Licensure
Why study Teaching English as a Second Language at MC?
Are you ready to make a difference in a student's life? Maryville College's major in Teaching English as a Second Language (TSEL) prepares you to work with prekindergarten through 12th-grade language learners. Studies emphasize linguistics, second language acquisition, the psychology of language development and the pedagogical skills needed to have an impact on young English learners. With a requirement to minor in a foreign language, you will better understand the process of learning a language, which will help you connect to your students.
Maryville College Works is a comprehensive career preparation program that is integrated into the College's four-year liberal arts curriculum. Key components include assessment, advising, networking and professional experiences.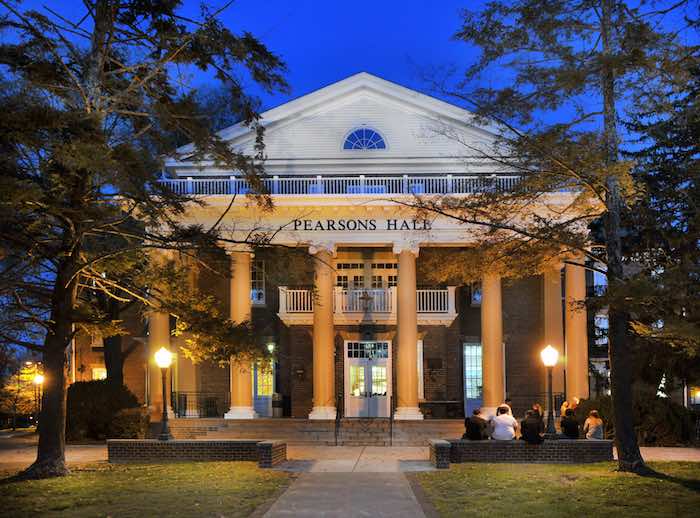 ON CAMPUS OPPORTUNITIES
For more than 30 years, Maryville College has operated an intensive English as a Second Language (ESL) program on its campus. Every five weeks, the College welcomes new students from around the world who wish to improve their English language skills. Students majoring in TESL have the opportunity to interact in both formal and informal settings with students from a wide variety of countries, to observe ESL classes, and potentially to pursue work-study or internship arrangements with the ESL program.
EXTERNAL RELATIONSHIPS
Alcoa City Schools
Blount County School System
Maryville City Schools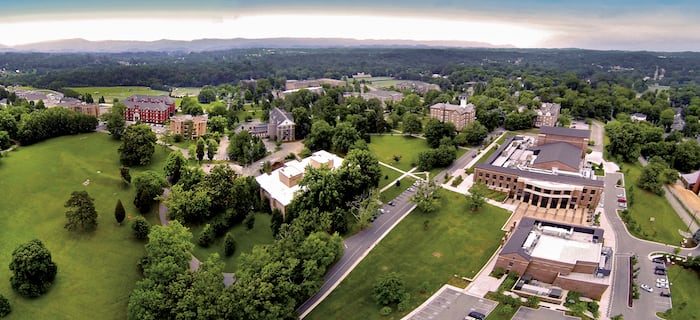 Meet a current student
Byjan Kajaei '18
Hometown: Antioch, Tenn.
Byjan has taken advantage of numerous opportunities to explore her chosen field. She teaches ESL as a volunteer at a local site and has been working with the College's Center for International Education since her freshman year. In the summer of 2017, Byjan studied abroad in Nagoya, Japan, in an immersive Japanese language program. "Thanks to those experiences, I am much better equipped to teach my future students and pursue a master's degree in Teaching English to Speakers of Other Languages (TESOL)," she said. "The Career Center has also been vital in my preparation, helping me solidify my resume and conduct the job search."
Outcomes of Recent Grads
Featured Graduate
NIKKI WILKS '12
CURRENTLY: ENGLISH TEACHER AT KINGSBURY HIGH SCHOOL IN MEMPHIS, TENN.
Although Nikki didn't know she would be teaching English instead of ESL when she graduated, her major prepared her for her role at Kingsbury, one of the most diverse schools in Memphis, Tenn. "Kingsbury's students speak 22 native languages. Nearly 20 percent of them are immigrants or refugees from more than two dozen countries. I'm getting to experience cultural diversity that would be hard to come by unless I was an extensive world traveler," she explained. "Maryville requires a minor in a foreign language because they want us to know what it feels like. It's helped me be more patient in the classroom and get more creative with the way I'm teaching."
Video Gallery
Career Options
There is an increasing demand for TESL professionals in our school systems.
Graduates of our program are very attractive to school systems not only for their ability to teach TESL to a wide range of students but also because our graduates have teaching endorsements in the foreign language minor they completed. Other options include graduate study in linguistics and teaching English in foreign countries.
Learning Outcomes
Students successfully completing the program of study will have achieved:
Understand linguistic terms and concepts essential for teaching English as a second language.
Identify by name all the phrasal and clausal syntactic structures commonly used in the formation of English sentences.
Draw generative tree diagrams of kernel sentences in English.
Describe how the phonemes of American English are produced in the mouth.
Read and write phonetic transcriptions using the International Phonetic Alphabet.
Understand the stages of language development in children that can normally be expected at different ages.
Understand a range of methodologies and approaches for teaching English that are suitable for learners of different ages and levels of English ability.
Articulate a philosophy of standards of correctness that balances respect for linguistic diversity with acknowledgment of the reality of both sociolinguistic prejudice and culturally determined norms of correctness.
Articulate how their own experience as learners of a second language facilitates empathetic understanding of their students as language learners.
Conceive and execute an original research study on a topic related to teaching English as a second language.
Effectively communicate information about a TESL research project through development and delivery of an oral presentation.
Required Courses
Major / Licensure
The Major in Teaching English as a Second Language is offered as an initial endorsement teacher licensure program for teaching pre-kindergarten through twelfth grade. The major is interdisciplinary and also requires the equivalent of the completion of a foreign language minor. The Major requires 25 credit hours in major courses and a minimum of 15 credit hours equivalent to a minor in one of the following foreign languages: Spanish, German, or American Sign Language.
Required courses:
ENG 219: Advanced Rhetoric and Grammar (3 hours)
ENG 311: History of the English Language (3 hours)
ENG 312: Linguistic Theory and Second Language Acquisition (3 hours)
ENG 351-352: Senior Thesis (6 hours)
HUM 347: Research in the Humanities (1 hour)
PSY 211: Child Development (3 hours)
PSY 306: Language Development (3 hours)
SOC 211: Cultural Anthropology (3 hours)
Additional liberal studies courses include:
PSY 101: Introductory Psychology (3 hours)
SOC 271: Sociology of Education (3 hours)
Requirements for the mandatory foreign language minor may be found under Spanish, German, or American Sign Language. The minor in German requires a period of study abroad.
Also required are 31 credit hours in professional education courses listed below:
PSY 218: Psychology of Adolescence (3 hours)
PSY 334: Culturally Diverse and Exceptional Children (3 hours)
PHR 236: Health Issues in Education (2 hours)
EDU 302: Educational Technology (2 hours)
EDU 303: Models of Classroom Instruction (K-6) (2 hours)
EDU 305: Strategies for Classroom Management (K-6) (2 hours)
EDU 321: Reading and Writing in the Content Classrooms (2 hours)
EDU 323: Reading and Writing (K-4) (3 hours)
EDU 343: Practicum in Methods and Materials (6 hours required)
EDU 401: Student Teaching (9 hours)
EDU 402: Professional Seminar on Teaching (3 hours)
Student teaching involves a full semester, with experiences in teaching English as a second language at both the pre-K-5 and 6-12 settings.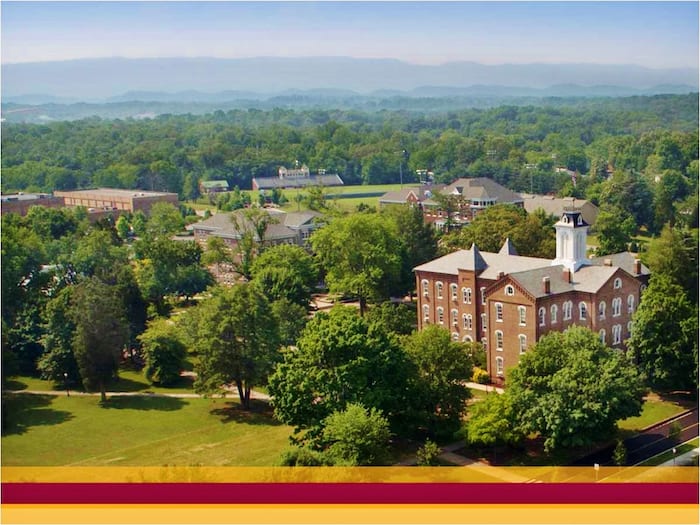 Last updated Feb 2018
About the School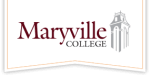 Maryville College is ideally situated in Maryville, Tenn., between the Great Smoky Mountains National Park and Knoxville, the state's third largest city. Known for offering its students a rigorous and ... Read More
Maryville College is ideally situated in Maryville, Tenn., between the Great Smoky Mountains National Park and Knoxville, the state's third largest city. Known for offering its students a rigorous and highly personal experience, Maryville College is a nationally ranked institution of higher learning that successfully joins the liberal arts and professional preparation in partnership with others. Founded in 1819, Maryville is the 12th oldest college in the South and maintains an affiliation with the Presbyterian Church (USA). Total enrollment for the fall 2016 semester is 1,198.
Read less