Program Description
Political Science
Why study Political Science at M.C.?
Would you enjoy working for a US political campaign? Do you want to learn more about global political issues and explore solutions to some of the world's biggest social problems through participation in the international Hult Prize competition? Would you like to take the US and international pre-law courses from faculty who regularly travel abroad and have worked as D.C.-based policy analysts, international election observers and documentary filmmakers?
The Political Science (PLS) major at Maryville College prepares you for careers in a host of government, diplomatic, non-government, media and legal fields. Working with professors with professional experience in Washington DC and over two dozen nations around the works, PLS major students learn about political processes, institutions and the theories guiding governments around the world. They also learn how social and economic factors in those nations impact the daily work of government.
Politics comes alive in our major, providing skill sets students use to become successful interns in a host of the US and global organizations, law firms and businesses. Our PLS majors have received public administration, law and public policy graduate degrees from among the best schools in the nation. They work for legislators in Nashville, Washington DC, and for leaders in a number of corners of the world. Come, and be our next political leader. The journey starts here, at Maryville College.
Maryville College Works is a comprehensive career preparation program that is integrated into the College's four-year liberal arts curriculum. Key components include assessment, advising, networking and professional experiences.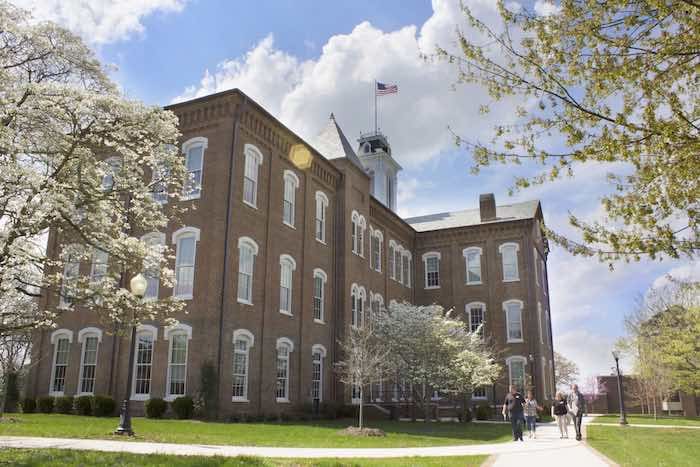 Meet a current student
Kalyn Carpenter '19
Hometown: Granbury, Tex.
Kalyn plans to pursue law school following graduation. During summer 2016, she interned at a law firm in her hometown and was able to work on criminal and family law cases. "The fact that the classes in the Political Science Department are structured in a way that encourages debate and discussion forces you to look at new perspectives and think critically, which is endlessly helpful in the legal world," she said. "Moreover, I feel that these discussions have allowed me to form a stronger perspective on current global issues and think of ways to solve these problems."
Outcomes of Recent Grads
Featured Graduate
BRIAN BUSH '13
CURRENTLY: ATTORNEY WITH KNOX COUNTY PUBLIC DEFENDER'S COMMUNITY LAW OFFICE
Brian's Senior Study was titled "Under One God, Yet Separate: How the Jim Crow Laws Established the Parameters of Economic, Social, and Political Parity for African-Americans Today." He credits the critical thinking and writing required for the project with preparing him for law school. Brian earned his J.D. from the University of Tennessee in May 2016. "Majoring in political science at Maryville College provided me with the tools I needed to go do great things after graduation," he said. "Most importantly, the program challenged me to think critically about the world around me and how I could influence positive changes in it."
Job Placements
Accenture
Apple, Inc.
Chattanooga CARES
Covenant Health
Community Alternatives to Prison Program
GEOCONEX
Helen Ross McNabb Center
IBM
Kimberly-Clark
Nielsen
Oak Ridge National Laboratory
Graduate School Placements
Appalachian School of Law
East Tennessee State University, Archival Studies
Emory University, Masters of Business Administration
George Mason University School of Law
North Park University, Higher Education Administration
University of Nebraska-Lincoln, Survey Research and Methodology
University of Tennessee College of Law
University of Tennessee, Master of Science in Social Work
Vrije University, Amsterdam, International Relations
Washington State University, Criminal Justice
Video Gallery
Learning Outcomes
Students successfully completing the program of study will have achieved the following:
Demonstrate an understanding of the discipline's major theoretical perspectives and methodologies
Apply existing knowledge to current political issues to bolster political engagement
Demonstrate the ability to develop research design that reflects the ability to find, organize, and synthesize statistical, textual and graphical data with the ability to convey this information in a manner consistent with the discipline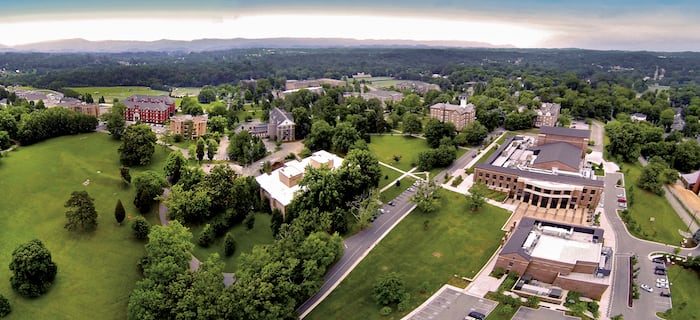 Required Courses
Major
The Major in Political Science requires 46 hours in the principal and related fields. Required courses include:
PLS 121: Contemporary Political Issues (3 hours)
PLS 122: American Government and Politics (3 hours)
PLS 211: Comparative Government and Politics (3 hours)
PLS 212: International Politics (3 hours)
PLS 232: Public Policy (3 hours)
PLS 306: Political Philosophy (3 hours)
Either of the following courses:
PLS 313: Regional Comparative Governments and Politics (3 hours)
or
PLS 316: International Organizations and Law (3 hours)
Either of the following courses:
PLS 321: American Political Process (3 hours)
or
PLS 322: The Judicial Process (3 hours)
Either of the following courses:
PLS 328: Global Feminisms
or
PLS 345: Environmental Politics (3 hours)
or
PLS 349: Selected Topics in Political Science (3 hours)
PLS 351-352: Senior Study (6 hours)
ECN 201: Principles of Economics (4 hours)
Either of the following courses:
MTH 221: Inferential Statistics (3 hours)
or
MTH 222: Regression Analysis (3 hours)
SLS 301: Social Sciences Research Methods (3 hours)
One course selected from the following list:
PSY 101: Introductory Psychology (3 hours)
SOC 101: Introductory Sociology (3 hours)
SOC 211: Cultural Anthropology (3 hours)
Last updated Feb 2018
About the School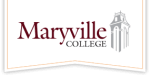 Maryville College is ideally situated in Maryville, Tenn., between the Great Smoky Mountains National Park and Knoxville, the state's third largest city. Known for offering its students a rigorous and ... Read More
Maryville College is ideally situated in Maryville, Tenn., between the Great Smoky Mountains National Park and Knoxville, the state's third largest city. Known for offering its students a rigorous and highly personal experience, Maryville College is a nationally ranked institution of higher learning that successfully joins the liberal arts and professional preparation in partnership with others. Founded in 1819, Maryville is the 12th oldest college in the South and maintains an affiliation with the Presbyterian Church (USA). Total enrollment for the fall 2016 semester is 1,198.
Read less