Program Description
International Business
PROGRAMS OF STUDY: B.A. in International Business
Why study International Business at M.C.?
Are you ready to travel the world? Ready to experience life in foreign cultures? Ready to tackle the challenges of modern global business? All business today is global, or at least affected by global events, and so thinking globally is the first step in learning to navigate today's competitive business world. You'll be immersed in a curriculum that requires you to spend at least a full-semester abroad in one of more than 100 countries and to study, and hopefully, become fluent in, a foreign language. You'll also study international politics, economics, history, religion, and culture, as well as all the business fundamentals of accounting, finance, management, and strategy. You'll form close relationships with faculty that have lived and worked abroad, traveled widely, and who can enrich your education through project-based learning, hands-on application, and invaluable connections. Our International Business major meets the market demand for graduates with a global mindset who are knowledgeable, highly skilled, and experienced.
Maryville College Works is a comprehensive career preparation program that is integrated into the College's four-year liberal arts curriculum. Key components include assessment, advising, networking and professional experiences.
THE BUSINESS ADVISORY BOARD AT M.C.
Comprised of accomplished local business and community leaders, the Board meets twice a year to provide insight and input into the current challenges that organizations face in pursuit of success and effectiveness, particularly as those challenges relate to the knowledge and skill sets required of prospective employees. In turn, M.C. faculty respond to those challenges through curricular innovation and reform. Each meeting involves interaction with current students (such as presentations), keynote speakers, roundtable discussions and workshops.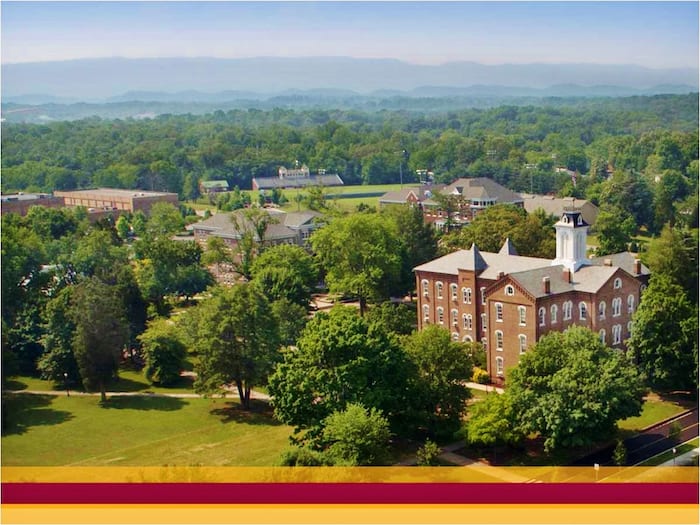 Meet a current student
Daniel Boyer '19
Hometown: Lebanon, Tenn.
During his first tour of campus, when he saw the international flag display hanging in Bartlett Hall, Daniel decided he would enroll at M.C.. In high school, he had developed an interest in the functions and philosophies of business and was intrigued by the chance to study how business is conducted, globally. After graduation, Daniel hopes to find a position with a company that is aiding economic development in a developing country. "I'm not 100 percent sure that I will end up in one of these positions, but one thing I have learned at Maryville College is that there are so many opportunities out there that are just waiting for someone like me to come and take them," he said.
Outcomes of Recent Grads
Featured Graduate
PETER COATS '09
CURRENTLY: DIRECTOR OF CLIENT SOLUTIONS AT KORN FERRY IN SALT LAKE CITY, UTAH
As a student, Peter took advantage of numerous college-sponsored opportunities to travel, work and serve. He worked with InsideOut Development, a leadership development company, for four years after graduation. Now with Korn Ferry, Peter helps organizations align talent strategy with business strategy. "Our research shows that the No. 1 quality to hire for is 'learning agility' or the ability to learn from experience in a consistent systematic way and then apply that learning to perform successfully in new, first-time situations," he said. "A degree in International Business from Maryville College does just that – it provides diverse, rapid-fire opportunities to gain experience in a variety of disciples, courses and countries that will separate you from other candidates competing for the same position."
Job Placements
Brunswick Corporation
IBM
Korn Ferry
PerfectServe, Inc.
Radio Systems Corporation
Tokyu Livable
Graduate School Placements
Appalachian State University
Walker College of Business
Emory University Goizueta Business School
New York University School of Law
University of Tennessee-Knoxville Haslam School of Business
Vrije University, Amsterdam
Video Gallery
Career Options
With this preparation, you can work anywhere in the world in a variety of opportunities. You'll be ready to work in manufacturing, service, or knowledge-based industries with companies that serve international markets, work with international suppliers, or that enjoy the benefits of an internationally diverse workforce. For you, this could mean working in multinational corporations, international banks, trade associations, consulting firms, NGO's and non-profits, Import/export firms, and government ministries.
Learning Outcomes
Students successfully completing the program of study will have achieved the following:
Exercise creative and critical modes of inquiry that provide an understanding of people and organizations around the world that lead to demonstrable ability to:

Assess organizational performance with respect to the needs of its various stakeholders
Understand the complexities, challenges and opportunities posed by their economic, political, technological and social/cultural context.

Demonstrate the ability to communicate clearly and persuasively both orally and in writing
Demonstrate the ability to plan and complete a long-term research project that incorporates management theories and concepts into an organizational and international application
Demonstrate the ability to retrieve and interpret financial and economic data, the thoughtful analysis of that data, and a clear presentation of the results
Demonstrate a global perspective of the relationship between business, management, and the society, and a profound awareness of an intercultural community
To complete a study abroad program and reflect upon the challenges and knowledge gained from the experience
Required Courses
Major
The Major in International Business consists of 48-49 credit hours divided into two sequences of courses. All students take the first sequence which includes the following courses:
PLS 212: International Politics (3 hours)
SLS 299: Issues in Professional Development (2 hours)
SOC 211: Cultural Anthropology (3 hours)
INT 201: Contemporary Global Issues (3 hours)
ECN 201: Principles of Economics (4 hours)
BUS 351-352: Senior Study (6 hours)
OVS 203: Cross-Cultural Preparation for Study Abroad (0-1 hour)
One course selected from the following list:
REL 212: World Religions (3 hours)
HIS 221: Europe and the World in the 20th Century (3 hours)
HIS 333: Studies in Asian History (3 hours)
HIS 334: Studies in Latin American History (3 hours)
HIS 335: Studies in African History (3 hours)
The second sequence of courses includes:
BUS 201: Principles of Management (3 hours)
BUS 215: Principles of Accounting (3 hours)
BUS 329: International Business (3 hours)
BUS 401: Strategic Management (3 hours)
ECN 325: International Trade and Finance (3 hours)
BUS 344: Principles of Finance (3 hours)
Or appropriate courses offered at an approved overseas institution.
All students must also complete two years of a foreign language (one year, normally two courses, beyond the 100-level general education requirement) or demonstrate sufficient foreign language proficiency. When English is a second language for the student in the major, he/she is exempt from the foreign language requirement and may be exempt from the overseas study requirement upon approval of the division chair.
The period of overseas study ideally will be at least a full semester at a foreign institution as described under Study Abroad in this catalog, and will typically take place during the spring semester of the junior year. The requirement for overseas study can also be met through a single period of study of at least six weeks at a foreign institution. Upon approval of the division chair, the overseas study requirement can be met through credit-bearing overseas internship or practicum equivalent in scope to at least six weeks of study at a foreign institution. Note that International Studies 201 and OVS 203 are prerequisites for all overseas coursework and study for which academic credit from Maryville College is to be awarded, and that courses taken during overseas study can substitute for major requirements with the permission of the international business coordinator.
Students majoring in International Business should plan carefully to allow for the required period of study abroad. Study abroad requires careful scheduling of on-campus coursework and anticipation of the likely additional costs related to travel. Study at foreign institutions is described under Study Abroad.
Students majoring in International Business may not minor in Business or International Studies.
A double major is not permitted in any combination of two of the following majors: Finance/Accounting, Human Resource Management, International Business, Marketing, and Management.
Last updated Feb 2018
About the School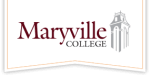 Maryville College is ideally situated in Maryville, Tenn., between the Great Smoky Mountains National Park and Knoxville, the state's third largest city. Known for offering its students a rigorous and ... Read More
Maryville College is ideally situated in Maryville, Tenn., between the Great Smoky Mountains National Park and Knoxville, the state's third largest city. Known for offering its students a rigorous and highly personal experience, Maryville College is a nationally ranked institution of higher learning that successfully joins the liberal arts and professional preparation in partnership with others. Founded in 1819, Maryville is the 12th oldest college in the South and maintains an affiliation with the Presbyterian Church (USA). Total enrollment for the fall 2016 semester is 1,198.
Read less