B.A. in Business Administration: Strategic Marketing
Home ›
BA ›
B.A. in Business Administration: Strategic Marketing
Read more about this program on the institution's website
Program Description
The B.A. in Business Administration: Strategic Marketing is a dually accredited program. You will get both American and European BA degree for a single price. The goal of the concentration in Strategic Marketing is to teach students strategic marketing analysis and marketing planning.
The B.A. in Business Administration: Strategic Marketing is a dually accredited program. You will get both American and European BA degree for a single price. The program is delivered by an international faculty with top qualifications and experience in the business world. We commit ourselves to a personalized education model: in Spring 2020 marketing, the average class size in business undergraduate studies was 18 students!
"What I enjoy most about AAU is its diverse and engaging environment. The smaller class sizes allowed me to make meaningful connections with faculty members and students, and facilitated networking, which is extremely important in the business world and has enabled me to seek out the right opportunities."
Kristian Pankulych, Business Administration, Student
The Strategic Marketing concentration focuses on human resources management with special emphasis on leadership, both on a team and individual level. Students will also learn skills in the area of project management and effective communication as well as acquire knowledge of organization theory and applied psychology. Given the multicultural nature of the student body and the teaching staff, special emphasis will be given to management and leadership in multicultural environment of transnational corporations.
The graduates of this concentration will become not only skilled people managers in leading businesses but will also be capable of leading their own teams as entrepreneurs.
Program Structure
Business Administration: Strategic Marketing is a 3-year study program. To graduate, students must accumulate 90 US credits (180 ECTS credits) by completing 30 courses.
General Education Module
Composition I
Composition II
Computer Information Systems
Intro to Economic Thought
Intro to Law
One course from the following:
Introduction to Politics (Politics I)
Intro to Psychology
Intro to Sociology
One course from the following:
World History I
World History II
European History I
European History II
Survey of Western Art
Major Module
Business Math I
Introduction to Management
Introduction to Marketing
Business Statistics
Financial Accounting
Advanced Communication and Presentation Skills For Global Managers
Corporate Finance
Strategic Planning
On top of that students are also required to complete the Thesis Seminar, Internship, and Thesis module.
Concentration Module
Business Math II
Pricing Strategies
Marketing Research
Business Information Systems
Quantitative Decision Making
Strategic Marketing Analysis & Planning
And one of the following: Brand Management/Introduction to Econometrics/International Marketing/Direct Marketing/Sales Management/Buyer Behavior.
Note: a concentration can be opened, provided a minimum of twelve students enroll.
Electives
Students can choose five courses from the list of courses offered by any school at AAU.

Having passed all the required and elective courses, students complete their studies by taking graduation examination: state exam covering the major module, state exam covering the concentration module, thesis defense.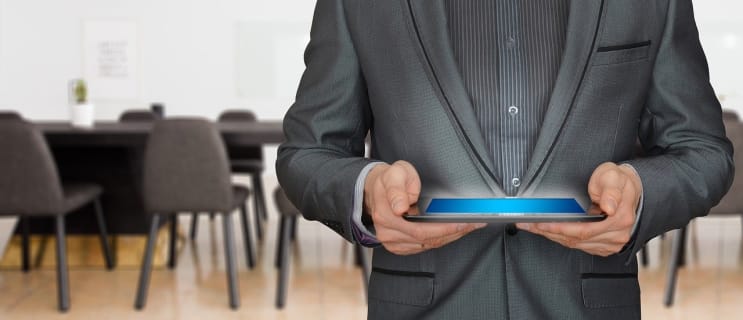 Learning Outcomes
Graduates of the B.A. in Business Administration: Strategic Marketing can expect to:
Analyze an organization's situation before formulating, evaluating, and selecting a competitive position that contributes to achieving its goals and objectives.
Craft, design, implement, and evaluate marketing strategies to achieve sustainable competitive advantage through reaching prospects and turning them into profitable customers.
Understand how cultural, political, economic, and sociological factors influence the effectiveness of marketing strategies.
Integrate information communication technologies, media, and social networks within international marketing strategies.
Understand how to apply knowledge of business and organizational theory and principles to effectively implementing strategies.
Analyze the financial implications of marketing strategies to ensure that customer value is delivered at the lowest possible cost.
Act as business professionals able to work within technologically driven and consumer-focused businesses and manage their own and others' career development.
Communicate professionally, decisively, and strategically in verbal and written English; our graduates are able to identify, analyze, describe, present, and discuss complex problems and solutions to international audiences.
Career Prospects
AAU graduates thrive in multinational environments and are able to communicate professionally in English to international audiences. As a graduate of this degree program, you will be well equipped to continue your studies or pursue a global career in areas such as:
Marketing analyst
Data analyst
Business analyst
Market(ing) researcher (executive/manager)
Marketing strategy manager
Campaign manager
Public relations account executive/manager
Sales promotion account executive
Advertising account executive/manager
Advertising account planner
UX [user experience] designer
Web content executive/manager
Lead generator
Marketing assistant/executive/manager (domestic/international/global)
Admissions
Αnglo-American University offers a wide range of undergraduate programs across five different schools as well as in cooperation with international partners. You can enter AAU as a first year student or if you have credits that are transferable, you can apply as a transferring student. The process of application is straight forward and a dedicated admission counselor is always available to assist you and answer any questions you might have.
Decide which program suits you best
The first step is to decide on the program you would like to study. Currently, we offer 108 (sic!) undergraduate programs across six schools including the combined Global Degree Program we deliver in cooperation with Kent State University, USA.
Prepare and collect required documents
Once you decide on the program of your choice it is time to prepare the documents. You will be able to upload them directly via the AAU Application Portal once you start your application.
High School Diploma
High School Transcript
English Language Exam Results
CV/Resume
Personal Statement
Copy of Passport / ID
Passport Size Photo
*For Transferring Students
Please note that the transcript must be sent directly from your university in a sealed envelope.
Apply
In order to apply please register and submit an online application via the AAU Application Portal. There is a non-refundable CZK 2,000 application fee which can be submitted online through the portal. You will be also able to submit all required documents directly through the portal.
Prepare for an Interview
Once your application is reviewed by the admissions counselor, an interview with the Dean/Assistant Dean of the school you are applying to will be conducted. This is an opportunity for you to learn more about Anglo-American University, but also for the Dean's Office to learn more about you. The interview can be carried either online or in person.
Wait for Final Decision
The Admissions Office will notify you through e-mail on the outcome of your application one week from the date of your interview.
Last updated Sep 2020
About the School
Founded in Prague in 1990, Anglo-American University (AAU)*, is the oldest private institution of higher education in the Czech Republic. We pride ourselves on providing a personalized and distinctive ... Read More
Founded in Prague in 1990, Anglo-American University (AAU)*, is the oldest private institution of higher education in the Czech Republic. We pride ourselves on providing a personalized and distinctive university education in the English language. Utilizing the best from American and British academic traditions, AAU educates future leaders and global citizens in a multicultural setting of students and faculty from over 60 different countries.
Read less