B.A. Environmental Studies and Geography
Home ›
BA ›
B.A. Environmental Studies and Geography
Read more about this program on the school's website
Program Description
Environmental Studies and Geography, with its major focus on human-environment interaction, is a broad discipline which analyzes the distribution and interrelationships of physical and human phenomena on the earth. It combines subject matter and methodologies from both the natural and social sciences.
The Department of Environmental Studies and Geography strives toward the following:
Interactive learning and community involvement
Low student to faculty ratio and small class sizes
Student-faculty collaborative research
High-profile faculty research
Student preparation for graduate programs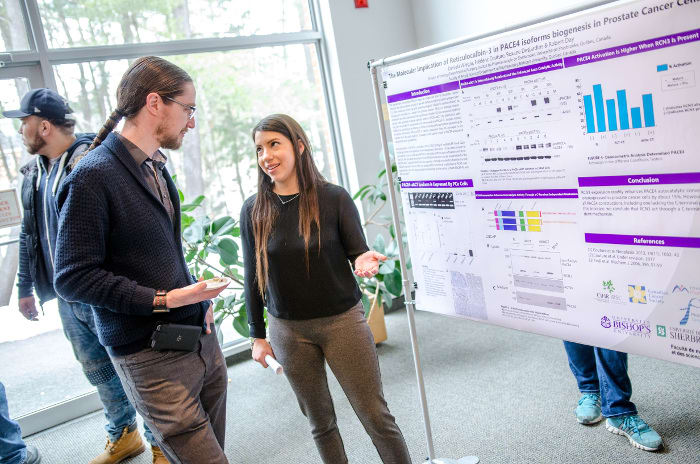 Why study Environmental Studies & Geography at Bishop's?
A focal point in the Department's approach to teaching has been the incorporation of as much of a field component as possible into the frameworks of many of our courses. Proximity to a borough of 6,000 people (Lennoxville) and a Census Metropolitan Area of 160,000 people (Sherbrooke) provides much scope for practical projects. At the same time the glacial features of the surrounding Appalachian region, the history of settlement and resource development, and a significant river and drainage basin, each provide a ready field laboratory for the physical and environmental aspects of the programme.
Thus, students entering the Department of Environmental Studies and Geography at Bishop's should be prepared to understand the entire discipline – both human and physical aspects of the environment. You should also be prepared to do original work in the field, ask and answer basic questions about the environment and our impact upon it. Finally, you should be prepared to become a full, active member of a small, personalized Department.
Courses & Programs
The Environmental Studies and Geography Department offers a wide variety of courses . The intention is to provide students with the systematic elements essential for an understanding of environmental impacts, policy, history and thought. It is possible for students to develop their interests in three areas: the physical process underlying environmental systems; the human impacts on these systems, including policy creation; the history and philosophy of environmental issues, especially ethical perspectives; or sustainable agriculture and food systems. In order for a complete understanding of the impacts people are having on their environment, whether they be at a local, regional or global scale, we must understand how and why the environment is changing. Climate change, acid precipitation, ozone depletion, waste management and water conservation are issues which require thorough examination in or that proper decision-making processes can be implemented by leaders in government, industry and non-governmental organizations. We carefully and systematically examine all aspects of the environment so that our graduates can play an important role in the future of our environment.
Bishop's location in the midst of an area of great economic, cultural and physical diversity provides many opportunities for students to take part in practical fieldwork and applied projects. Such studies are integral parts of several courses, especially those relating to elements of physical geography and human impact on the environment. Students enrolling in these courses should be prepared to devote time to fieldwork that complements in-class learning.
Where can this lead me?
A degree in Environmental Studies and Geography often leads to degrees in higher education, including an M.A. and/or Ph.D. It is also a sound basis for a career in:
law and/or politics
teaching
journalism
environmental consulting
government services
Former graduates have been very successful in attaining admission to Graduate and Law Schools, and obtaining employment in various occupational fields related to the environment.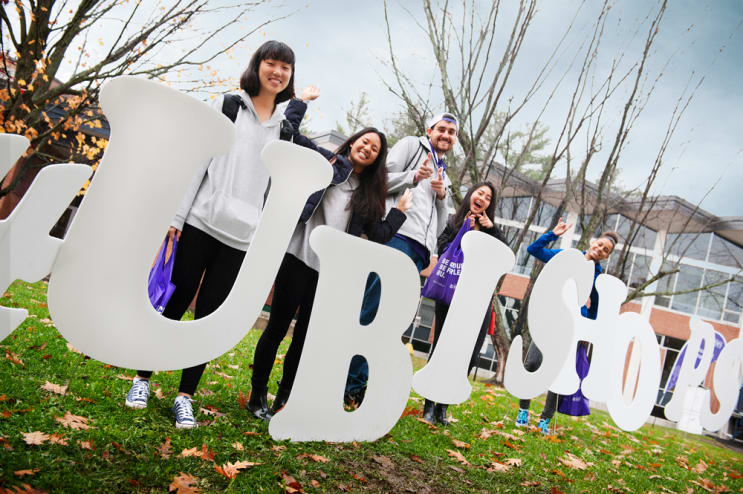 Last updated May 2020
About the School

Located in the beautiful Eastern Townships region of the province of Quebec, Bishop's is a unique English-language university that offers its students an undergraduate university experience like no ot ... Read More
Located in the beautiful Eastern Townships region of the province of Quebec, Bishop's is a unique English-language university that offers its students an undergraduate university experience like no other.
Read less