B.A. Creative Industries Management
Home ›
BA ›
B.A. Creative Industries Management
Program Description
The cultural and creative industries have been thriving globally and Berlin is a hot-spot for the creative industries – making it the perfect place for your studies. Creative heads need creative leaders and you will learn to support, market and manage success in the creative industries. The degree will also prepare you to start your own business or to work in a more traditional industry where companies increasingly look for innovative approaches to management.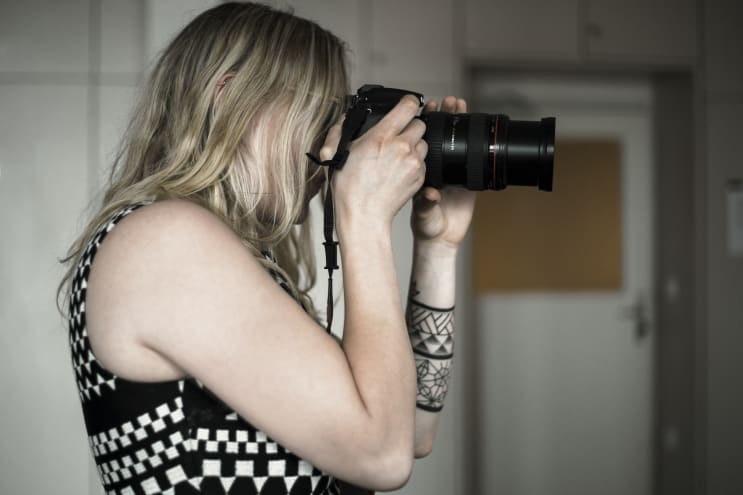 Content, Objective and Course Structure
The B.A. Creative Industries Management provides you with an education that will equip you with theoretical knowledge and practical skills and competencies to create business value through strategic management, innovation and design in the broad area of the creative and cultural industries and beyond.
The B.A. Creative Industries Management is taught in English for the duration of seven semesters (3,5 years) with a total of 210 credit points, leading to a Bachelor of Arts degree.
For your studies, we have adapted all-time management classics to the complex and dynamic creative world. Communication and networking, research and entrepreneurship have been added to the course to develop your interpersonal and leadership skills. Further modules on the fascinating topics of arts and culture also are part of the syllabus to give you an advanced, in-depth understanding of creative people, processes and products. Your competencies will be sought for beyond the creative industries as well. In traditional businesses, there is a growing demand for new approaches to management and leadership to secure innovation and success. The English program with further language training will prepare you for a career in an international environment.
You will acquire practical skills and competencies in projects undertaken within hdpk's wide-ranging network of institutions and organisations across the creative sector. You will benefit from hdpk's diverse network and create your own valuable connections for your future activity. The theoretical content is inspired by the experience and knowledge of practitioners and links to our academic research in the area of creative approaches to management (and on complementary inquiries into what management can learn from the arts), on leisure and entertainment, events and experiences, popular music and consumer psychology. The combination of theory and practice will prepare you for a range of management, marketing and communications positions. Your degree scheme offers further choices to specialise in sectors such as film, TV and video, computing, publishing, design, music, performative services, leisure and entertainment.
Career Perspectives
The B.A. Creative Industries Management offers you many opportunities in the broad area of the creative and cultural industries and beyond. This includes companies (from large media corporations to local start-ups), business associations (including international associations, policymakers and local players), agencies (advertising, marketing and public relations), and service providers to the creative industries (content producers, technical services, artists, designers).
The potential area of work includes marketing, communications and management functions in more traditional companies that seek innovative approaches such as artistic and creative inspiration to enhance and make more sustainable their daily business.
Businesses in the creative industries sector
Service companies for the creative industries
Business associations and policymakers in the field
Tourism and leisure management
Communication, event, and marketing agencies
Marketing departments and media relations departments in companies
Market research institutes
Freelancer and entrepreneur with your own business
The B.A. Creative Industries Management prepares you for a subsequent M.A. in other fields. Graduates of this programme who wish to continue their studies will be accepted on to hdpk's M.A. Erlebniskommunikation, and will be ready to pursue their studies in other M.A. programmes in Germany and internationally.
Application
"Show what you've got!" – How to apply for the Bachelor programme Creative Industries at the hdpk in Berlin: The admission procedure for the course Creative Industries includes your application in writing and an entrance examination in Berlin.
APPLICATION
Applicants to the SRH Hochschule der populären Künste (hdpk) must have either general entrance qualification for university or for advanced technical college and, as part of the enrolment procedure, will be asked to provide evidence of their aesthetic-technical/design talents. Please submit the following documents:
completed and signed Application form
cover letter (integrated into the application form) stating: Why are you interested in studying at the hdpk? What are your expectations? What are your professional perspectives?
personal data sheet, together with passport photo, place, date, signature
school leaving certificate: notarised copy, may be handed in later
in case you have previously studied at another university, please provide de-registration certificate (may also be handed in later)
ENTRANCE EXAMINATION
Following your successful pre-selection screening, you will be invited to the hdpk for a practical examination. This will allow us to assess your study-programme-specific knowledge, your creativity and your motivation. The entrance examination consists of a 30-minute interview conducted by two teachers/lecturers, focussing on your abilities, interests and personal motivation to study Creative Industries Management at the hdpk. Applicants will be asked to answer course-specific questions focussing on text comprehension and logical-analytical thinking.For more information regarding our entrance examination, please contact our advisory service.
Consulting Committee Creative Industries Management
We are working with experts from the cultural and creative industries who contribute to the development of the degree scheme. As professional experts in the creative world, they help to adapt the content of the study programme to the continuously changing markets, policies and contexts. They also support us in developing new offerings and co-operations between students and businesses.
Members:
Michael H. Bleks (Consultant in the area of strategy and politics, Chair of the supervisory board of the Helmut-Bleks-Foundation, subtropics agronomist and trained banker)
Gerhard Buchholz (Visit Berlin, Berlin Tourismus & Kongress GmbH; Political Affairs & Strategy City Development Issues, Tourism for All & Sports)
Hans-Conrad Walter (Cultural Brands - Cultural Marketing and Cultural Sponsoring, Executive Director)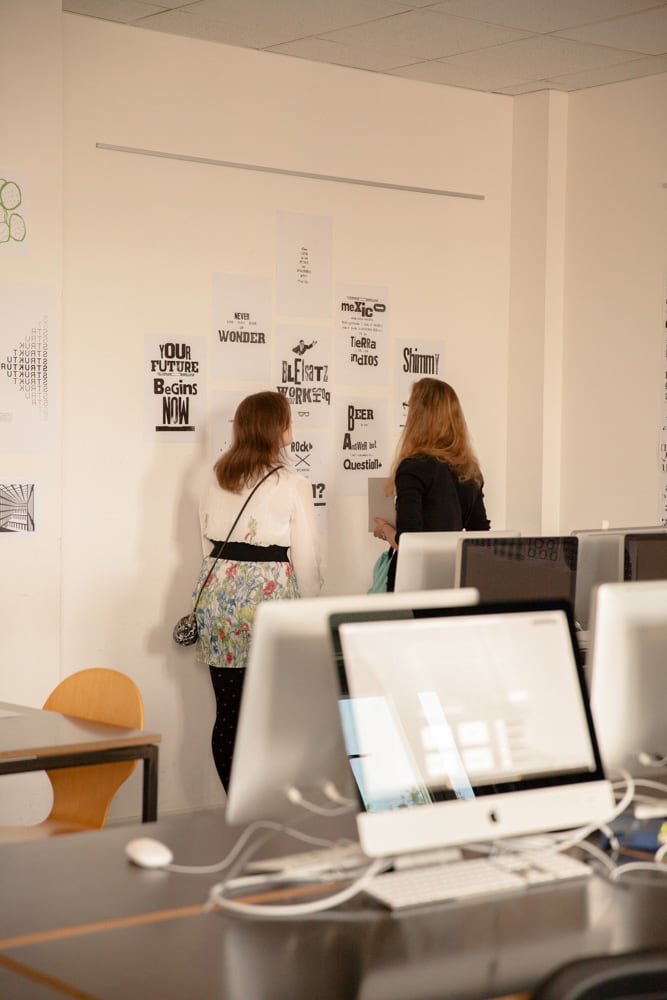 Last updated Jan 2019
About the School

The hdpk is a leading private university for the creative industries, situated in one of Germany's creative hubs: in Berlin. The study programs cover both artistic and technological aspects as well as ... Read More
The hdpk is a leading private university for the creative industries, situated in one of Germany's creative hubs: in Berlin. The study programs cover both artistic and technological aspects as well as practical management issues and media theory. The curriculum focuses on the music and media industries (apart from film and television).
Read less