American BBA Liberal Arts in International Business
Home ›
BBA ›
American BBA Liberal Arts in International Business
Program Description
American BBA 2 years in France + 2 years in the USA
The Université Catholique de l'Ouest in Angers, France, and St. Edwards' University in Austin, Texas, USA have been partners since 2008. We have decided to combine our knowledge, culture and common values through a BBA in international business taught fully in English and in an American teaching environment.
During the first two years, you will take courses at Université Catholique de l'Ouest (UCO) in Angers. Upon successful completion of your first two years, UCO will provide you with a certificate allowing you to apply as a transfer student to St. Edwards' University (SEU) in Austin, Texas, to complete the third and fourth year of this Bachelor's. You will receive an American BBA in international business from St. Edward's University. You may also choose to submit your completed years 3-4 coursework to UCO to validate a university diploma in business economics from UCO. You will study all the core/elementary business-related subjects such as accounting, business administration, economics, and computer science, as well as courses from the general education field such as cultural foundation courses and languages.
A combination of European and American knowledge, culture
Create valuable networks for future opportunities: Over 70% of students found employment within one year of graduation
French degree + American degree
Why join this program?
Understanding business organizations
A program designed to help students understand the organization as a whole and their place in the business market. Skills needed to manage a global business, education in finance and economics and managerial skills to apply to human behavior in organizations.
General education
Soft skills, useful in a personal and professional environment. A balanced education underlining critical and creative thinking, moral reasoning, communicating, problem-solving and assuming social responsibility. Education to American teaching standards by dedicated professors.
An international environment
Benefit from two solid universities with great campus infrastructures. Improve your language skills with an international business and management program entirely taught in English. Obtain a worldwide respected degree.
Create valuable networks for future opportunities
This BBA will prepare students to work in many different career fields such as banking, business analysis, product development, hospitality, IT management, retail and sales, manufacturing or operations management. Over 70% of students found employment within one year of graduation.
Studying in France

Studying in the USA

You will be enrolled as a full-time student at UCO and benefit from all the possible student life advantages. The international student environment at UCO will prepare you for your studies at SEU and prepare you with the right level of English.
Foreign students will not only be able to share their own cultural experiences but will get to know the French culture and language through their two-year stay in Angers.
The credit hours that you have earned after year 1 and year 2 will be transferred to SEU to allow you to continue your studies in years 3 and 4 in Austin, Texas.
During your two years at SEU in Austin, you will experience and learn about the American way of life.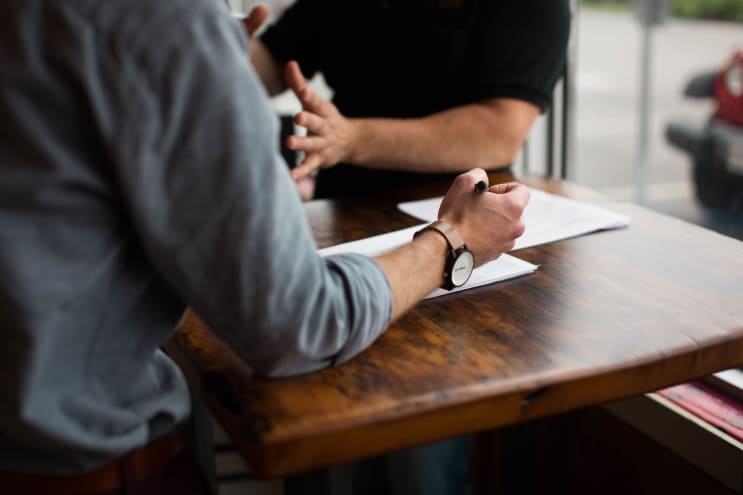 Nik MacMillan / Unsplash
Program*
1st Year
Semester 1

Principles of management
Business statistics
Mathematics
Freshman seminar: introduction to the liberal arts + a UCO specific course to be designed
English 1

Semester 2

Principles of marketing
Business communication
Quantities application software
English 2
Ethics
2nd Year
Semester 3

Economics
Principles of accounting
Modern language 1
Exploring artistic works
Global perspectives

Semester 4

Macro-economics
Principles of accounting 2
Modern language 2
Creativity and making
Oral communication
3rd and 4th Year
Course examples in year 3 and 4 (program to be designed with transfer partner)
International Business

International marketing
International trade and finance
International business electives
Internship module
International management
Special topics in international business
International finance
International relations
Politics of Latin America

Business Core Requirements

Social responsibility
Business communication
Strategic management
Introduction to finance
Operations management
*The program may be subject to minor changes.
Career Opportunities
Product Manager
Market Research
Marketing Assistant
Digital Marketing Analyst
Sales
Manager
Data Analyst
Admission criteria
Hold a baccalaureate degree or equivalent
TOEFL score of 79 or higher / IELTS score of 6.0 or higher
Tuition Fees and payment terms
Registration fees: 120€
Tuition fees:
UCO Year 1: 12,000€
UCO Year 2: 12,000€
SEU Year 3: 19,500€*
SEU Year 4: 19,500€*
*based on 2018 rates; differential tuition rate for students transferring to SEU is set annually.
The above fees do not include travel, accommodation, meals, medical or accident insurance.
Additional fees
Enrollment fee (non‐refundable): 120 €
Students are required to pay a deposit of 350 € if they accept admission to UCO. Students will receive the admission letter once the deposit payment has been made.
The balance of the tuition fees must be paid before August 31st.
Fees are payable according to the schedule on the UCO invoice. In order to secure a place in the program, and secure an entry visa on‐time, payment must be made upon receipt of the invoice.
Last updated Jan 2020
About the School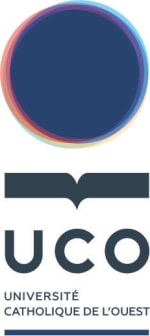 Founded in 1875, the Catholic University of the West is one of the oldest universities in the Great West and a benchmark player in higher education and research today. A multidisciplinary university w ... Read More
Founded in 1875, the Catholic University of the West is one of the oldest universities in the Great West and a benchmark player in higher education and research today. A multidisciplinary university with 8 campuses in the West and overseas, UCO offers some 10,500 students and many auditors more than 100 training courses.
Read less