Read more about this program on the institution's website
Program Description
Fontys Academy for Circus and Performance Art (ACaPA) of Fontys School of Fine and Performing Arts offers a four-year full-time study programme with a pioneering, distinctive artistic shape. The international orientated study leads to an internationally recognized academic bachelor diploma of professional education as a Circus performer and has a highly qualified team and a clear mission. We also offer exceptional training facilities.
Contemporary circus
Since more than two decades, circus revitalizes as an authentic art, which takes inspiration from other Performing and Fine Arts. At the same time, circus enriches these art forms and stimulates ground-breaking contemporary creation in performing arts. The term 'contemporary circus' includes not only the so-called 'New Circus' (which is often assimilated to circus theatre) but all present-day types of circus art.
A professional circus performer is a highly-skilled artist, mastering one or two circus techniques at an exceptional level. In addition, he has extensive skills and knowledge in other art forms (dance, theatre, performance art, scenography, music) and is able to experiment, to mix up and to merge these art forms, and to give meaning to his performances.
He masters techniques of creation and gives individual shape to his performances. He works either as a solo performer or as a member of a group. He is able to work both as an interpreter and as author/creator. As an entrepreneur, he is able to manage his professional career, to promote himself and to position himself as an artist within society.
Study programme
The innovative study programme content combines the acquisition of technical competences on a high level with its implementation in an individual and collective creational process. You are encouraged to develop your personal artistic profile both as creator and performer in circus art. The academic constituent of the study encourages intense reflection on arts and the situation of the artist within culture and society and has several aims. An average study year starts end of August and runs until the second half of July. Normal school activities will last 40 - 42 weeks, including examination and production periods.
The programme aims to:
Educate you as a versatile, highly-skilled circus artist who will find employment as a performer and creator in various branches of the professional field of contemporary circus and circus-related performing arts;
Develop your physical, technical and creative talent to the highest attainable level;
Give individual, distinct and clear-cut shape to your artistic profile;
Stimulate both your aptitude and passion for individual and collective performance work and
Encourage and facilitate intensive contact with the professional field from the start of your study, so as to confront you with the reality and the actuality of the professional practice.
Study programme content
The programme comprises eight modules. Each module embraces a certain number of subjects which participate in an integrative and progressive way to the achievement of the educational aims. The modules are spread over the four years of study, according to the specific objectives of the different phases.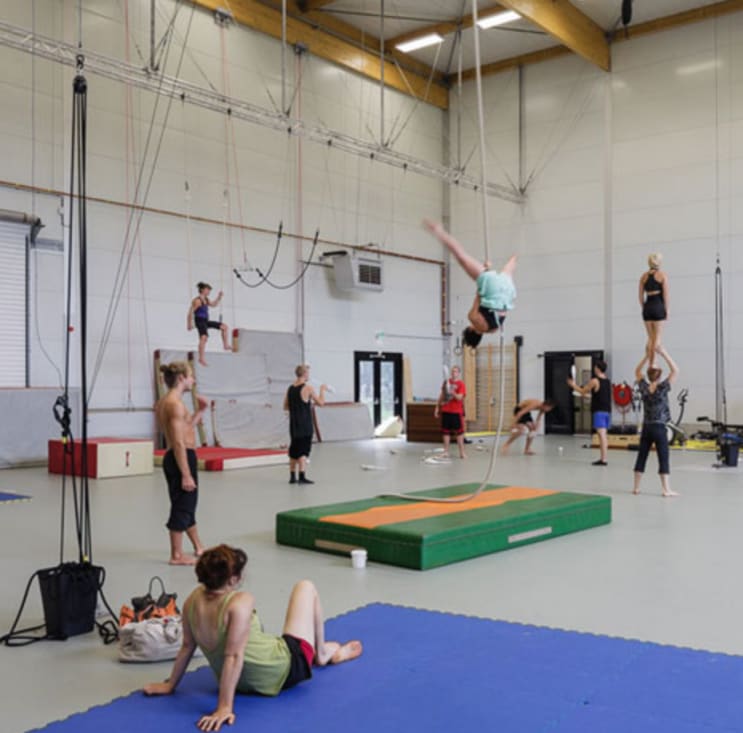 Modules
Circus techniques
Expression and interpretation
Basic body training
Theory and methods
Laboratory and research
Performances/productions
Career planning and management
Minor
International orientation
Since its very beginning, the circus has been a global art form. The professional field of a circus artist is not limited by national borders. The education is unambiguously built on international and cross-border collaboration. This philosophy is clearly reflected in the study programme of the Academy.
ACaPA is a member of the European Federation of Professional Circus Schools (FEDEC).
We co-operate with international institutes of higher arts education, in particular in the circus, with exchange programmes for students and teachers. We encourage our students to spend part of their study at a school abroad, deepening and widening their education or by specializing in a particular professional profile. At the same time, the Academy wishes to attract foreign students from European and overseas countries. This may concern either full-time study or shorter periods (as part of exchange programmes). English being the official teaching language should facilitate this possibility.
Intents Project
Fontys Academy for Circus and Performance Art (ACaPA) is part of the partnership of INTENTS project for the definition and the recognition of the teaching profession of circus arts.
Facilities
The Academy for Circus and Performance Art offers exceptional training facilities. Our state-of-the-art training facility is well equipped and tailored to the needs of circus training such as aerial and floor acrobatics, tumbling and trampoline, juggling, tight wire and more. Together with the Academies of Dance and Theatre, we share fantastic facilities such as dance studios with floating floors, a fully equipped theatre, lecture halls and classrooms for theory classes.
As a student, you have access to studios with multimedia equipment, a multidisciplinary library and documentation centre, numerous workplaces with computer facilities and an electronic learning environment, as well as fully equipped workshops for wood, metal, and printing.
Admission Requirements
As a prospective Bachelor's student, you must have a higher secondary education diploma equivalent to Dutch standards. In order to be admitted to Fontys University of Applied Sciences students must be eligible for higher education through a diploma of secondary education / high school diploma with good results. This means:
For Dutch students: vwo-, havo- or mbo-diploma
For German students: Fachabitur or Abitur (Fachhochschulreife or Allgemeine Hochschulreife)
For students with other nationalities: senior high school diploma/ GCE or equivalent e.g. the British GCE A-levels or GCSE grades A, B or C, International Baccalaureate, the French Baccalaureat or the American High School (top stream or plus 1-year college)
Besides your diploma, please provide additional academic qualifications if available (especially in the fields of mathematics and economics). E.g. additional courses, workshops, projects or participation in competitions.
Language requirements
For the English-taught programmes, the minimum English language proficiency required is explained in the following table:
IELTS 6.0
TOEFL paper 550
TOEFL computer 213
TOEFL internet 79/80
TOEIC* 670
Cambridge ESOL CAE-C
* only if the units 'Speaking and Writing' and 'Listening and Reading' have been passed successfully.
The level of English proficiency must always meet the entry requirements for the chosen Fontys programme. Fontys always reserves the right to require a language proficiency test for all categories of applicants.
Tuition
The statutory tuition fee for EEA students 2020 - 2021: €2.168,-
The institutional tuition fee for Non-EEA students 2020 – 2021: €10.430,-
Please utilise the Tuition Fee Wizard determine the amount of your tuition fees.
Last updated Nov 2020
About the School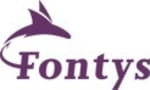 Fontys provides education and research. As a broad-based university, we are the largest public knowledge institute in the southern Netherlands.
Fontys provides education and research. As a broad-based university, we are the largest public knowledge institute in the southern Netherlands.
Read less